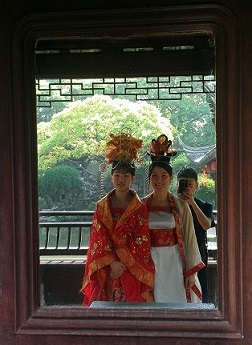 The Nagasawa family photos
May of 2013: China & Vietnam
China: Tiger Leaping Gorge
We flew into Lijiang, which was beautiful: clean air, countryside, steeply rising and sharply peaking mountains, green fields and grass and trees everywhere. The tiled roofs are traditional looking. People were working in the fields. The city area was colorful with red lanterns. After the air pollution of Beijing, the grays of the houses there, and the noises of cars and horns, I really liked Lijiang.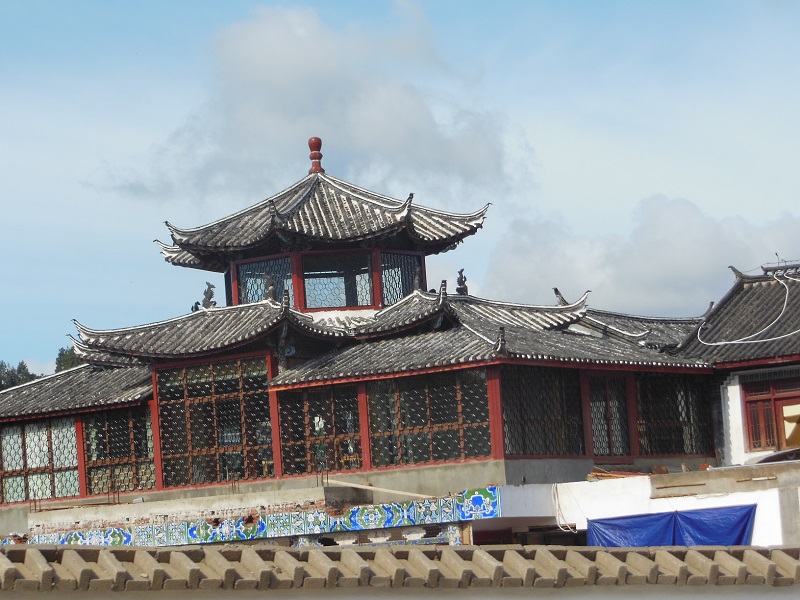 Apparently after a recent earthquake, the major of Lijiang required all the houses that needed to be rebuilt to use this style of tiled roof. Good decision.
Where we stored our stuff for a few days, while we went to Tiger Leaping Gorge and Shangri-La.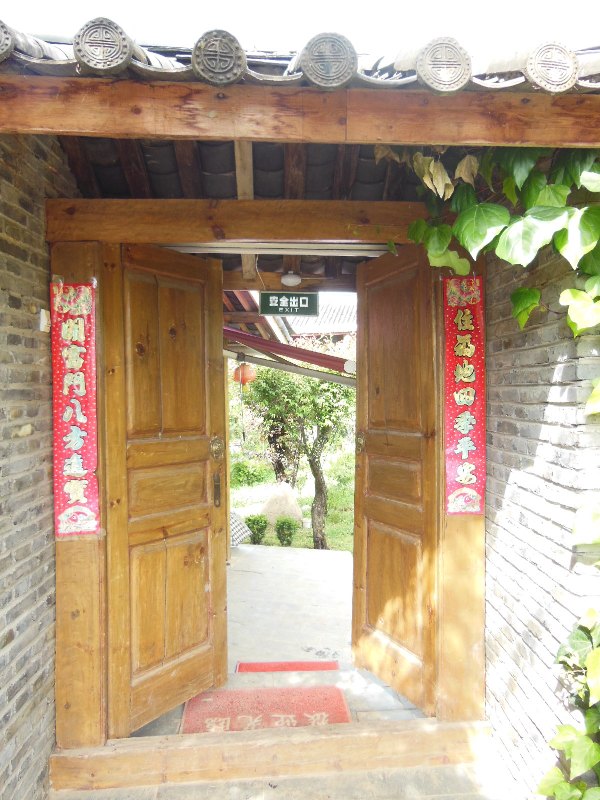 On the drive to Tiger Leaping Gorge, we bought strawberries from one of the many stands.
Tiger Leaping Gorge, an incredibly deep gorge.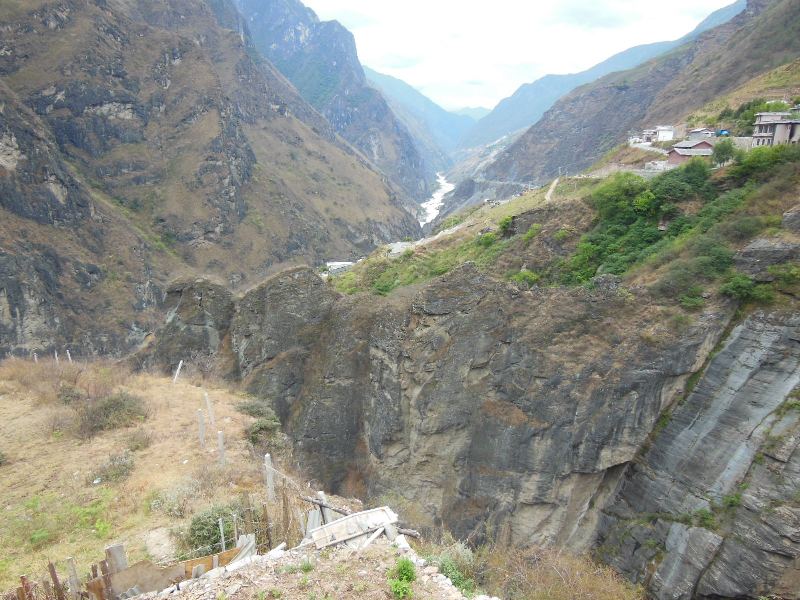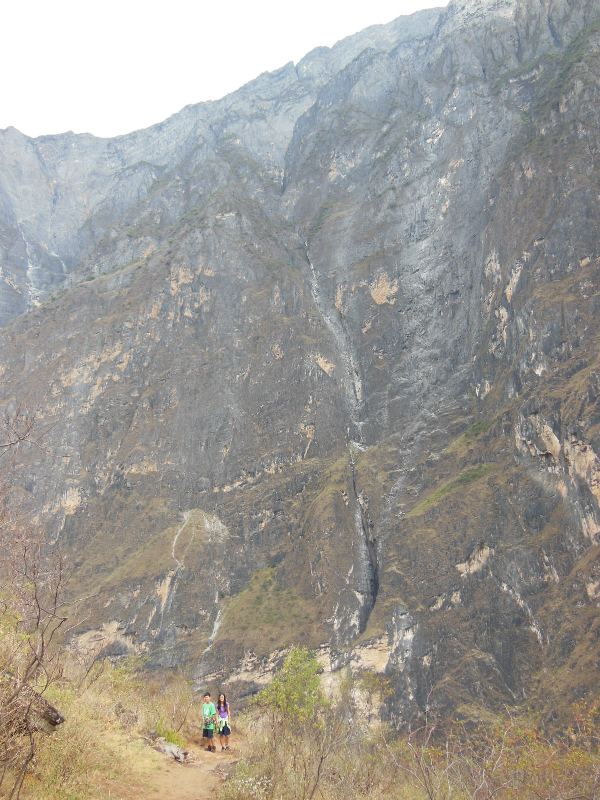 See the people on the rock?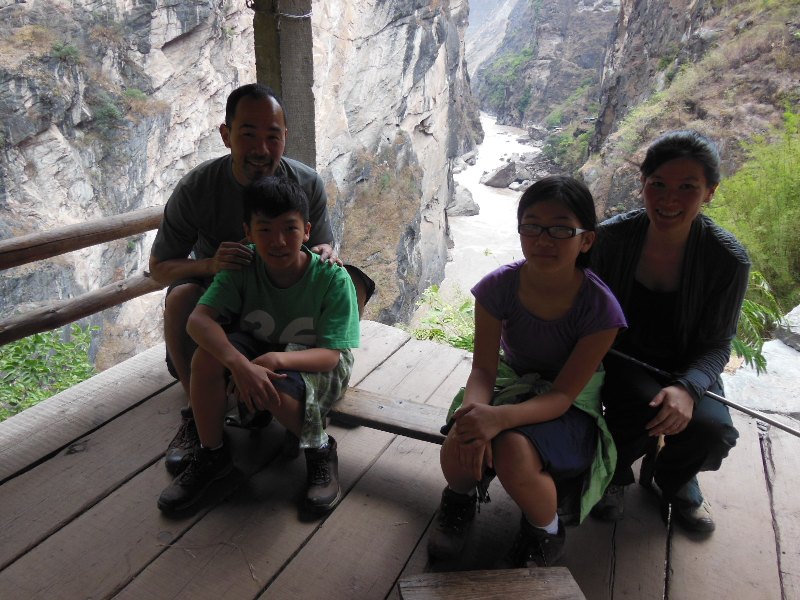 "You shall not pass!!"
The river narrows to this, and rushes through it. Kind of Murchison Falls, along the Nile, in Uganda.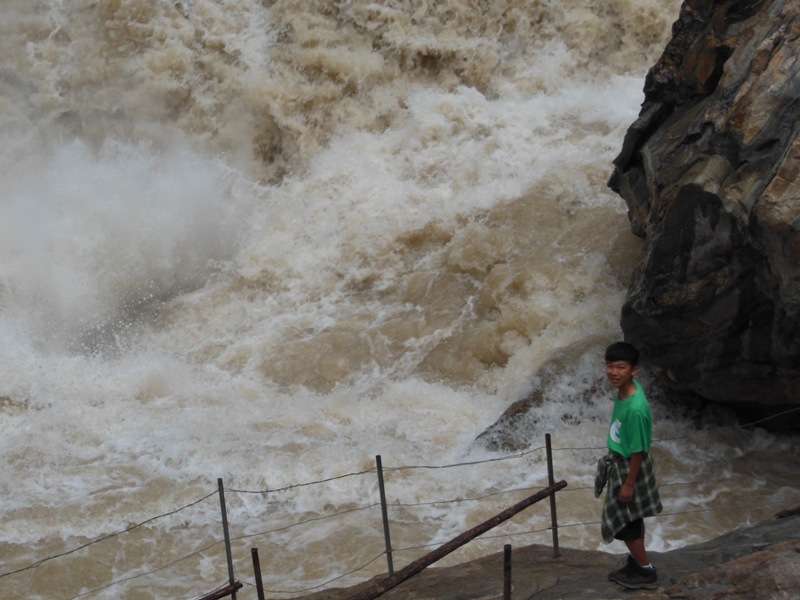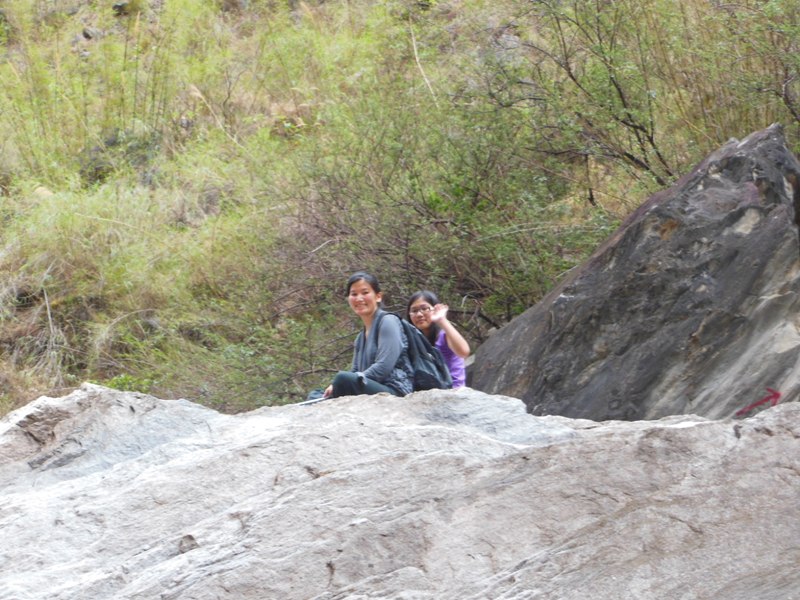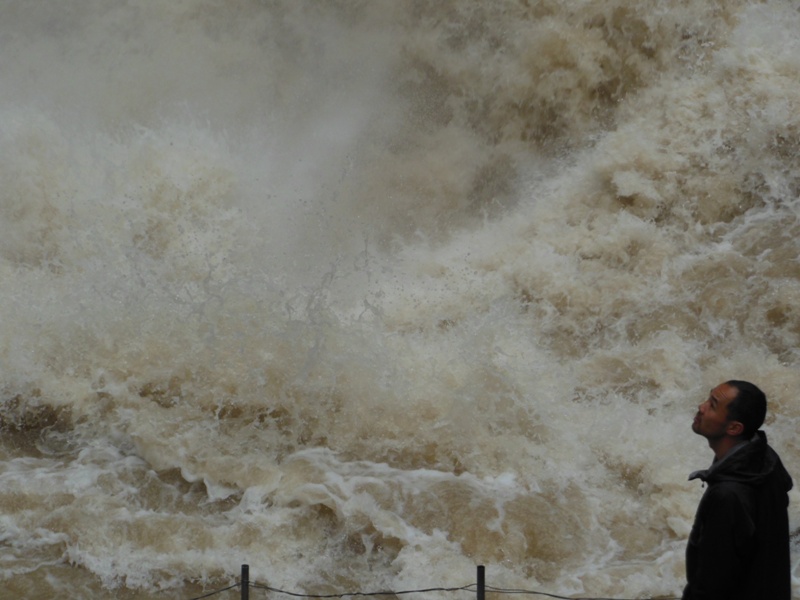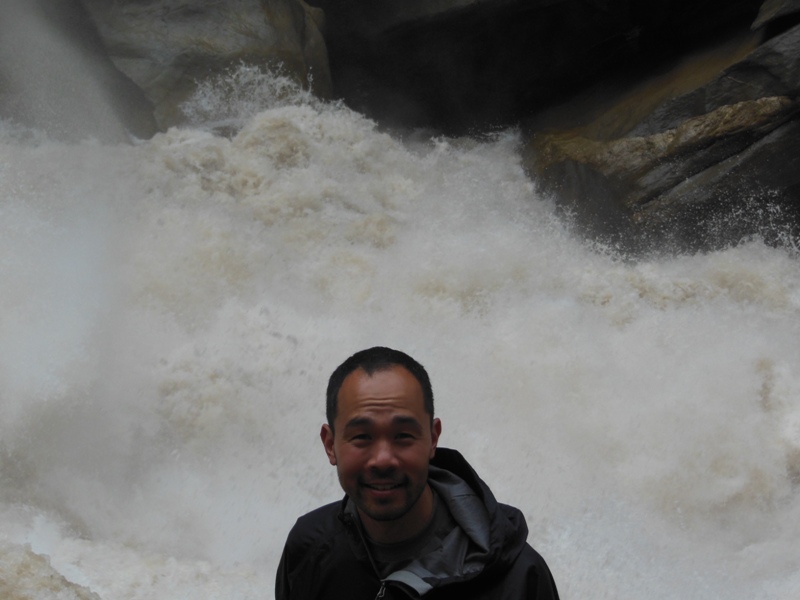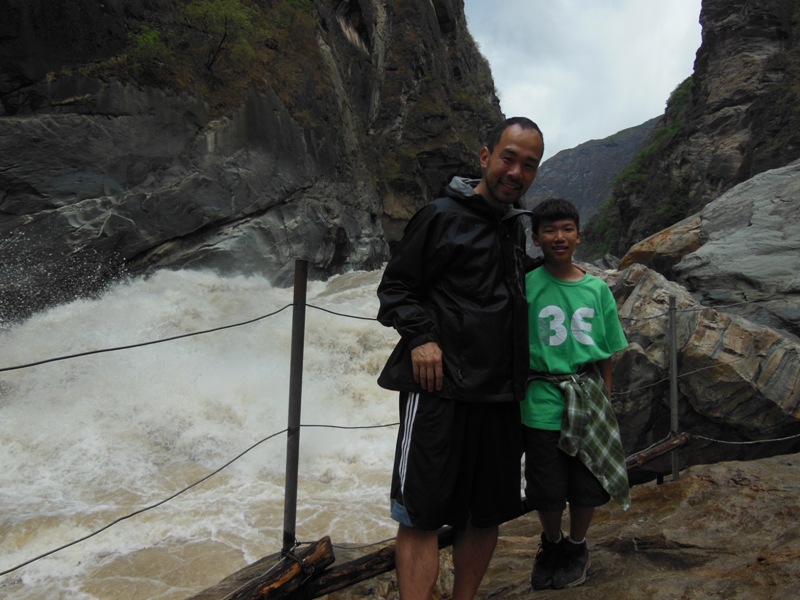 The way back
The setting sun lighting up the rock.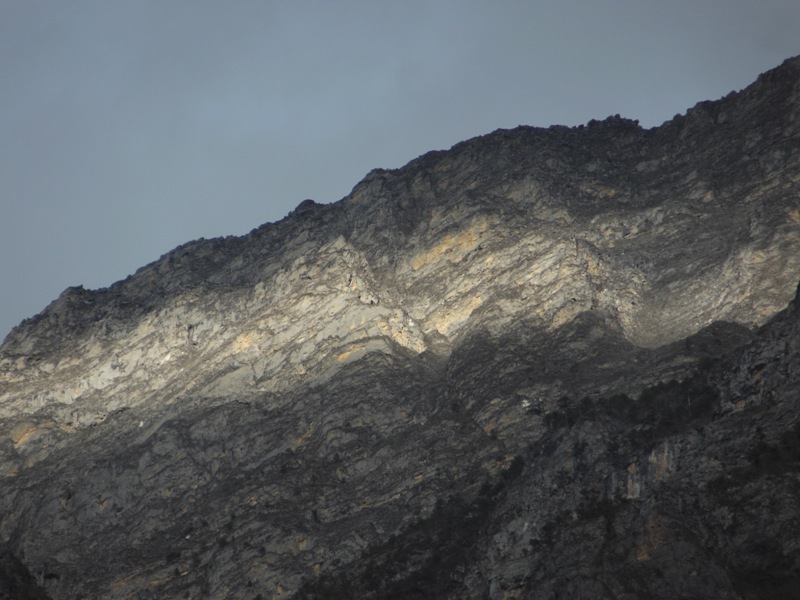 The ethnic group that lives around this area is called the Naxi (pronounced nashee). They are darker skinned and tend to have a smaller and narrower face with closer set eyes than the Han Chinese. This is their "pizza" flatbread, like Indian naan.
After a good hike, we got back to find that the showers were... cold!!! Noooooo!!!!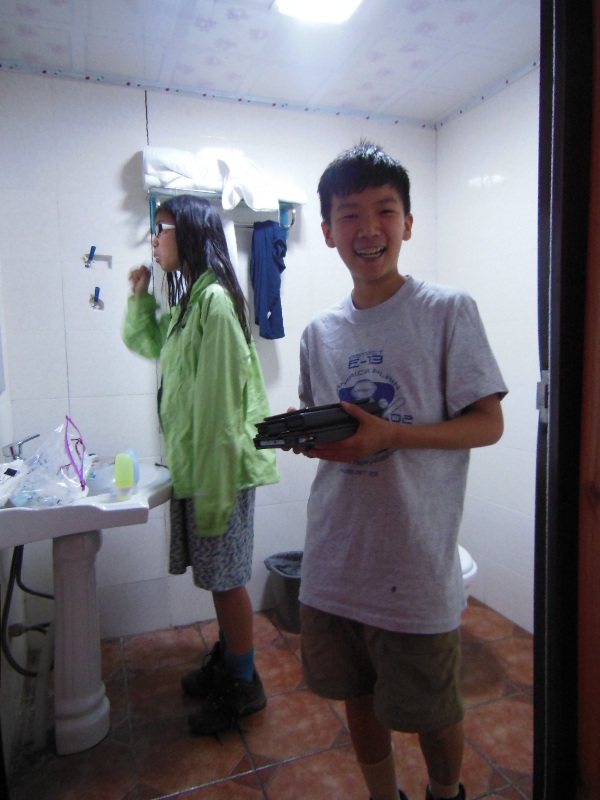 They sold these bags of saffron for less than $6 per bag. In the U.S., this would be worth at least $150.
In the morning, we opened the curtain to our window to see this! A cloud rolling into the gorge.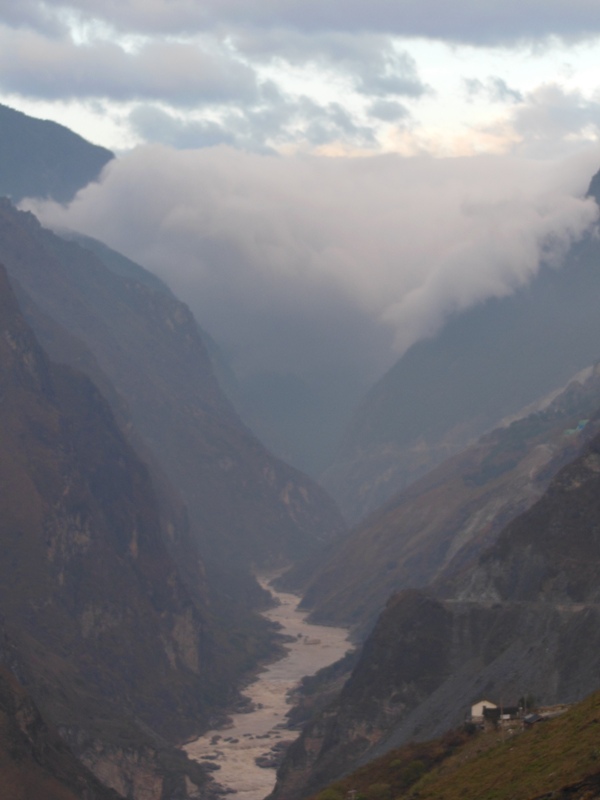 The wind was howling. I went outside to take pictures, and when I was watching the morning sunlight strike the hard stone of the mountains, and call forth colors from them, I felt drawn upwards, heavenward. Perhaps the natural beauty and rugged heights of mountains, even relatively small ones, drew human hearts upward as this one did mine. Is this why God met with His people on mountains (Eden, Abraham's mountain near Bethel and Ai, Sinai, Zion, the two mountains where Jesus multiplied bread, Mount Tabor when Jesus was transfigured)?
Breakfast
A Naxi pancake with bananas.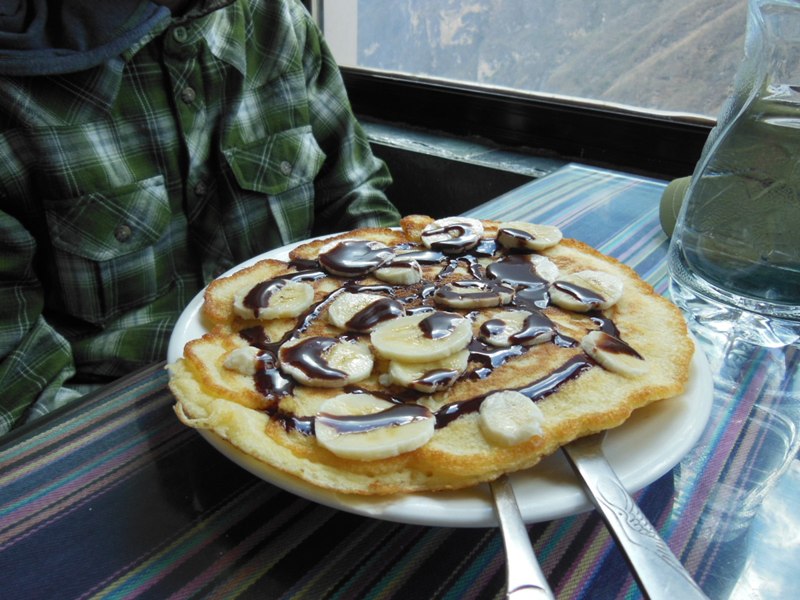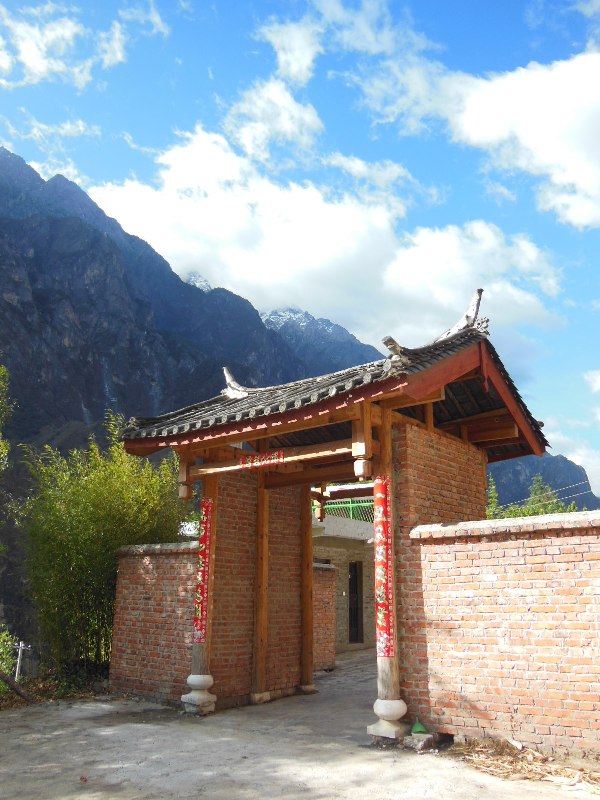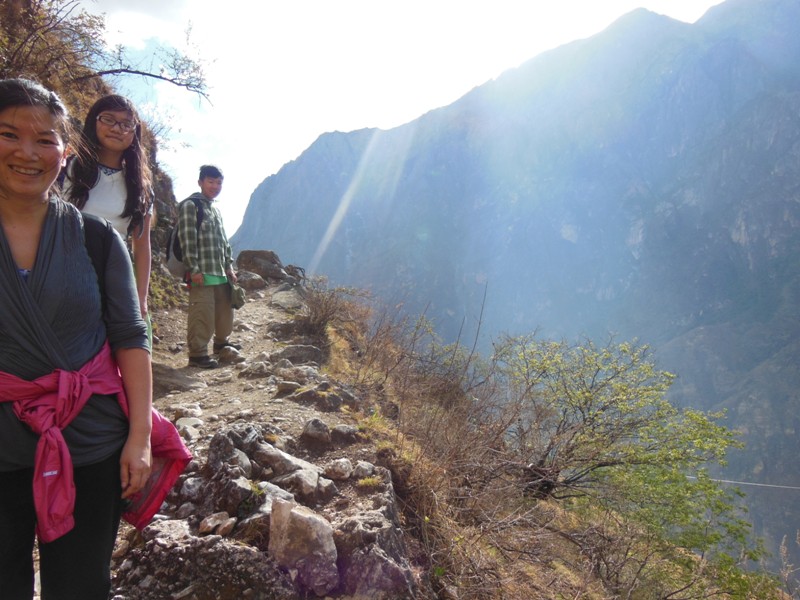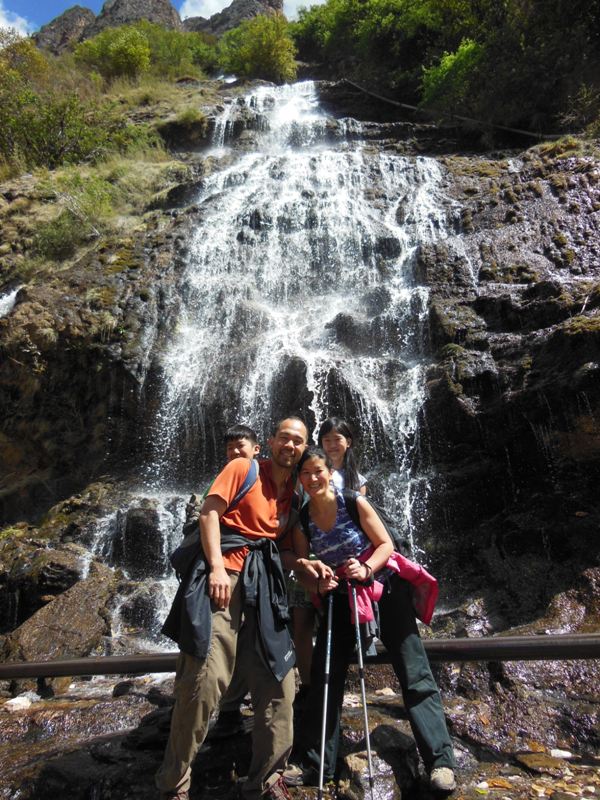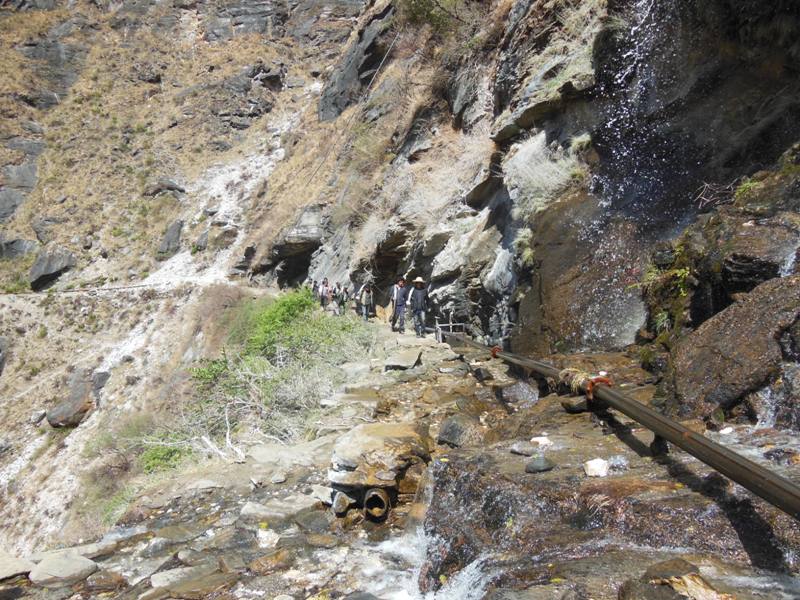 Jade Dragon Snow Mountain, always capped in snow!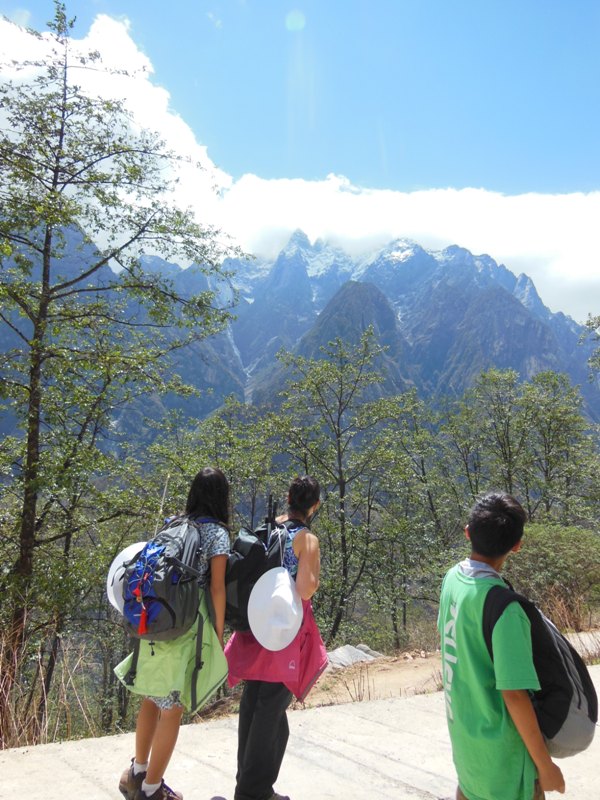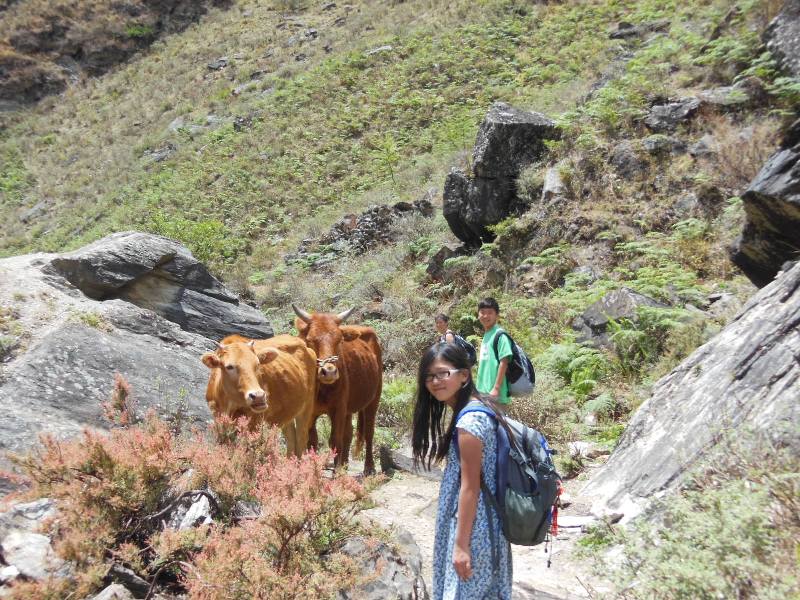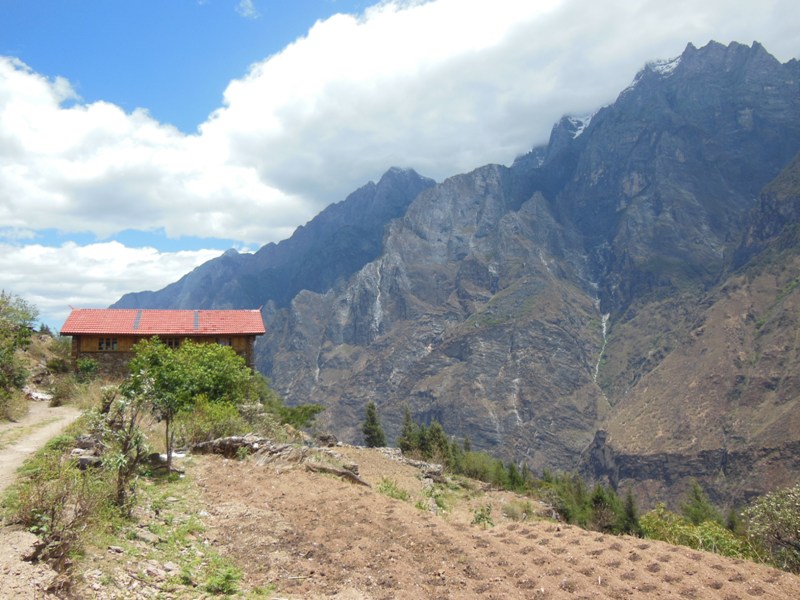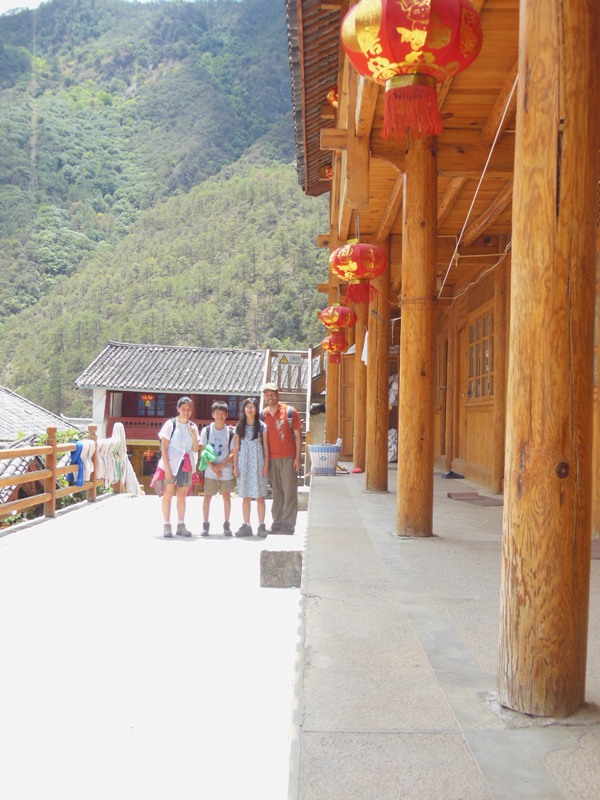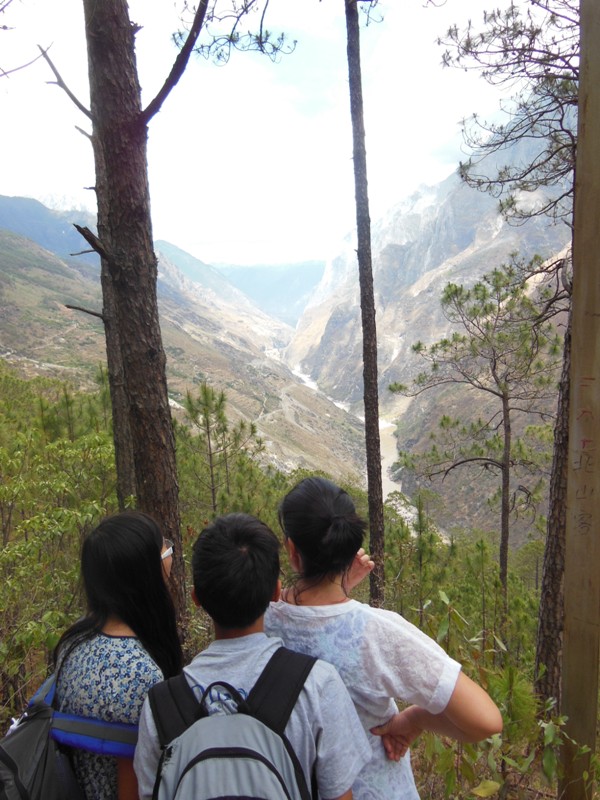 A pseudo-panoramic shot, with four pictures.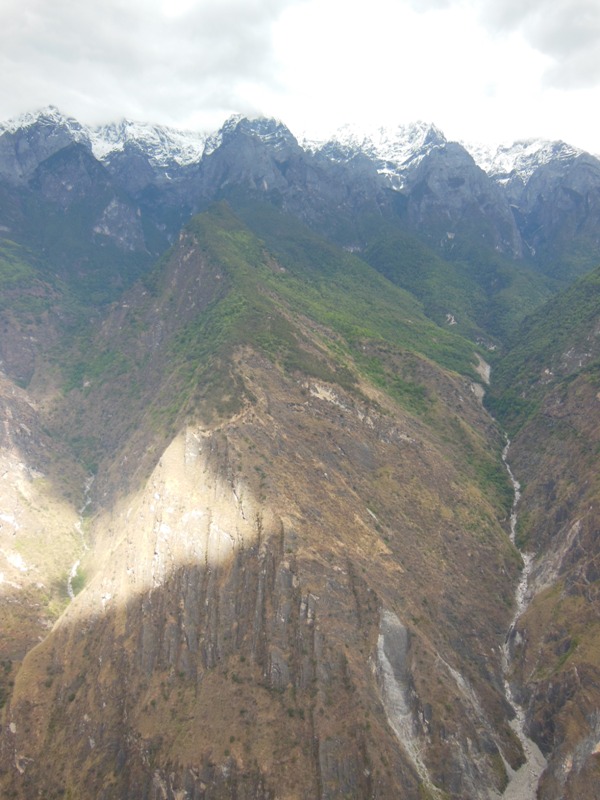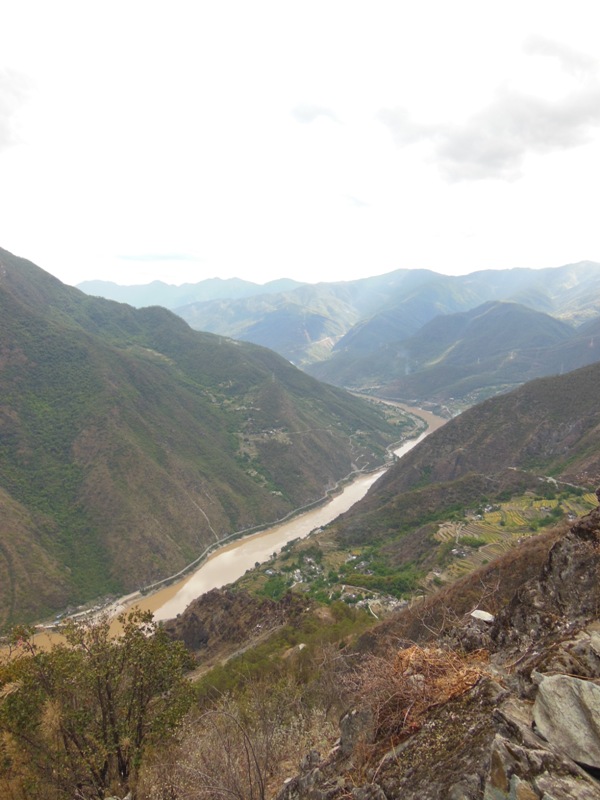 Eveything you need to last on the trail, from right to left: Red Bull, Snickers, lollipops, marijuana, saffron.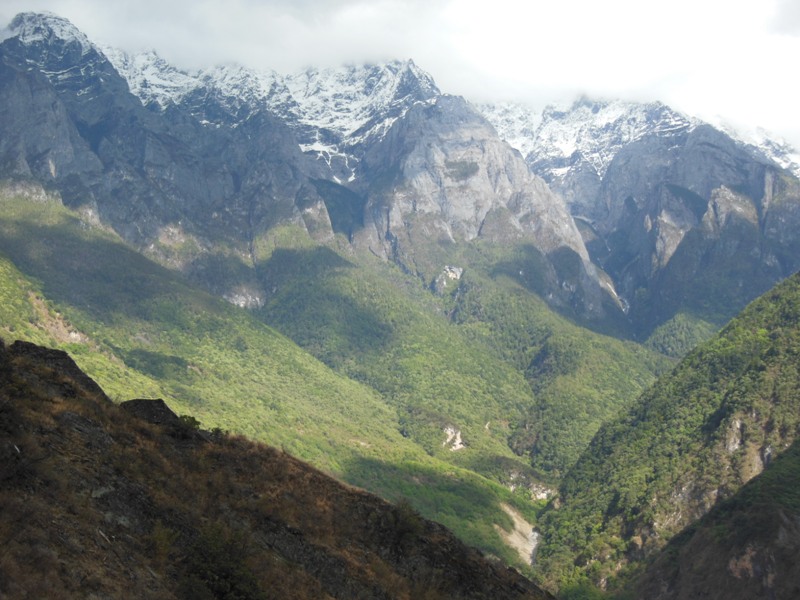 That was a pretty tough hike.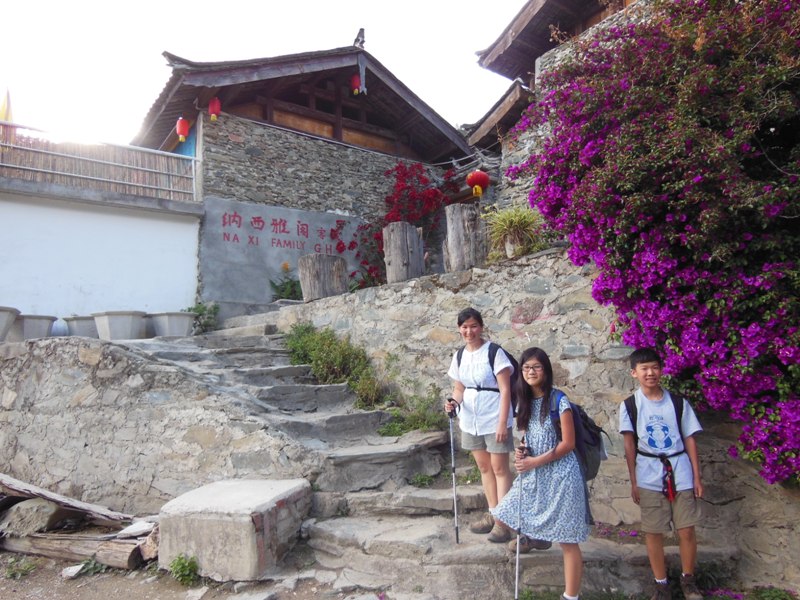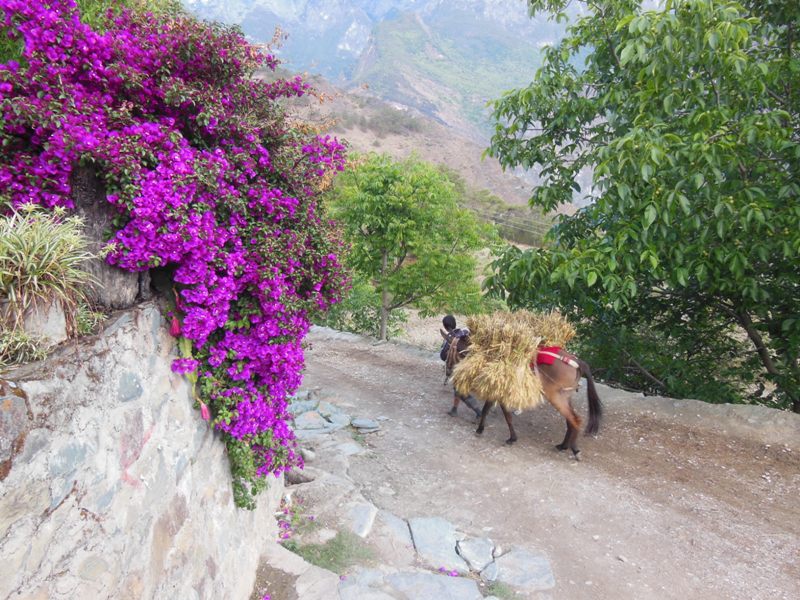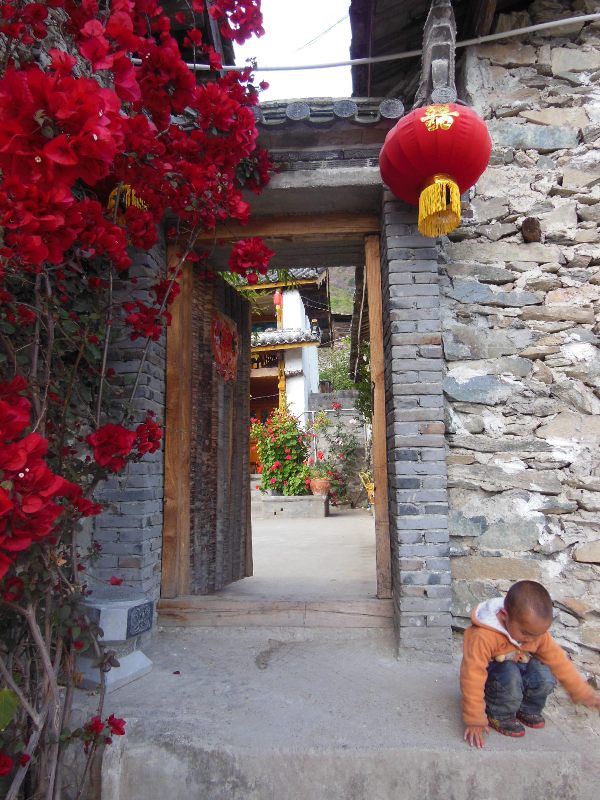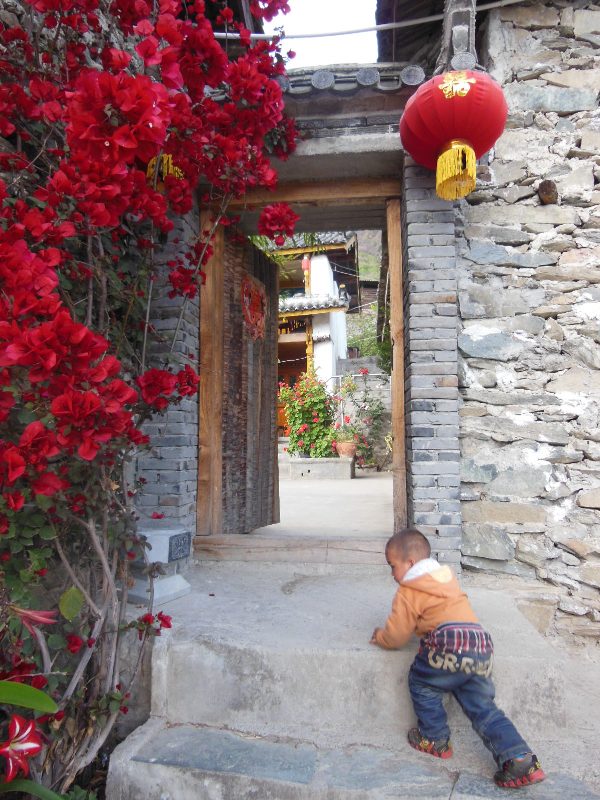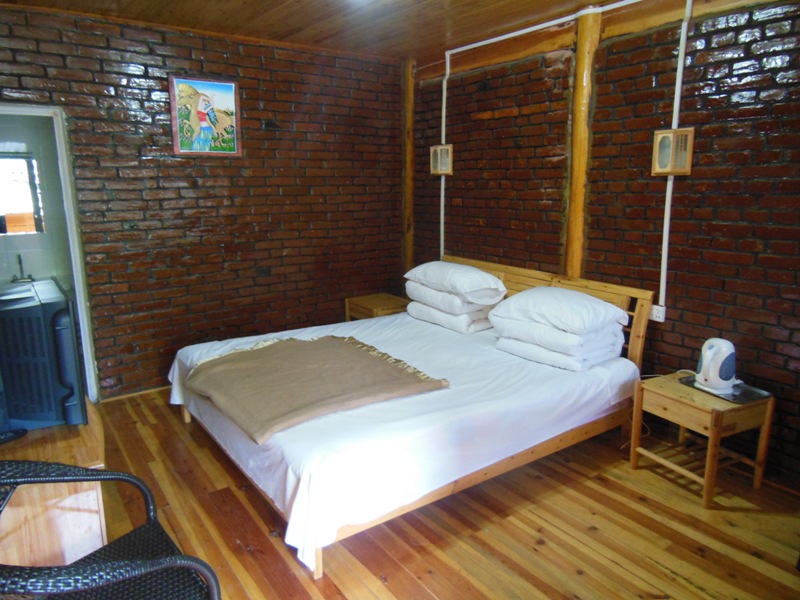 This has got to be one of my favorite shots of the whole trip. The sun came out in the evening for just a little while to light up the Naxi Family Guest House and the mountains behind it.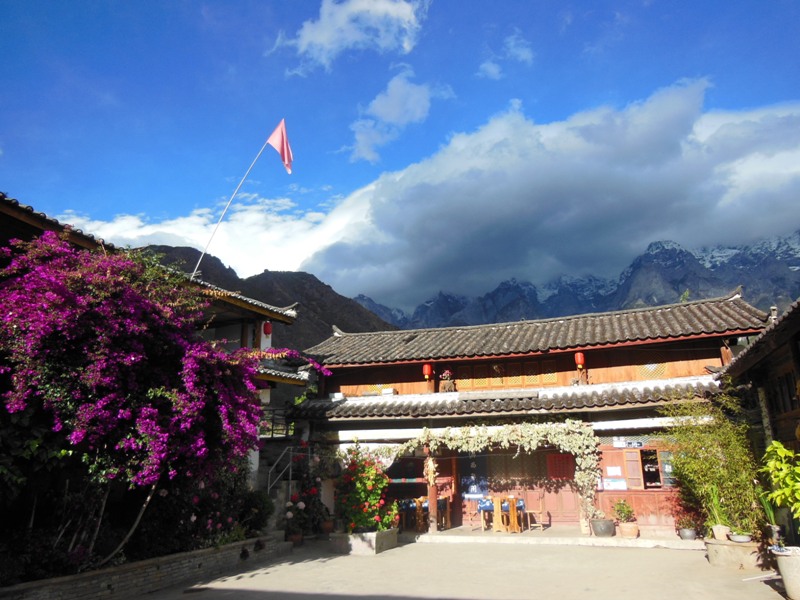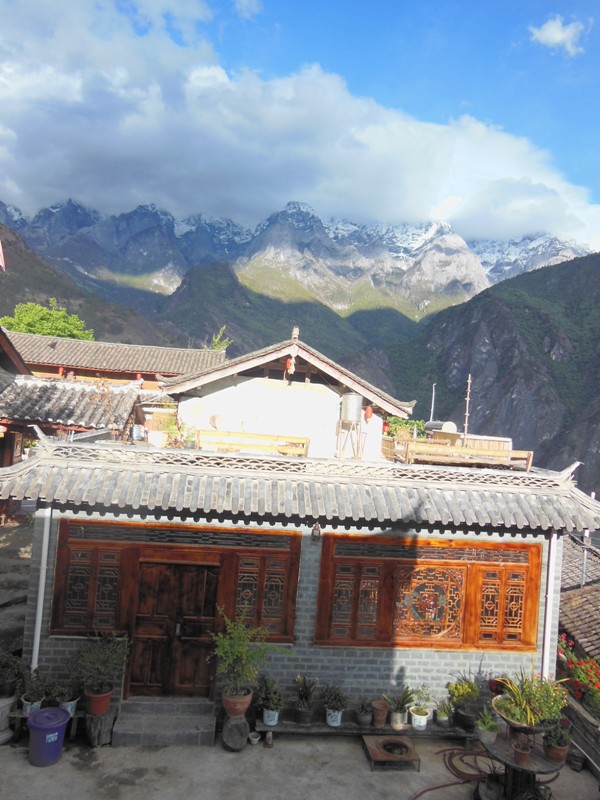 Zoe tried yak butter tea. It was salty and a little nutty (it has walnuts).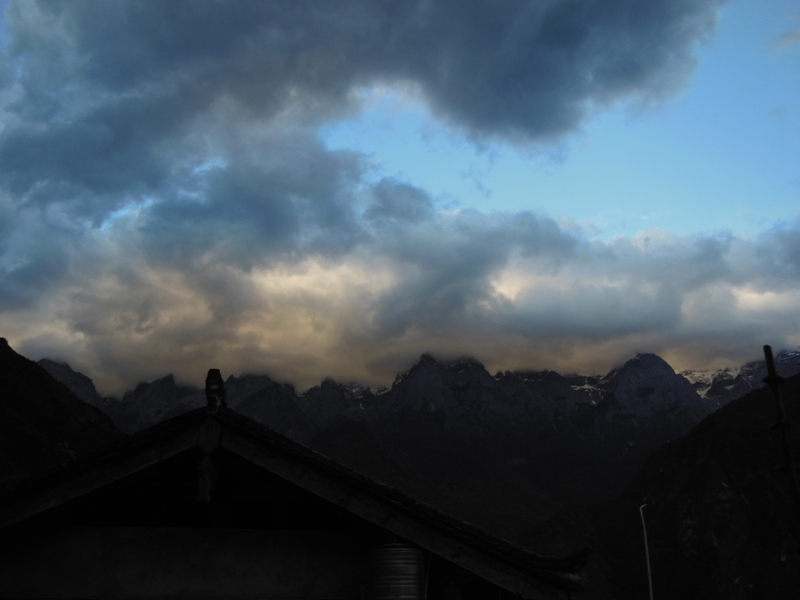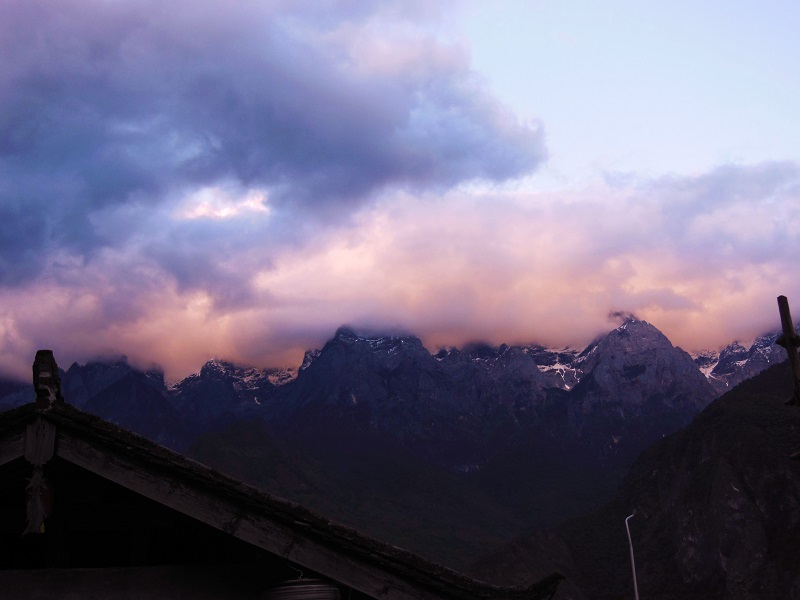 Dessert: apple fritter and fried bananas.