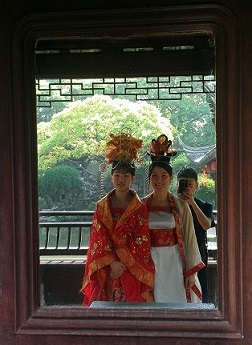 The Nagasawa family photos
May of 2013: China & Vietnam
Vietnam: Hanoi
We went to Vietnam to visit our friends, Will and Coli Cole-French, and their kids William, Timothy, and Elizabeth. Will and Coli are teaching English there, in Thai Nguyen, north of Hanoi. But they met us in Hanoi and we spent a few days there. Here are some scenes from the street, right outside our hotel. Lots of motorcycles and scooters...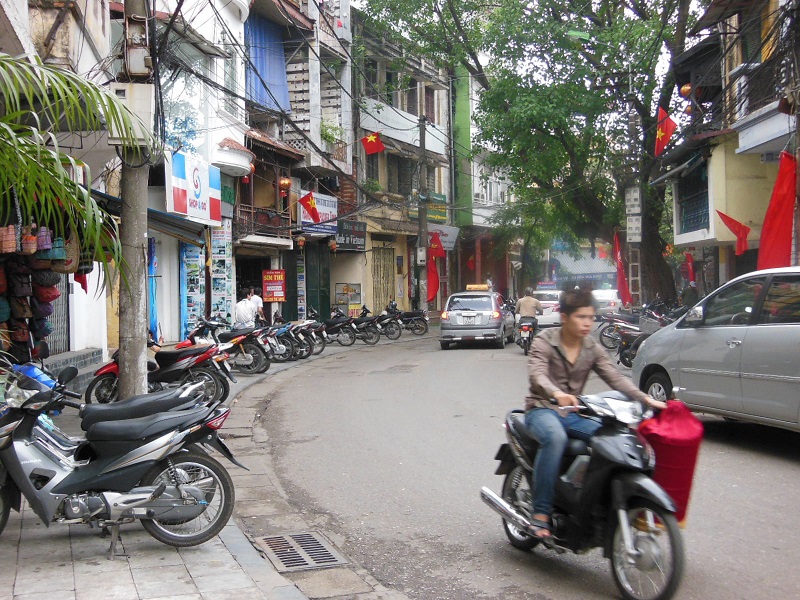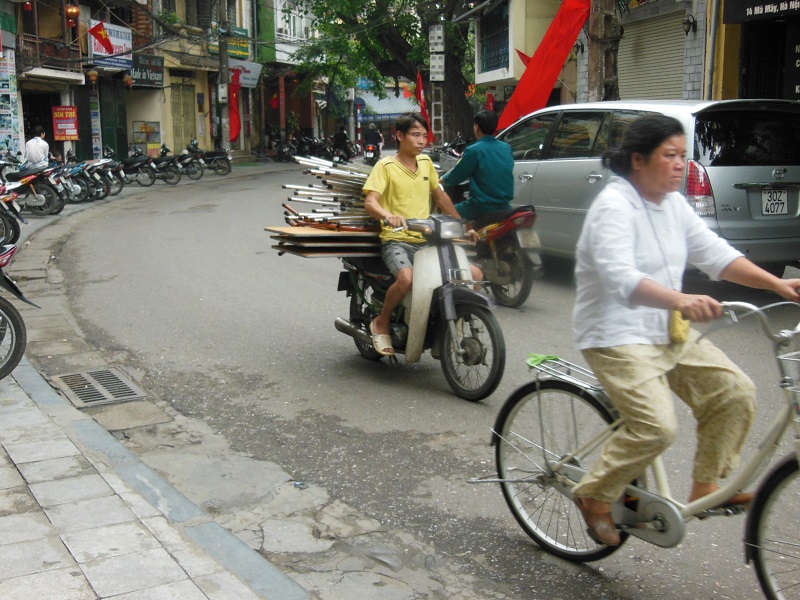 In some areas of the city, there were lots of little shops with meat, fruit, vegetables, flowers, etc.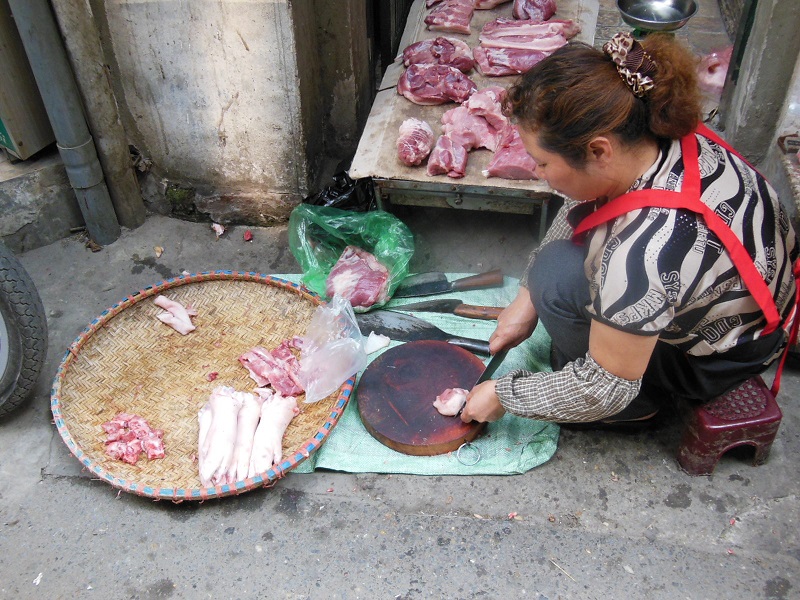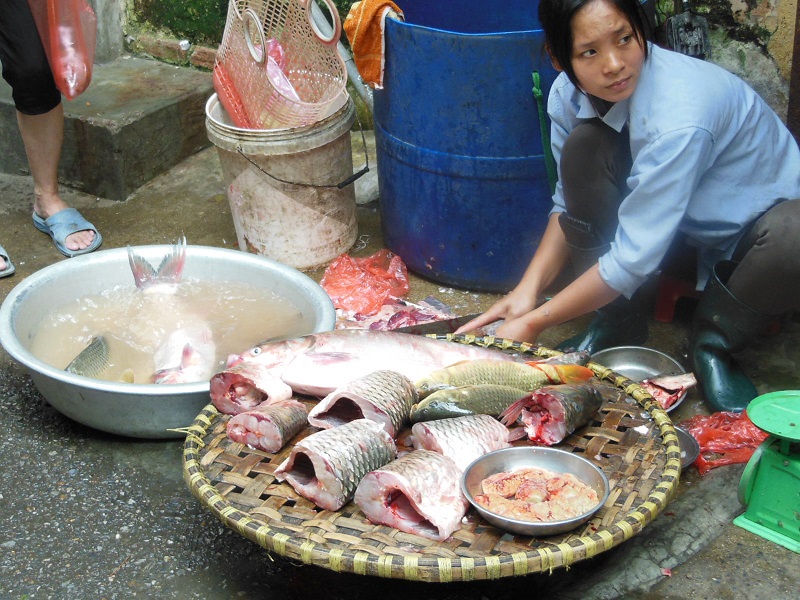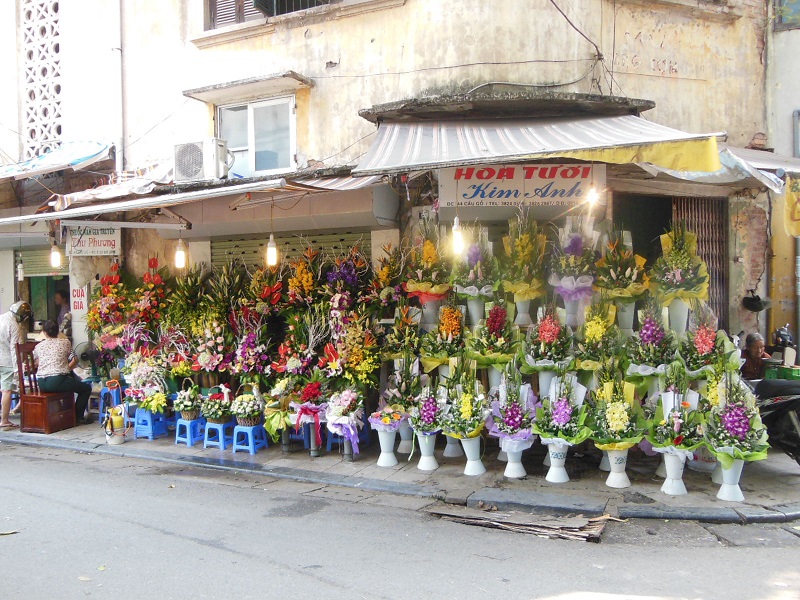 This was what it was like to cross the street, to get to the park.
You just keep walking at a steady, slow pace. The scooterists just weave around you.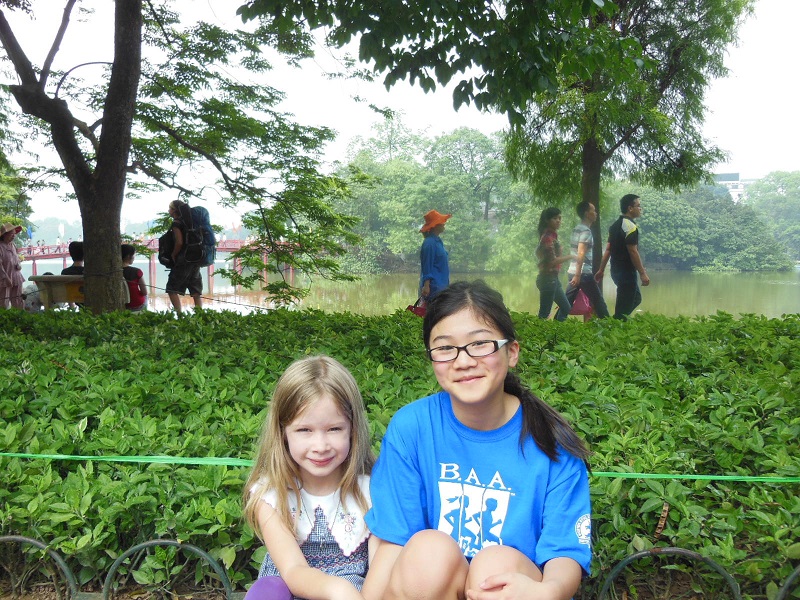 The entryway to the park at Guon Lake in Hanoi. Legend has it that the warrior who freed the Viet people from China gave back his sword to a wise old turtle in the Lake. Turtles come up often in Asian myths and stories (e.g. the Hindu idea of the world resting on a pillar of endless turtles). Most recently in Avatar: The Last Airbender!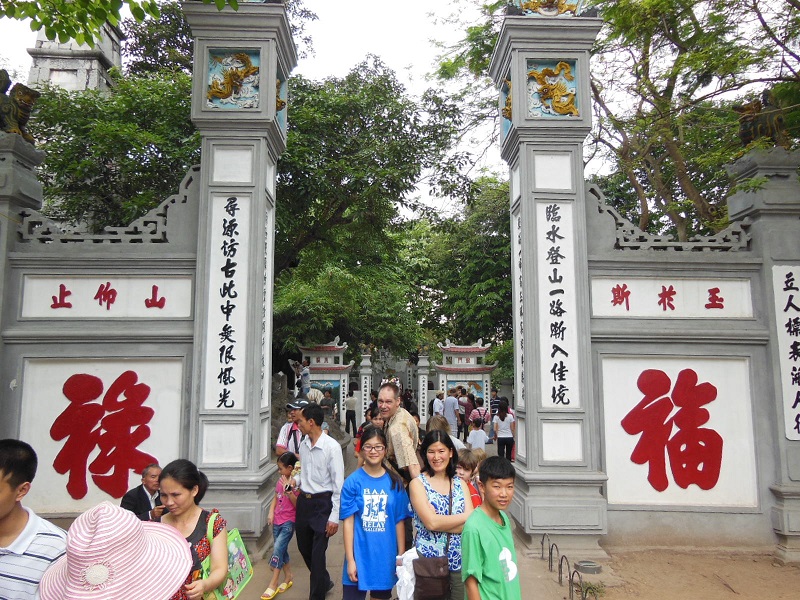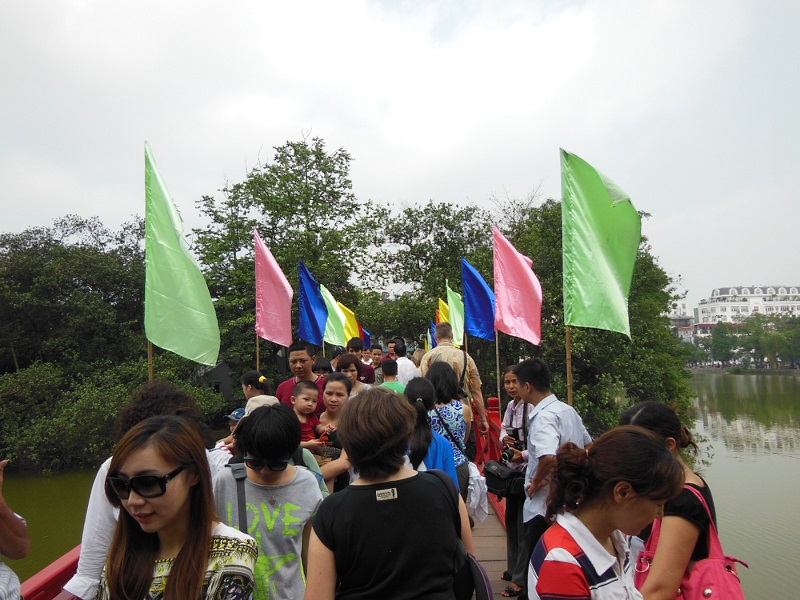 We stopped into the Joma Cafe. Will and Coli are friends with the owners. The owners employ women who were rescued from / are leaving the sex industry.
A pineapple seller let John wear the hat and carry the basket. Of course, we had to buy the pineapple afterwards.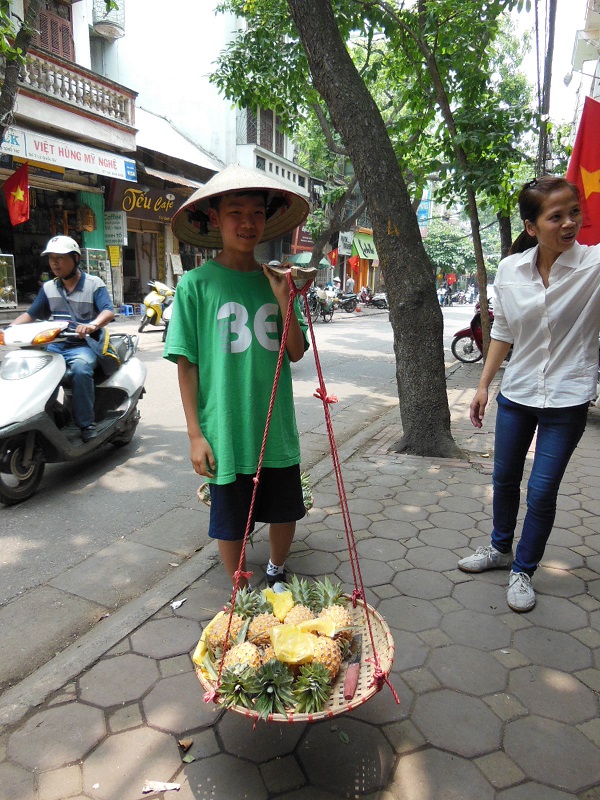 We stopped in for lunch at a place with a rather low 2nd floor ceiling. With Will being well over 6 feet, this was a common experience for him!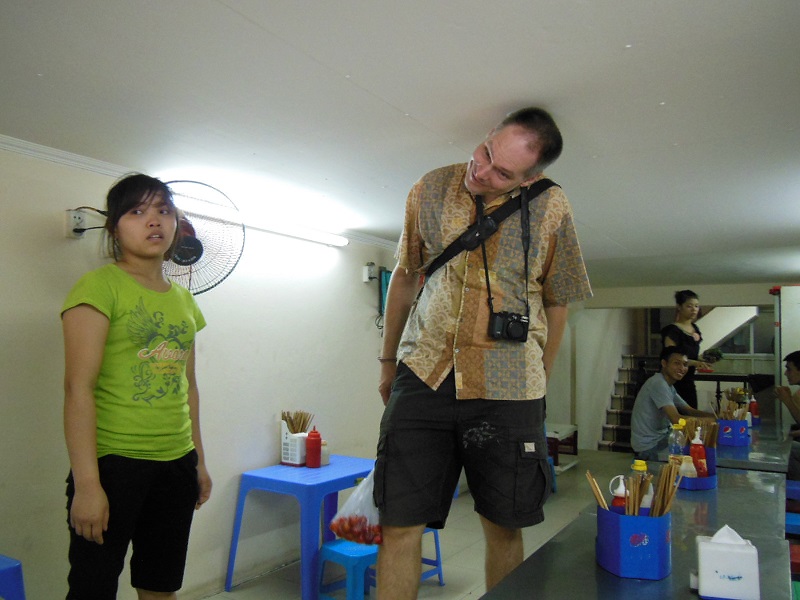 Mmmmm...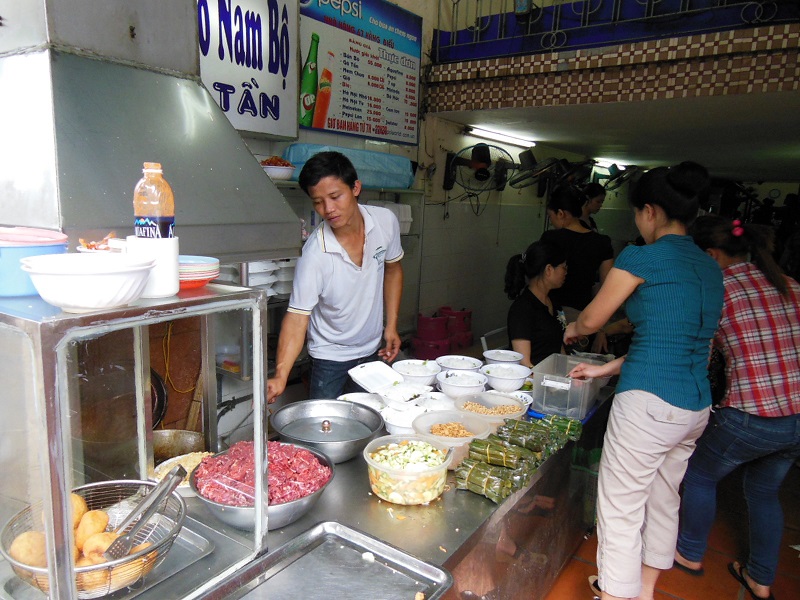 After lunch, we went to the Museum of Literature, an outdoor park really.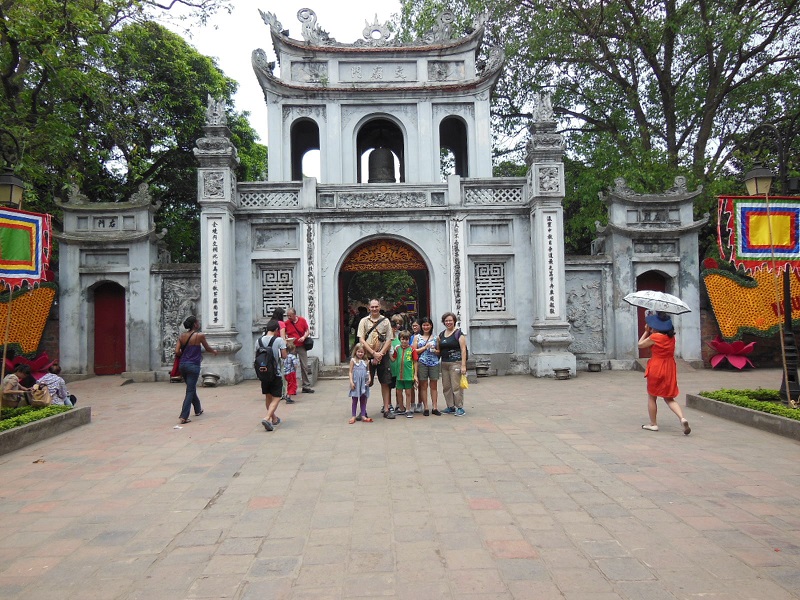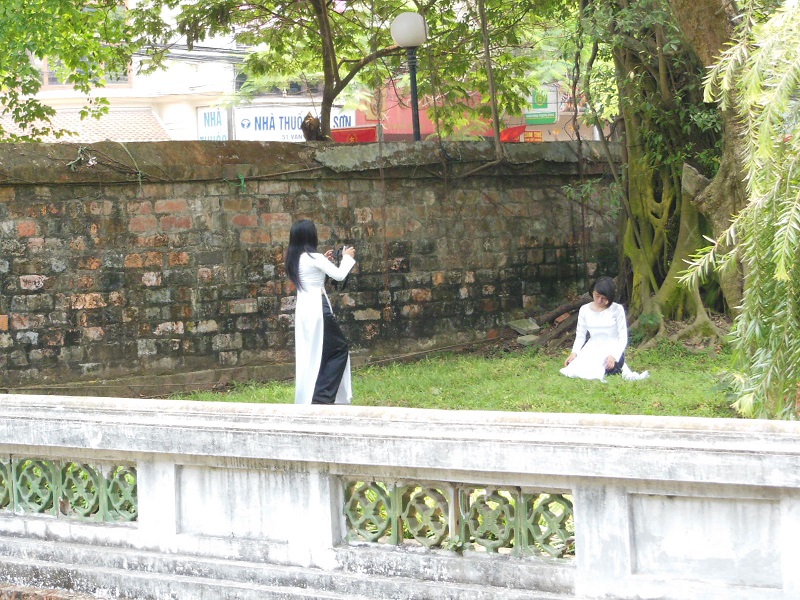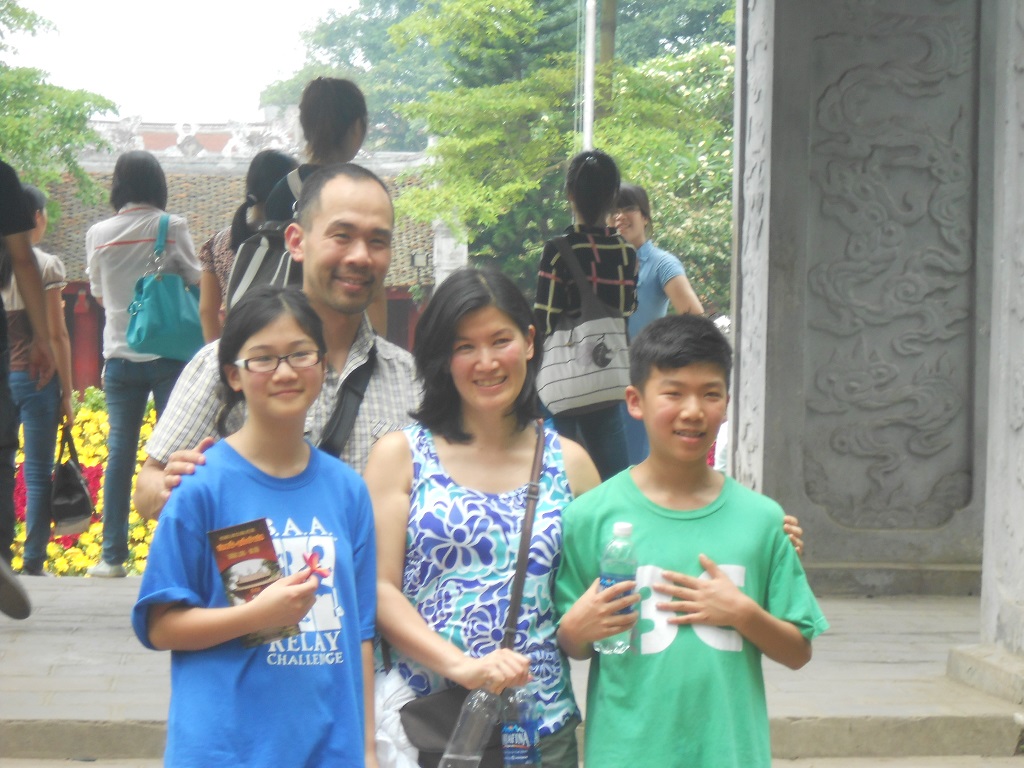 Turtles again. Carrying tablets with literature or wisdom or poetry on them.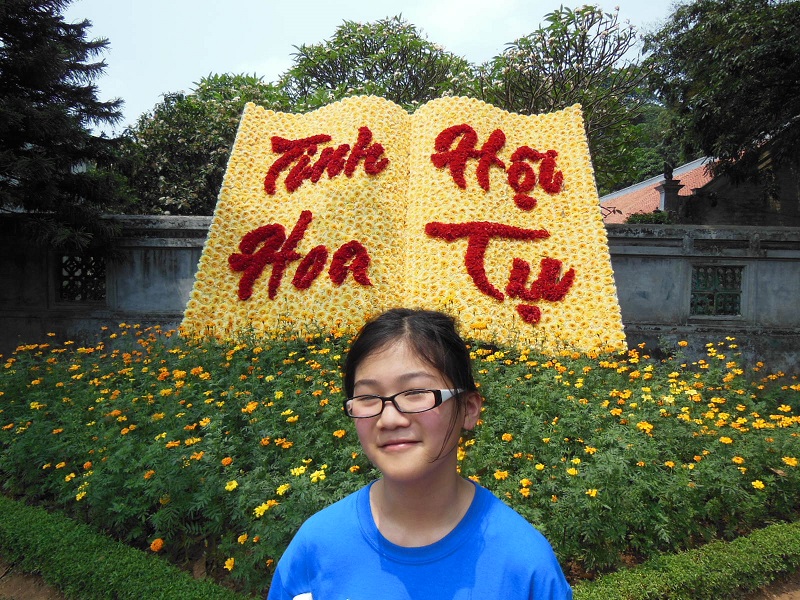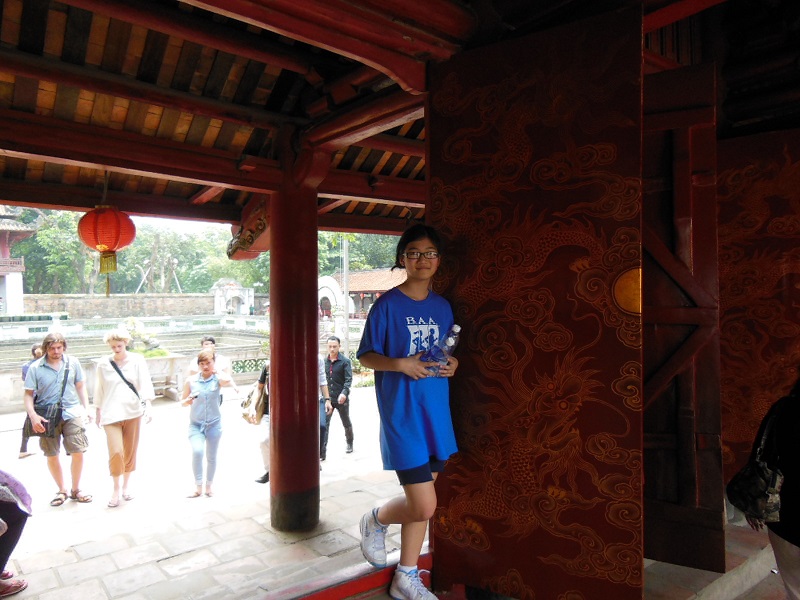 Hanging out with the Cole-Frenches at an outdoor "cafe" with plastic tables and chairs. The cold beer and french fries tasted good on a hot day!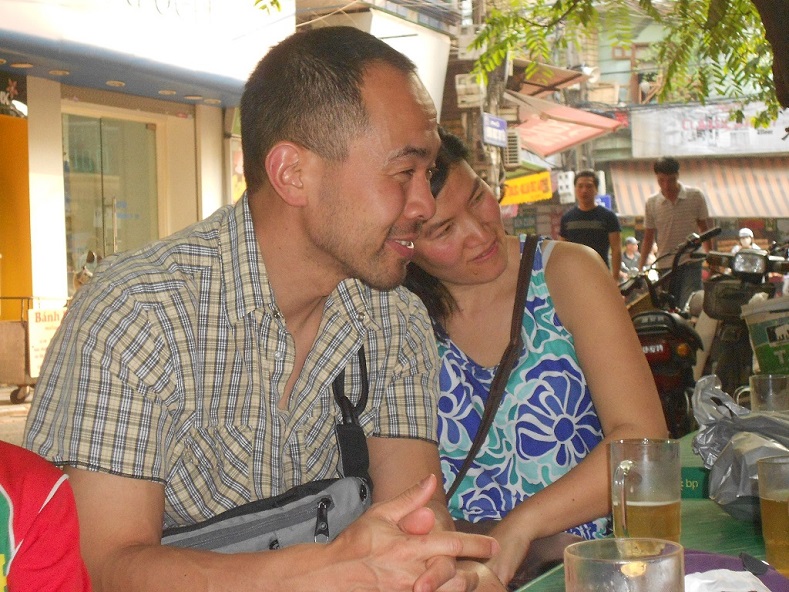 | | |
| --- | --- |
| | |
| | Although the "limeaid" was really just sugar water. |
For dinner, we went to a nice Vietnamese restaurant: incredible food!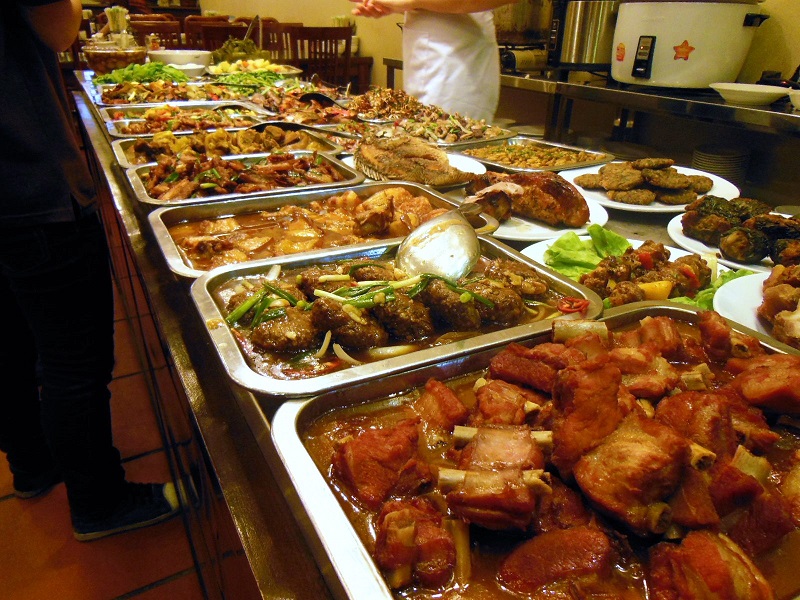 Getting up in the morning and heading out of our hotel.
Down the street, we stopped into a coffee place.
In Vietnam, there is a famous, expensive coffee where the coffee beans are fed to weasels. The weasels eat them and then poop them out. Apparently the acid does something to the coffee bean. This particular coffee bean wasn't fed to weasels, but went through some process that is supposed to be like the digestive tract of the weasel. It was quite good!
Then we went to the Hoa Lo military prison that had been turned into a museum.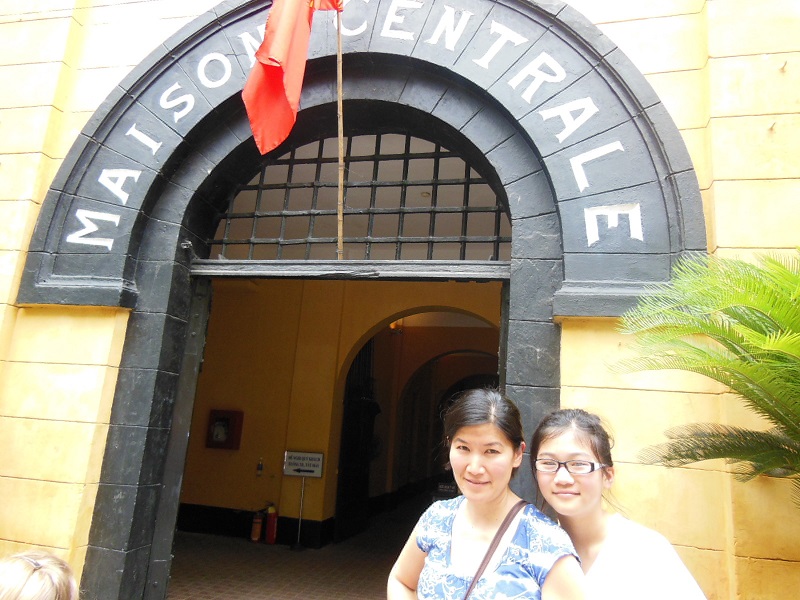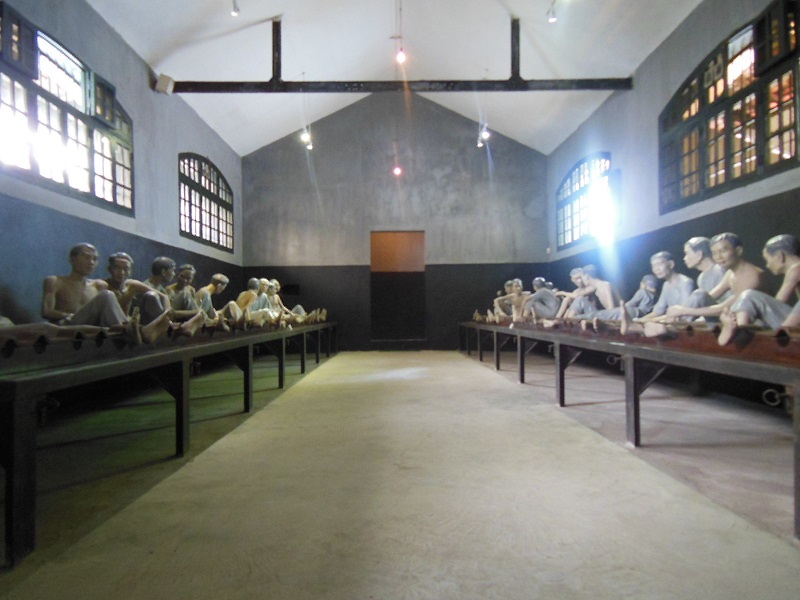 John McCain as a POW.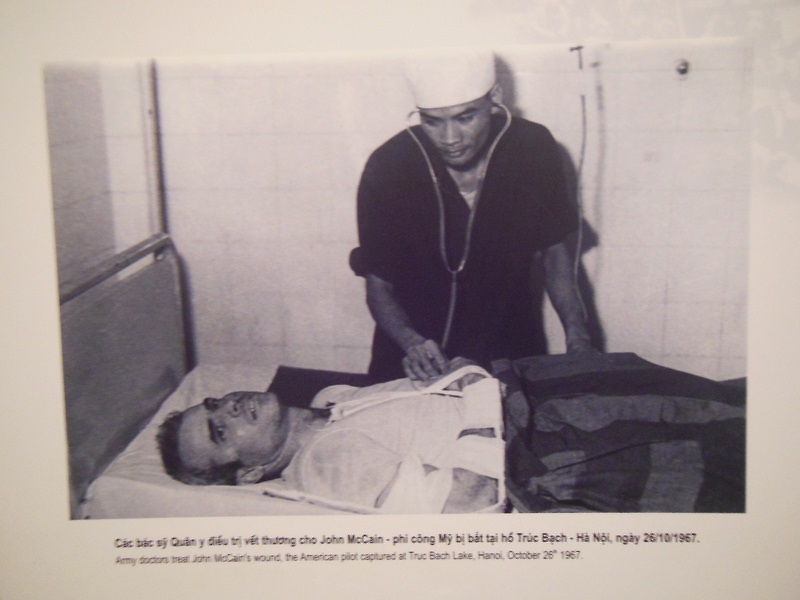 Protests around the world against U.S. involvement in Vietnam.
Then we went to a nice restaurant.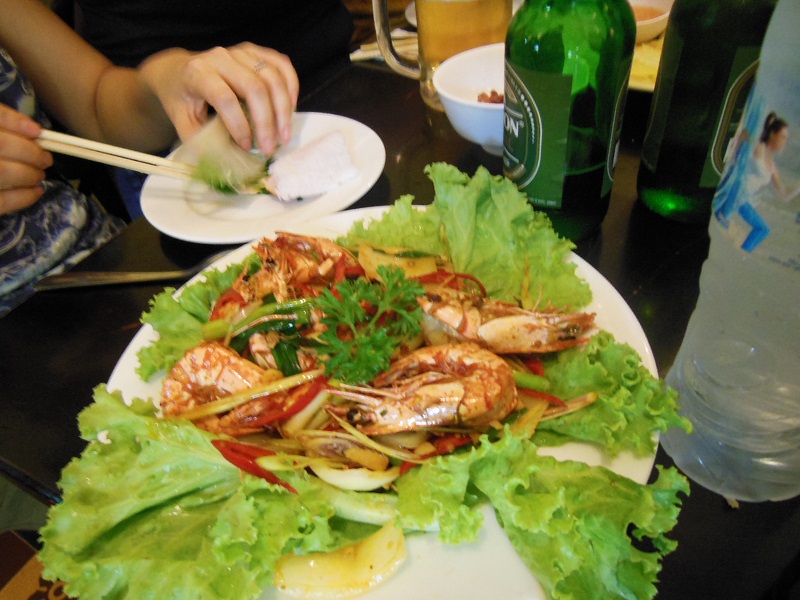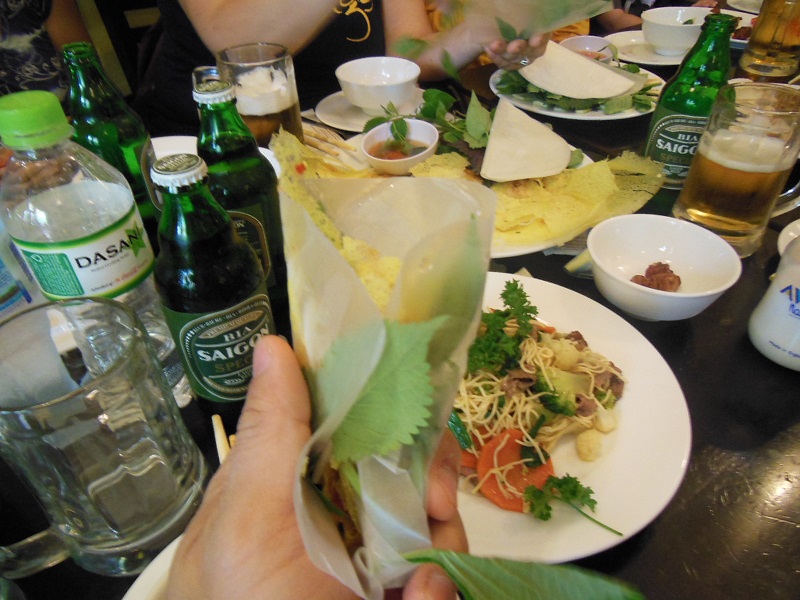 This was a typical street in Hanoi, at a stop light. And today was May 1, International Labor Day, where the streets were less crowded. Incidentally, Sen. McCarthy led the way to cancel International Labor Day in the U.S. He didn't want to foster any global awareness sympathizing with labor.
Notice the child standing up with no helmet?
And how, at a major intersection, people cross against a red light. Traffic laws are more like advice in Vietnam.