The Nagasawa family trip to France: May 1 - 15, 2011
Main Page, France trip May 2011
Paris (Seine River)

May 1
Arrive in Paris, Eiffel Tower
May 2
Louvre Museum, Jardin Tuileries
May 3
Cathedrals, Jardin Luxembourg

Sarlat (Dordogne River)

May 4
Sarlat
May 5
Cave paintings, Roque St. Christophe
May 6
Castles, Laines at Blagnac

Blagnac (Garonne River)

May 7
Laines at Blagnac, L'Amphitryon
May 8
Toulouse, Hiking
May 9
Cite L'Espace
May 10
Toulouse

St. Remy, Lyon (Rhone River)

May 11
Nimes, St. Remy
May 12
Pont du Gard, Camargue
May 13
Des Baux, Avignon
May 14
Lyon
May 15
Train to Paris, fly home
May 9
Today, after we had yogurt and fruit for breakfast, we drove to Cite L'Espace, a theme park with space exploration as the main theme. After getting a little lost, we wound up finding it.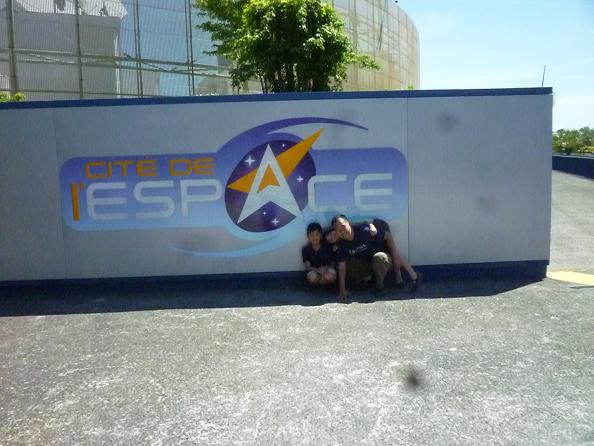 Moonwalking.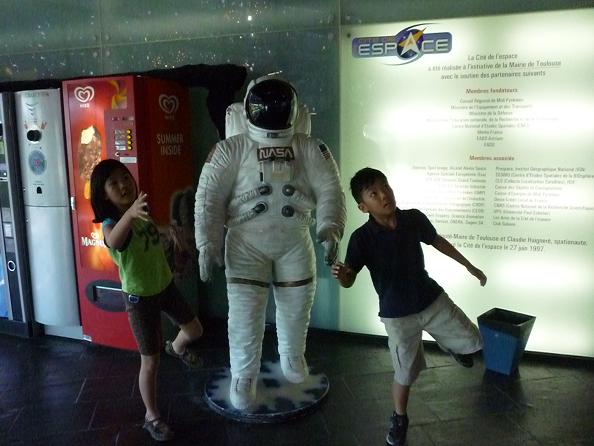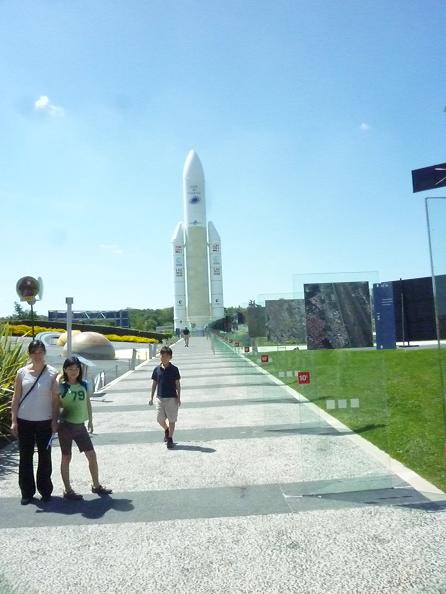 Sleeping sacks for astronauts.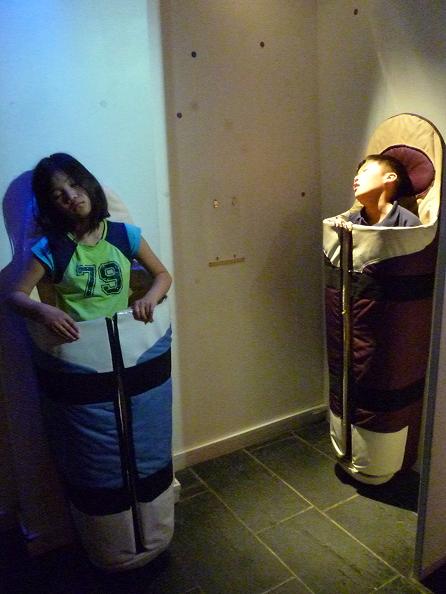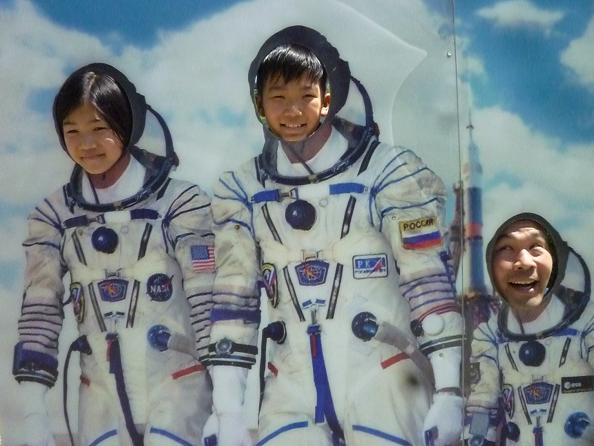 We watched a 3D movie about the Hubble telescope. What amazing pictures it is able to take!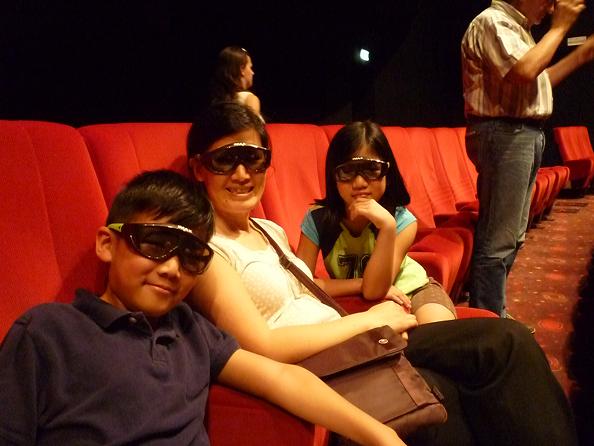 Then we had fun on a moon-gravity ride. You were harnessed to something that slowed your descent.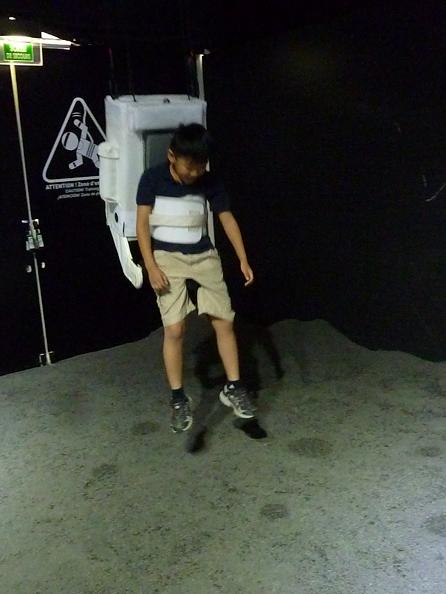 Notice the big strong movements Ming made?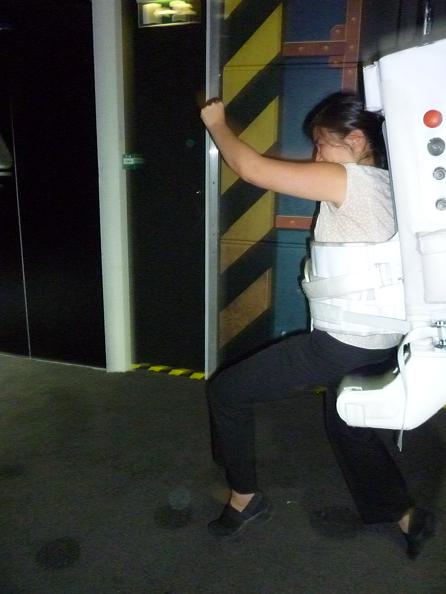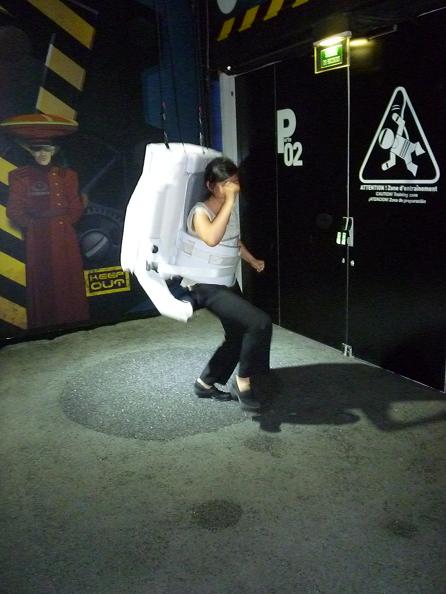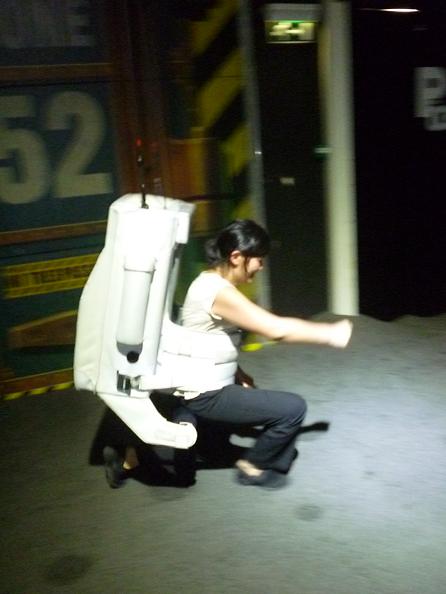 Here's my attempt.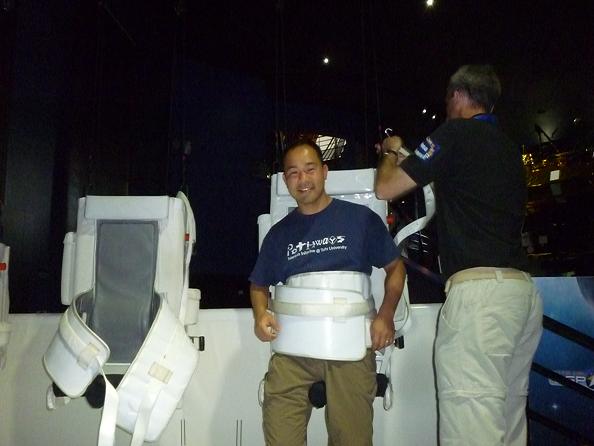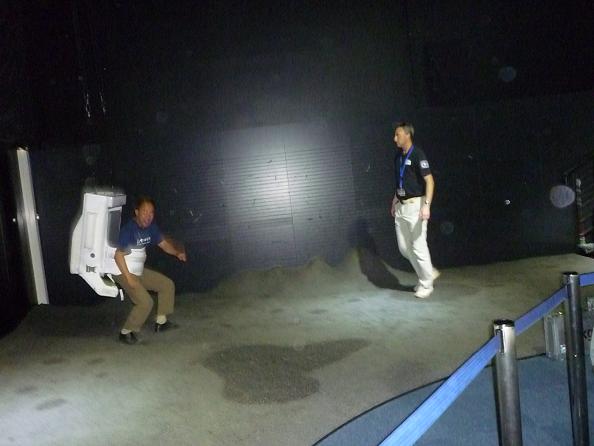 Then John and I went on a human gyroscope ride that spun us around on two axes.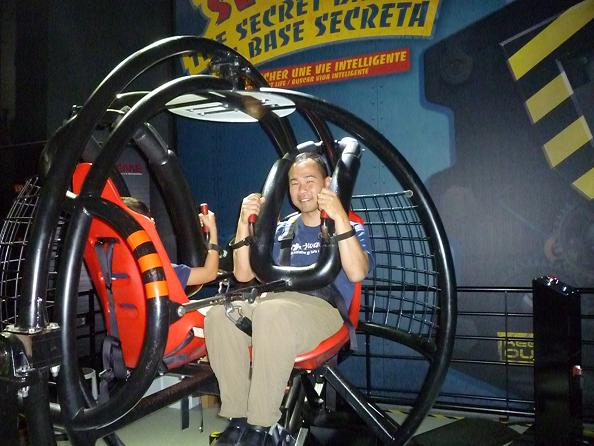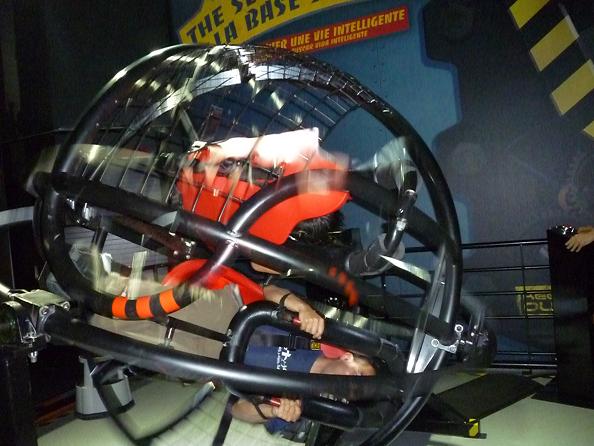 John and Zoe filled rockets with water and compressed air...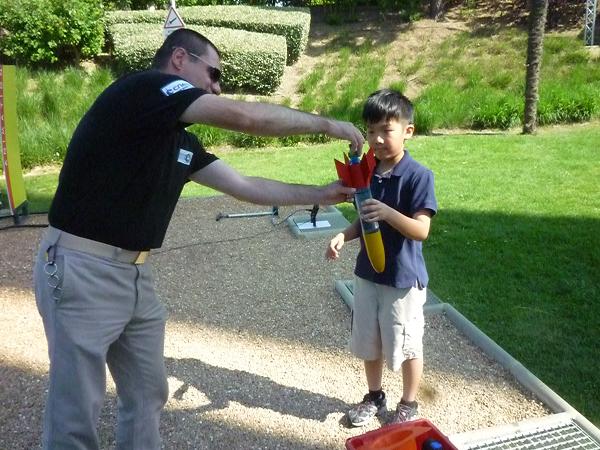 John pumped up the rocket...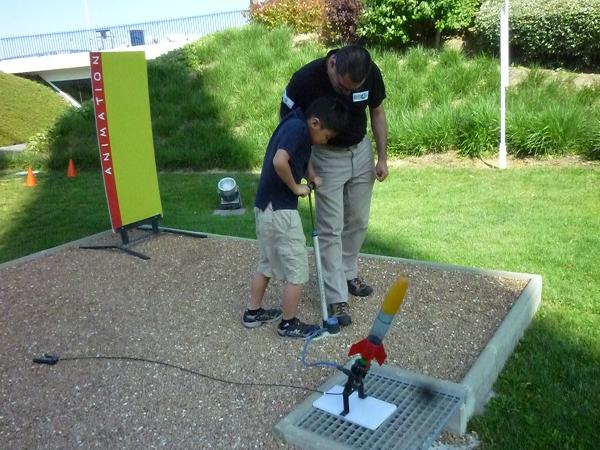 And voila!
Zoe pumped up the rocket too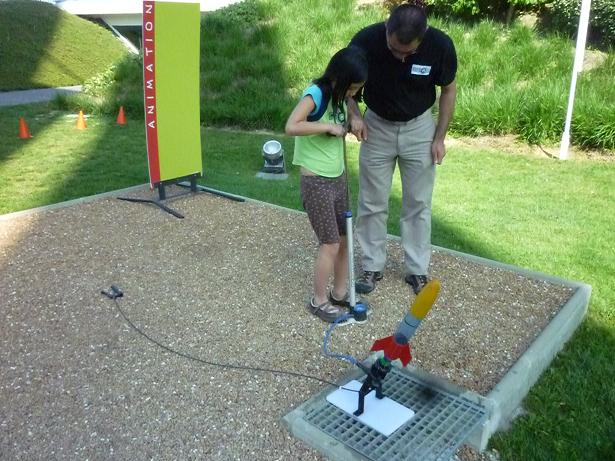 And launched the rocket!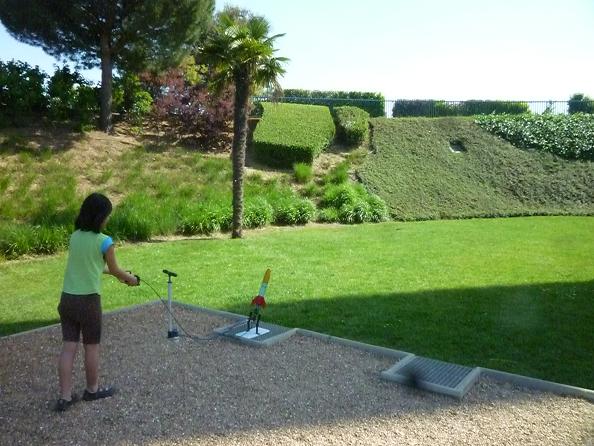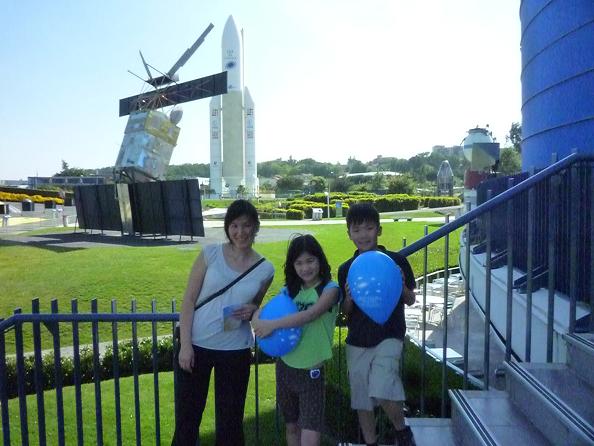 We arrived back at the Laine home and were greeted by Spanish tapas.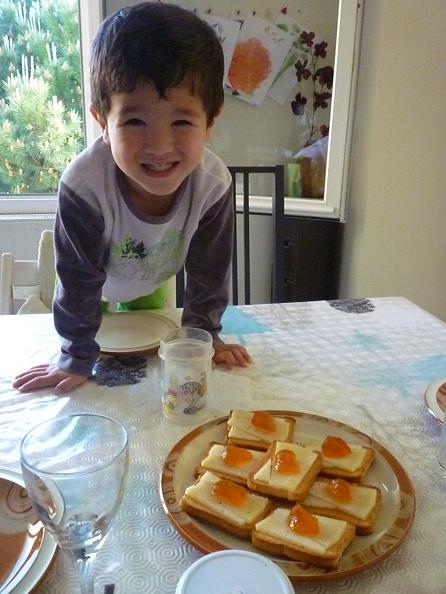 A little lounging around.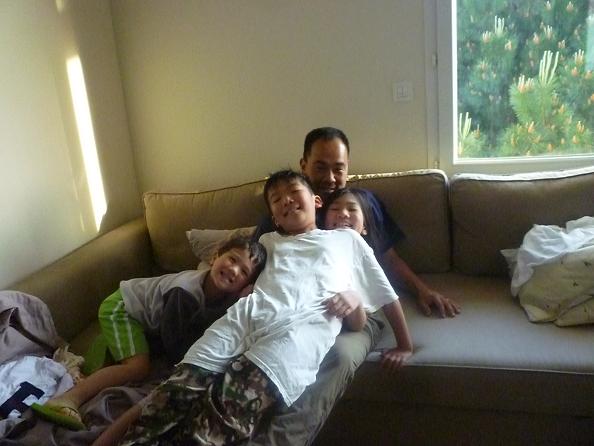 On the menu: artichoke hearts, mozzarella cheese with herbs, olives, chorizo, crackers with cheese and jam!
The kids after dinner and showers. Time for bed!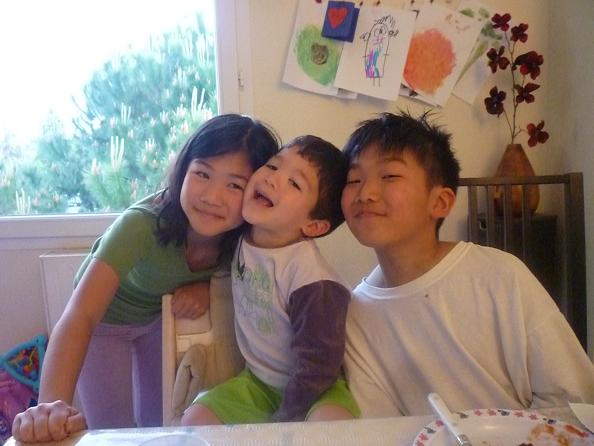 Main Page, France trip May 2011