The Nagasawa family trip to France: May 1 - 15, 2011
Main Page, France trip May 2011
Paris (Seine River)

May 1
Arrive in Paris, Eiffel Tower
May 2
Louvre Museum, Jardin Tuileries
May 3
Cathedrals, Jardin Luxembourg

Sarlat (Dordogne River)

May 4
Sarlat
May 5
Cave paintings, Roque St. Christophe
May 6
Castles, Laines at Blagnac

Blagnac (Garonne River)

May 7
Laines at Blagnac, L'Amphitryon
May 8
Toulouse, Hiking
May 9
Cite L'Espace
May 10
Toulouse

St. Remy, Lyon (Rhone River)

May 11
Nimes, St. Remy
May 12
Pont du Gard, Camargue
May 13
Des Baux, Avignon
May 14
Lyon
May 15
Train to Paris, fly home
May 1
Here we are at the airport, on Saturday April 30th. The kids brought 2 weeks of homework with them. Here they are getting started early. No procrastinating! We are Asian, after all.
During our red eye flight, we stopped over in Iceland, and then arrived in Paris at around 1pm. We pitched our tent at a campground on the west side of the Paris area, near the Seine River. The Seine made lapping noises at night - it was surprisingly chatty for a city river.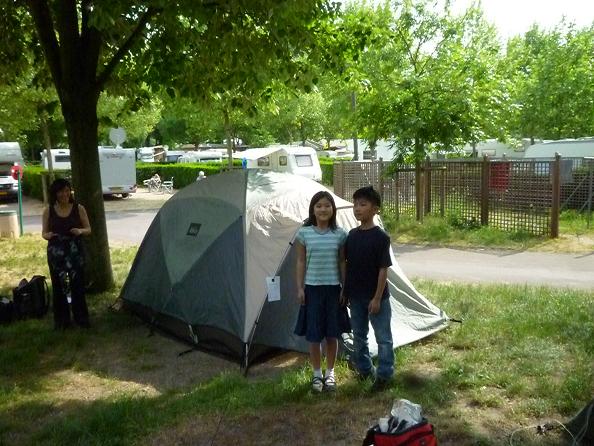 Then we took the metro to the Tour Eiffel (Eiffel Tower in English). We bought some sandwiches and ate them at the base of the Tower.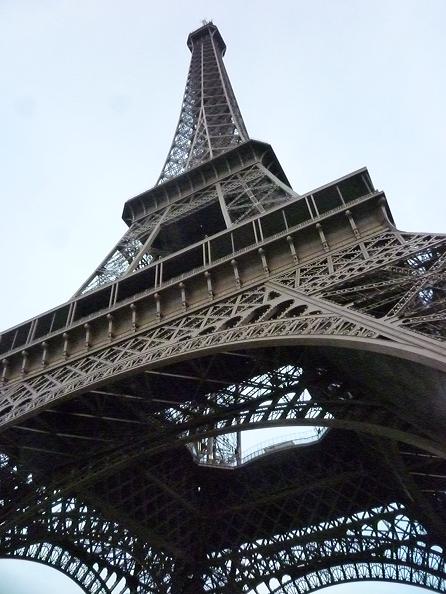 Apparently, the French didn't like the Eiffel Tower when it was first built for the 1889 World's Fair. For a time it was the tallest building in the world. It was intended to be temporary, but became renowned as a symbol of romance. Perhaps one reason is that Gustave Eiffel, its designer, made the structure of the tower look like women's lace-mesh leggings.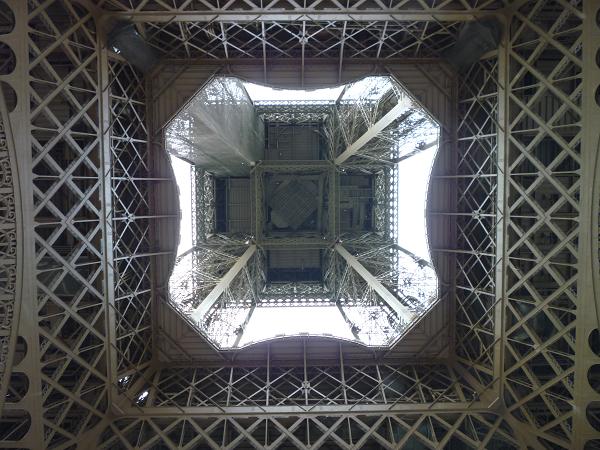 On the bridge over the Seine River.
Looking back at the Eiffel Tower.
Then we grabbed pastries and crepes for dessert.
Main Page, France trip May 2011