The Nagasawa family trip to France: May 1 - 15, 2011
Main Page, France trip May 2011
Paris (Seine River)

May 1
Arrive in Paris, Eiffel Tower
May 2
Louvre Museum, Jardin Tuileries
May 3
Cathedrals, Jardin Luxembourg

Sarlat (Dordogne River)

May 4
Sarlat
May 5
Cave paintings, Roque St. Christophe
May 6
Castles, Laines at Blagnac

Blagnac (Garonne River)

May 7
Laines at Blagnac, L'Amphitryon
May 8
Toulouse, Hiking
May 9
Cite L'Espace
May 10
Toulouse

St. Remy, Lyon (Rhone River)

May 11
Nimes, St. Remy
May 12
Pont du Gard, Camargue
May 13
Des Baux, Avignon
May 14
Lyon
May 15
Train to Paris, fly home
May 15
The Trip Home
We took the train from Lyon to Paris in the morning. Croissants in the train station are way too buttery.
Our Icelandair plane stopped in Iceland. This was the airport.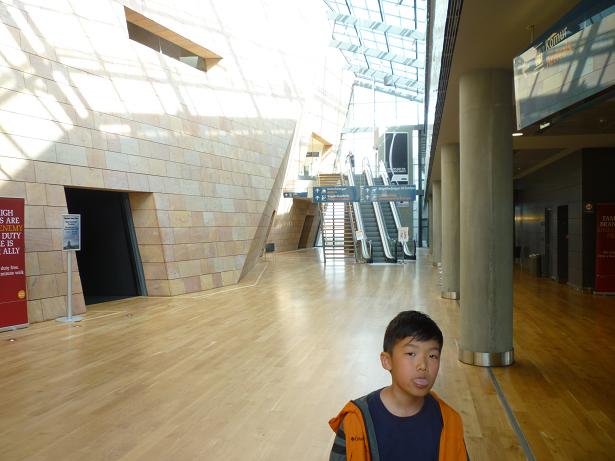 We were greeted with a very artistic picture - notice the French moustaches on each of us?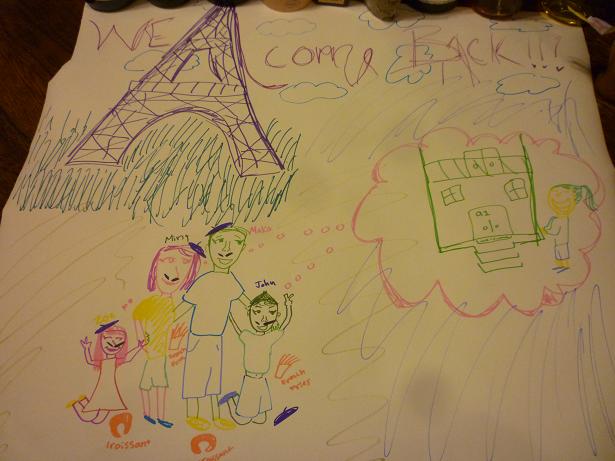 And here's most of the stuff we brought back: mostly wines from the regions we went to, herbs from Provence, a box of sea salt from the Camargue, foie gras from the Dordogne region, balsamic vinegar flavored with truffles, and a French chutney. Mmmm!!! If you've followed our vacation this far, thanks! Email us and we'll invite you over for dinner. Hopefully by now, I will have learned how to make cassoulet, that great dish with white beans and duck sausage!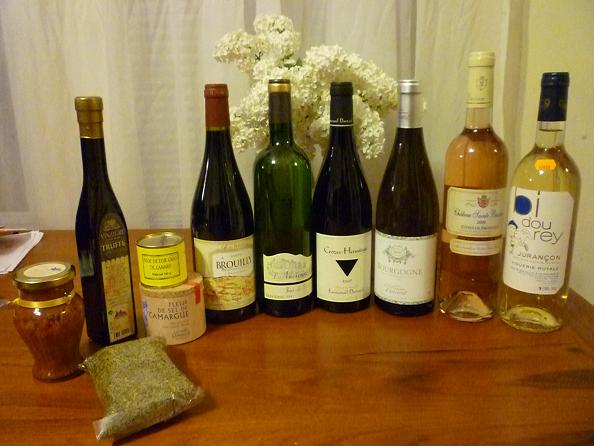 Main Page, France trip May 2011