The Nagasawa family trip to France: May 1 - 15, 2011
Main Page, France trip May 2011
Paris (Seine River)

May 1
Arrive in Paris, Eiffel Tower
May 2
Louvre Museum, Jardin Tuileries
May 3
Cathedrals, Jardin Luxembourg

Sarlat (Dordogne River)

May 4
Sarlat
May 5
Cave paintings, Roque St. Christophe
May 6
Castles, Laines at Blagnac

Blagnac (Garonne River)

May 7
Laines at Blagnac, L'Amphitryon
May 8
Toulouse, Hiking
May 9
Cite L'Espace
May 10
Toulouse

St. Remy, Lyon (Rhone River)

May 11
Nimes, St. Remy
May 12
Pont du Gard, Camargue
May 13
Des Baux, Avignon
May 14
Lyon
May 15
Train to Paris, fly home
May 8
Lucas had an interesting set of toys.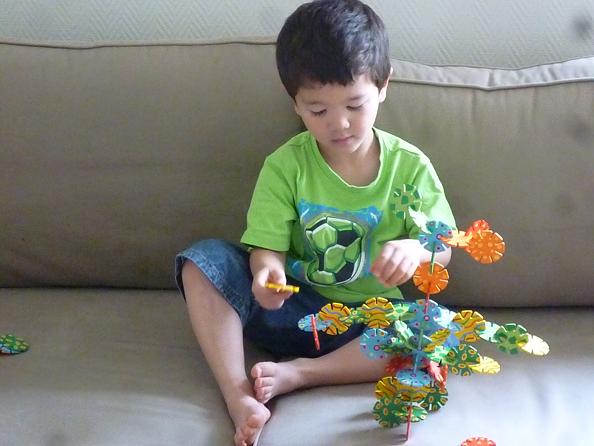 The kids played in the morning.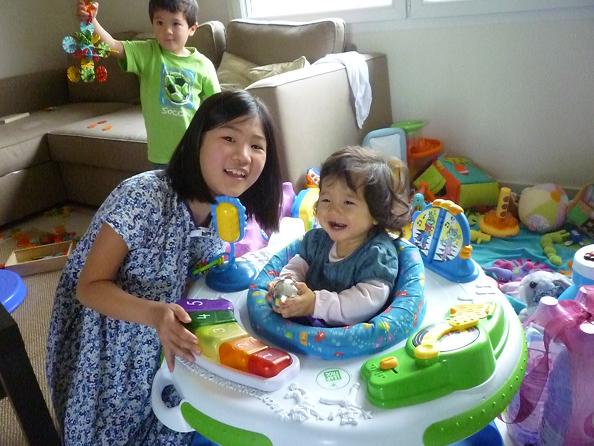 Then we went to worship with the church community Richard and Mari joined. Despite the fact that I speak no French, I was able to guess at what the sermon was about. :)
After the service, several kind and warm people served coffee and chocolate snacks! Wow, that's kind of a nice way to mingle.
The outside of the church.
Afterwards, we drove into downtown Toulouse, which is right near Blagnac.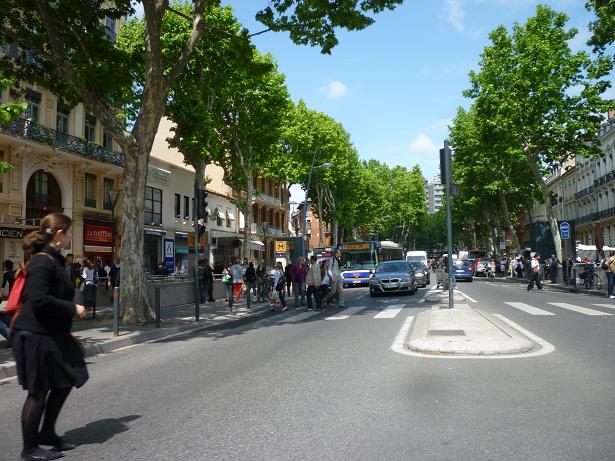 We needed to go grocery shopping. We parked in a parking garage with super tiny parking spaces. This car must have been smaller than a mini-Cooper, and it seemed just perfect for the parking spaces.
Right outside this market was a building that reminded me of New Orleans' French-influenced architecture.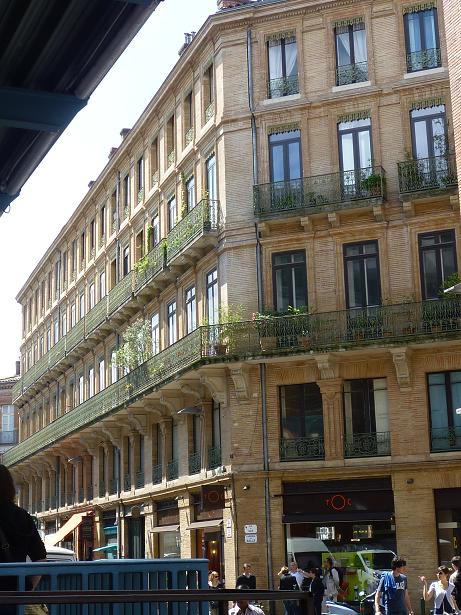 This was inside the market, which was amazing. It was an older style market with a whole bunch of different vendors. This was one of the meat vendors.
The Toulouse market ranks as one of the top three markets in all of France. The food quality is super. Here's one of the seafood vendors.
One of the long aisles of vendors. This gives you a sense for how big this market was.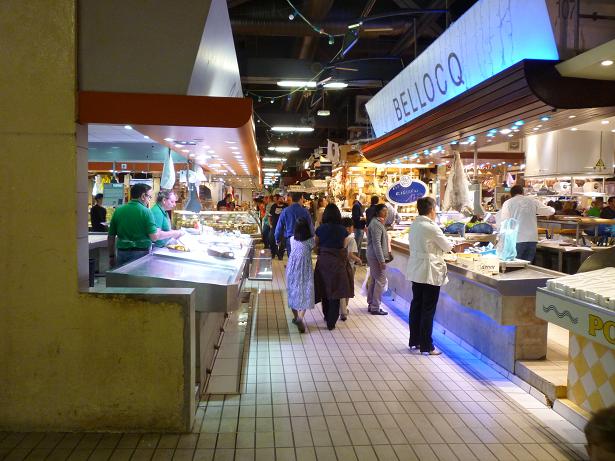 Another seafood vendor.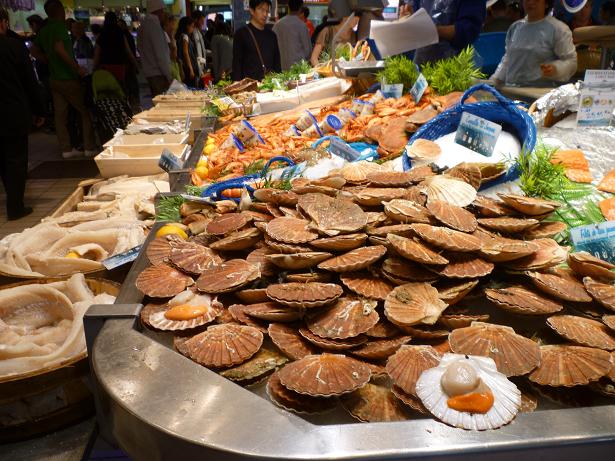 Bio was their organic label. Notice the chickens still have their heads and feet?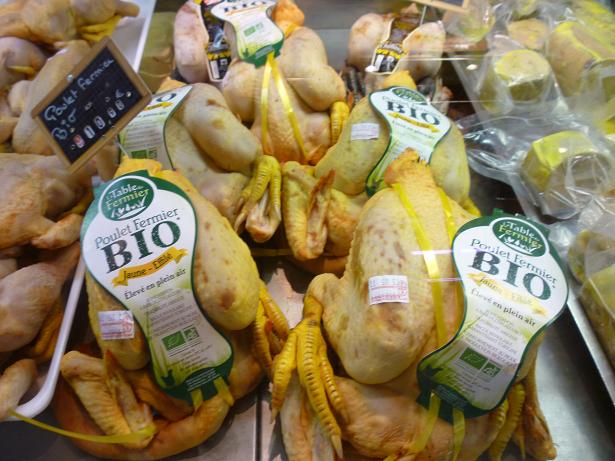 Cassoulet was a comfort food that the region is famous for. It uses white beans cooked with duck sausage. I looked up a recipe on line and am going to try this at home. It tastes awesome.
Outside, in a nearby park, there was an interesting toy for kids. One person walks on top of the disk and spins it. Others can hang on the side and ride it around.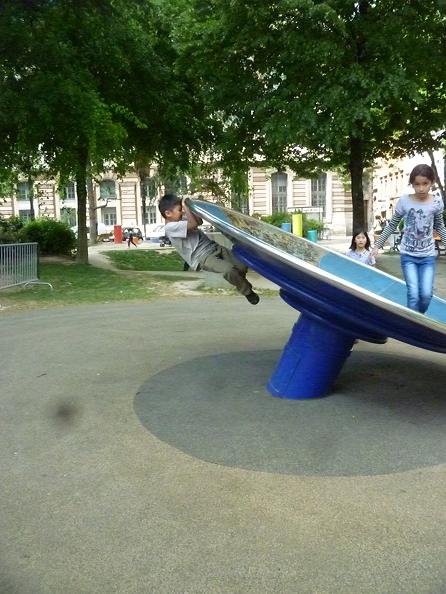 The Toulouse city hall plaza.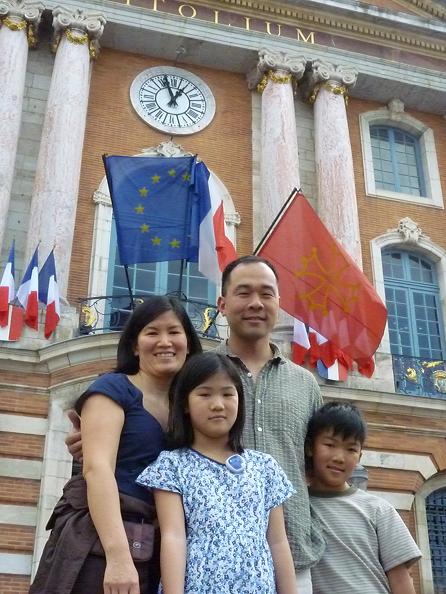 A painter designed a whole bunch of paintings on the ceiling this outdoor walk. Each painting has something to do with the history of Toulouse as a city.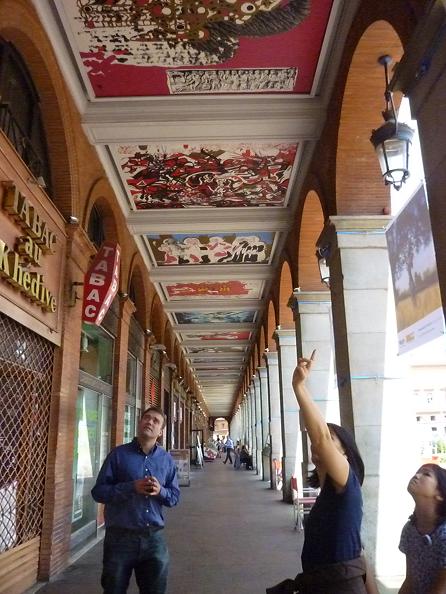 Saint Sernin, one of the first Christians in this region, dating back to the 3rd century. An evangelist, he angered the pagan priests. They tied him to bulls and had him dragged around, and thus he was martyred. We went to the cathedral named for him on May 10
Pastels were also made here and popularized.
One really nice feature of Toulouse was that you could rent bicycles and ride around the city. They still have to figure out how to prevent college students and other young people from just stealing bicycles and leaving them places, including the bottom of the Garron river.
Coming back to Mari and Richard's place, we were greeted by Mari saying that lunch was almost ready. This is their kitchen. Very smart layout.
Mari served cantaloupe with prosciutto.
And then this chicken cooked with herbs, garlic, onions, potatoes, and carrots.
Delicious!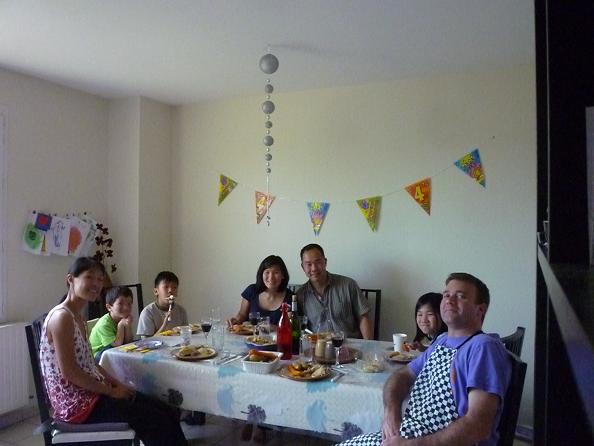 An afternoon event was soccer in the backyard with Uncle Richard.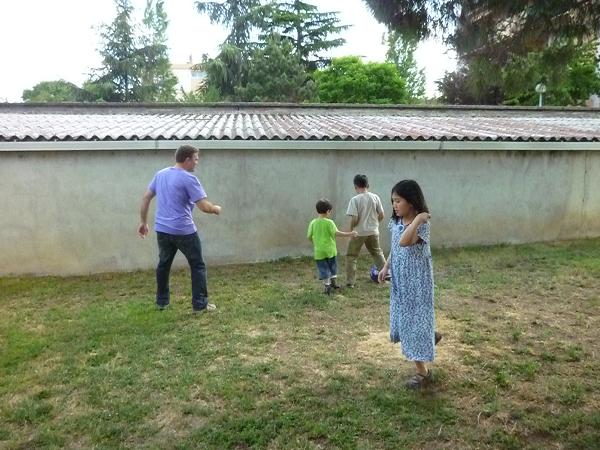 Then we went hiking in a different part of Toulouse.
Little Gabby loved getting a ride.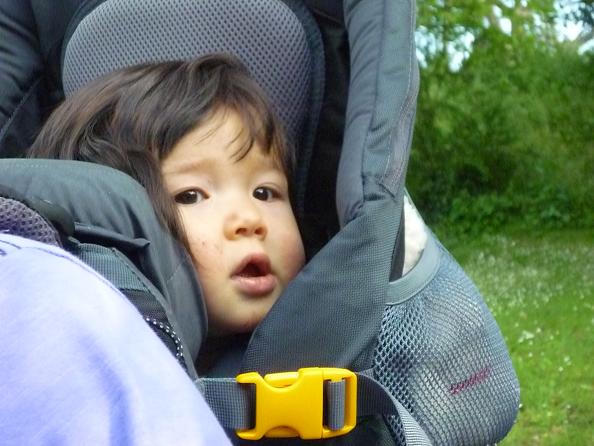 One of the little roads we walked along.
We discovered a community garden here!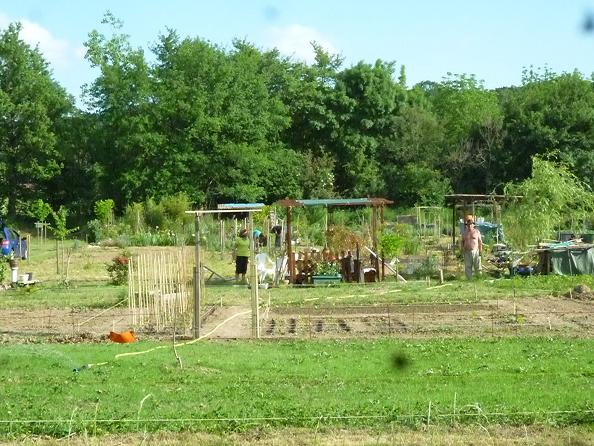 Right across from the garden were two very large estates. Apparently wealthy folks live here...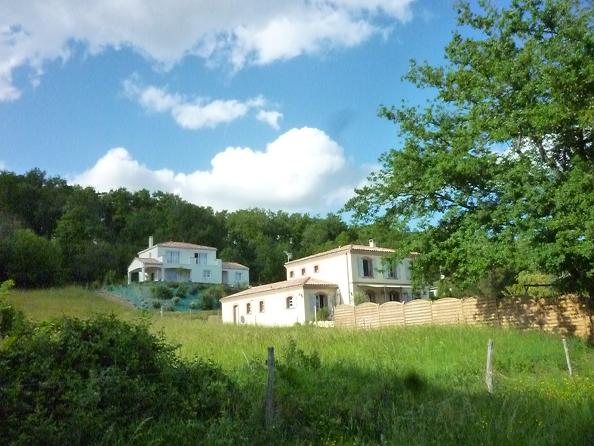 Wealthy folks who own horses...
Gabby was really interested in the horses.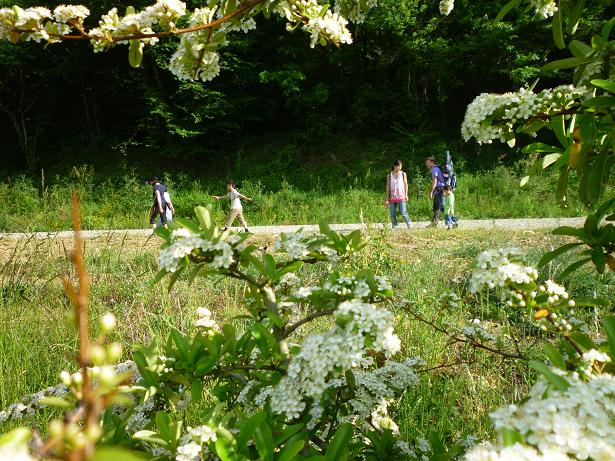 Lucas got tired and wanted a horsey ride from me.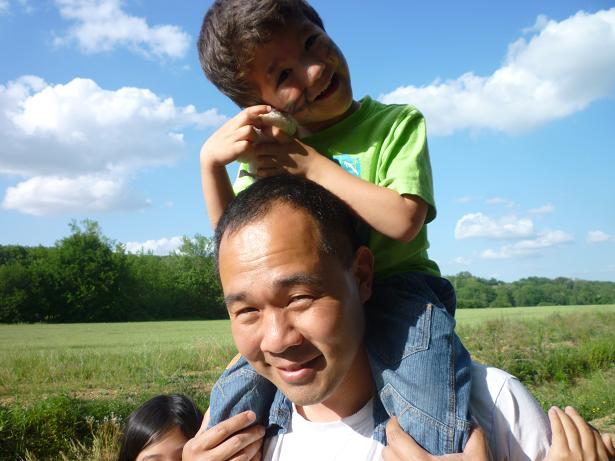 Main Page, France trip May 2011