The Nagasawa Family Photos July, 2014
Acadia National Park
July 12: Portland, Maine: Lunch at Duckfat Restaurant
July 13: Eagle Lake, Cadillac Mountain
July 14: Sand Beach, Beehive Hiking Trail, Otter Cove
July 16: College of the Atlantic, Thunder Hole
July 17: Bar Island, Wonderland Tidepools, Sand Beach
July 18: Sunrise on Cadillac Mountain, breakfast, Jordan Pond, driving home
This is Sand Beach, one of the two cove-like areas where there is sand. It's on the east side of the island, protected by rocky cliffs covered with pine trees. It was a cloudy morning but when the sky cleared, the brilliant blue was incredible.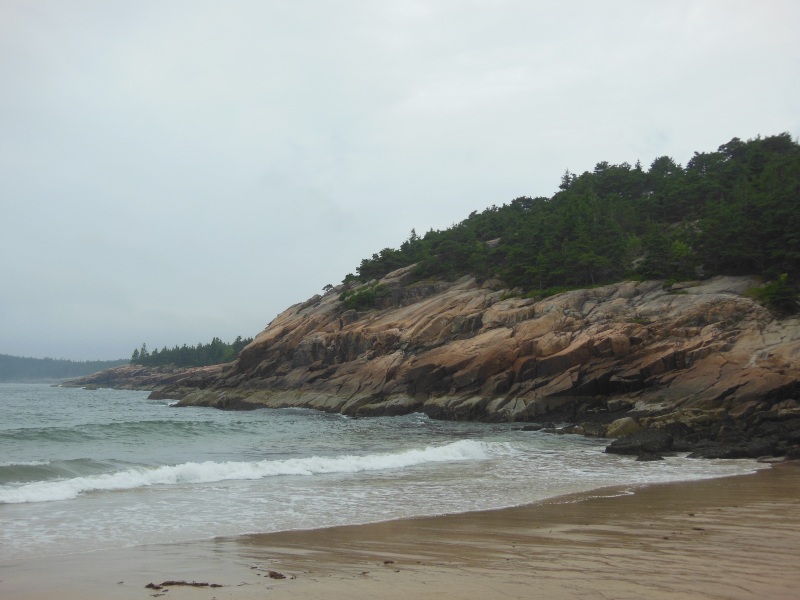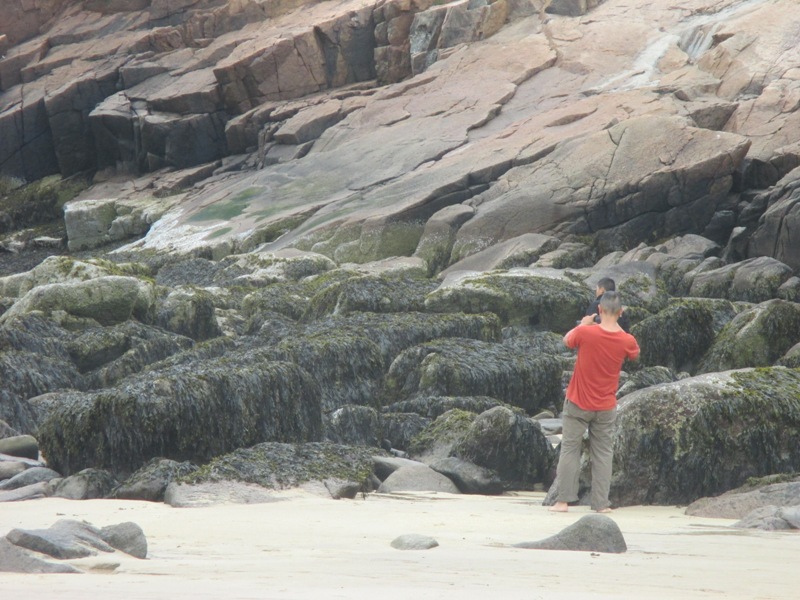 There was a park ranger who did an info session about the beach and the animals that live on or around it.
Right next to the beach was a mountain called The Beehive. And a fresh water pond was just over a sand dune.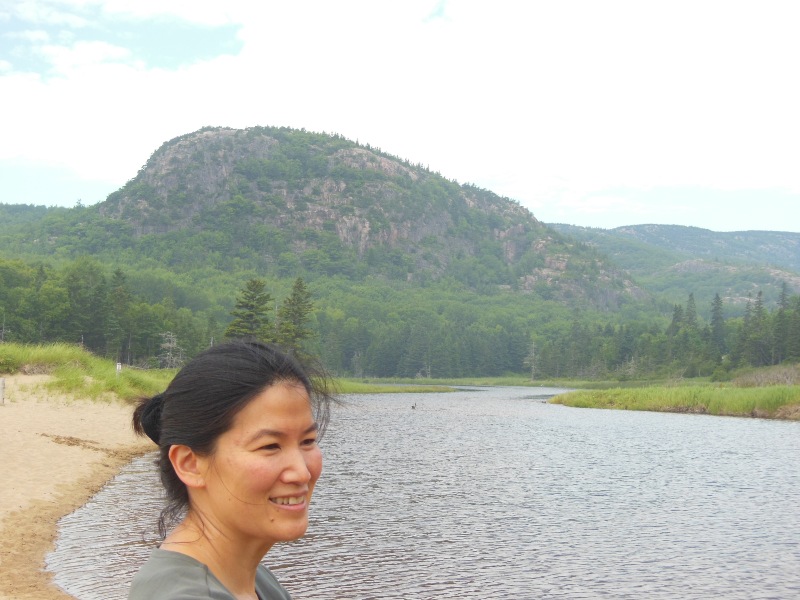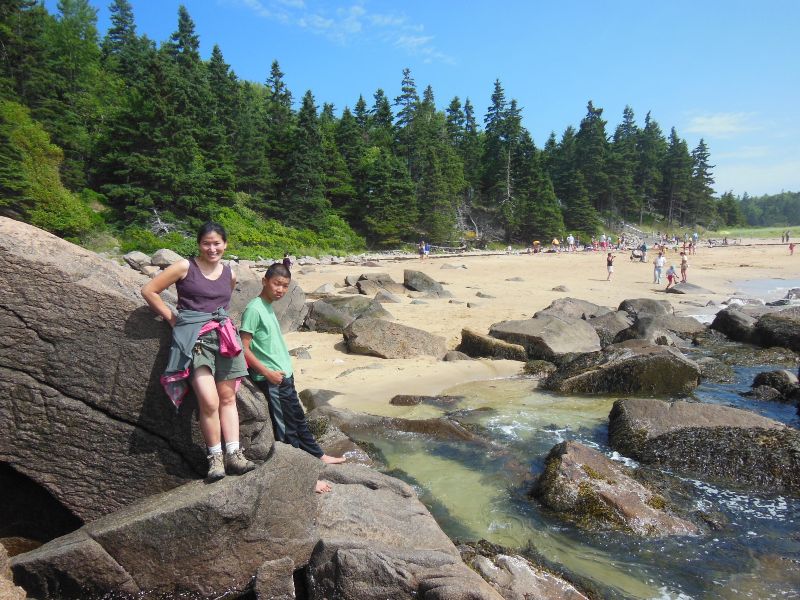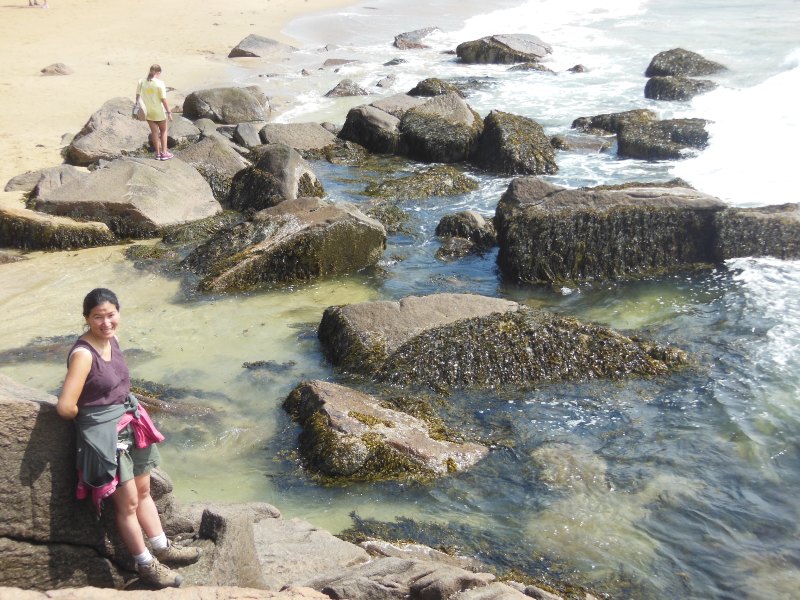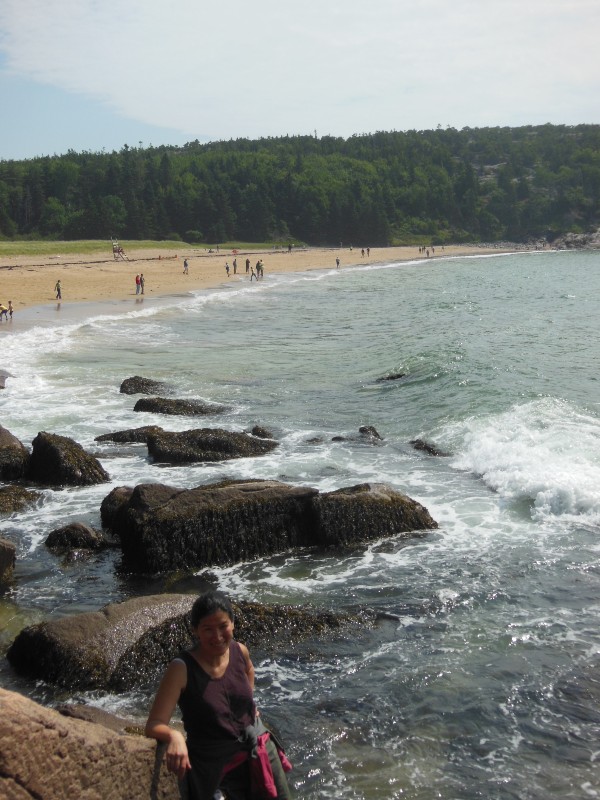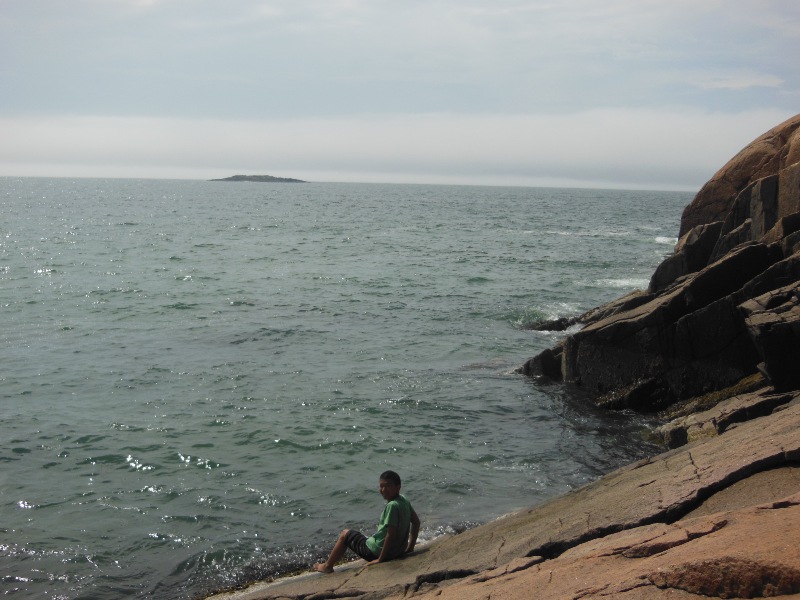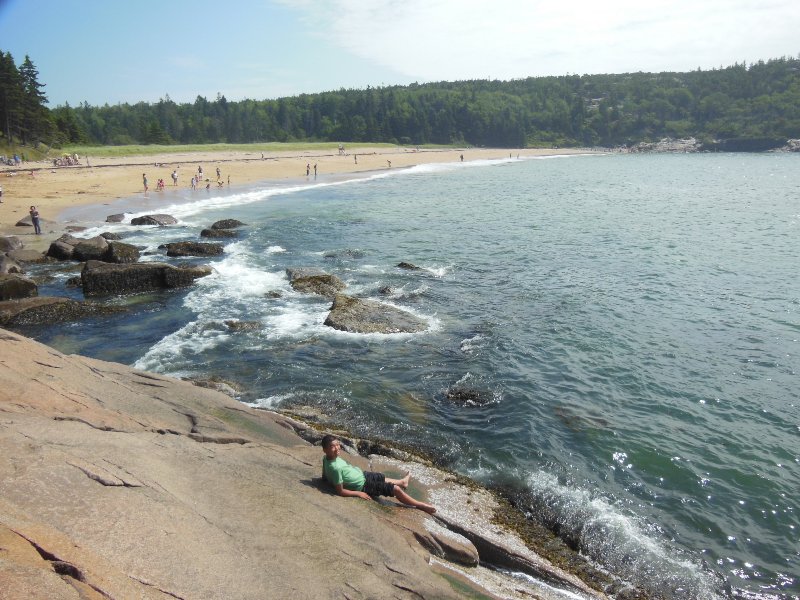 Another shot of The Beehive.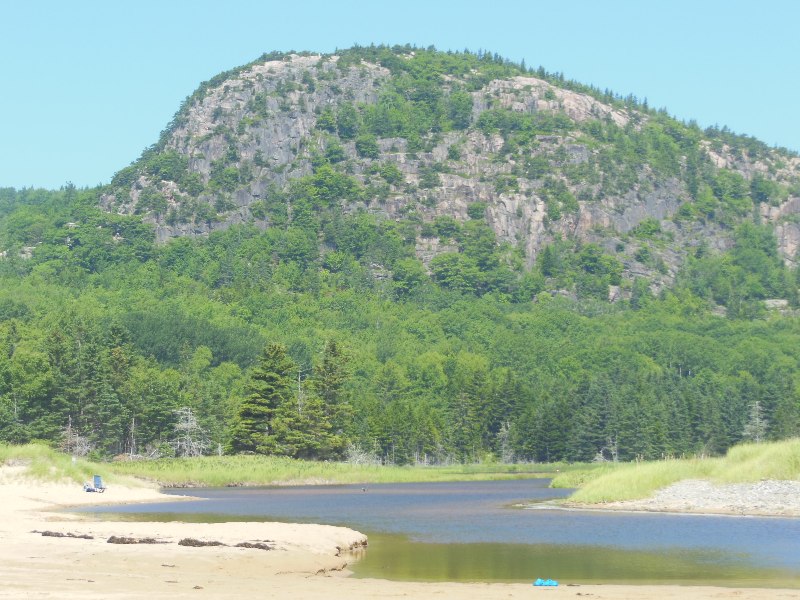 Joining Ashley and our family were the Armitage family (Ali and Tony, with their kids Maia, Sonja, and Sam) and Jim and Harriet's grandkids Teron and Tiffany.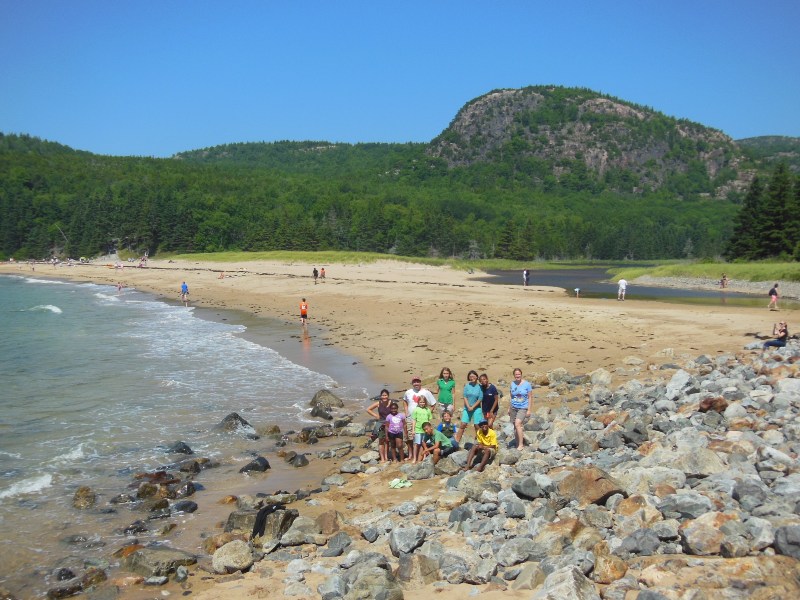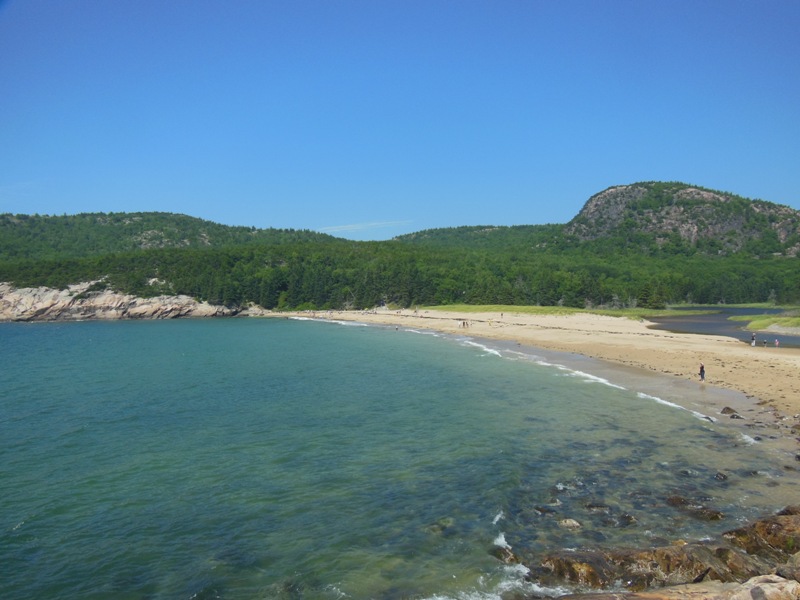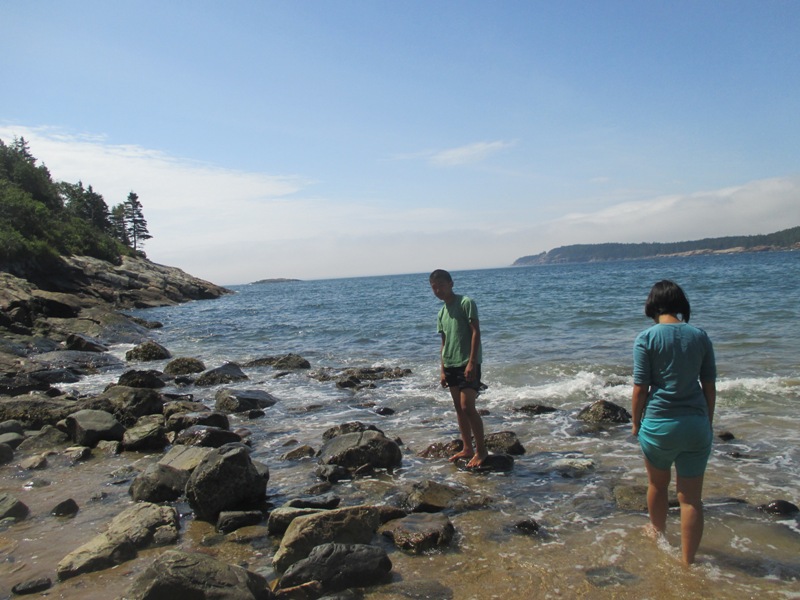 Then we took the kids to climb The Beehive, a short hike with very steep moments.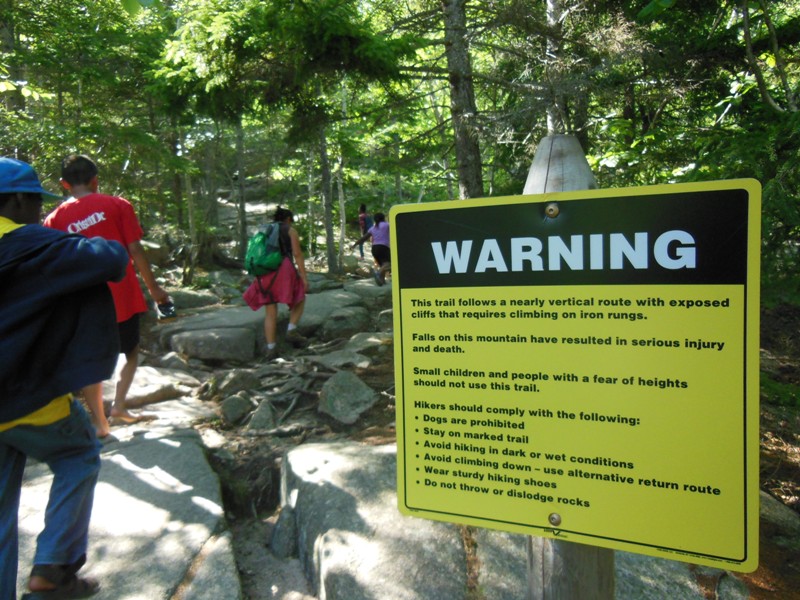 The view of Sand Beach was incredible.

Looking northward...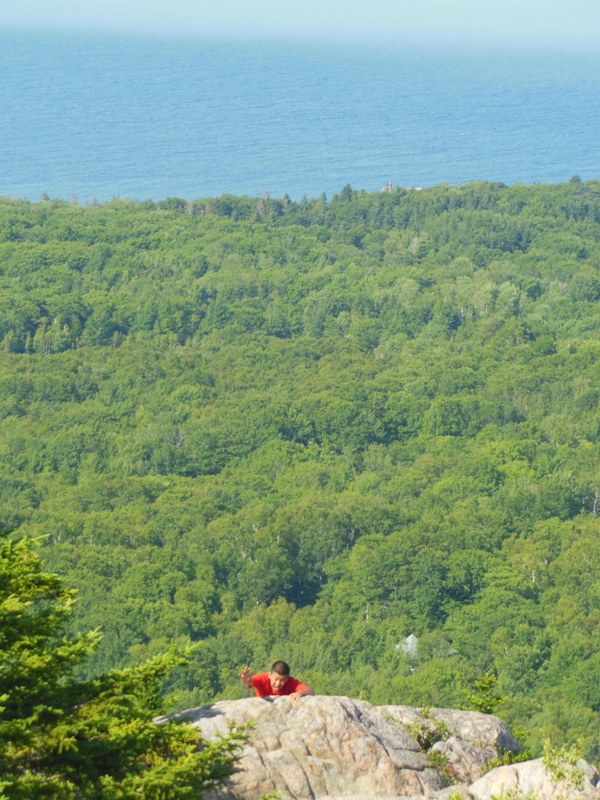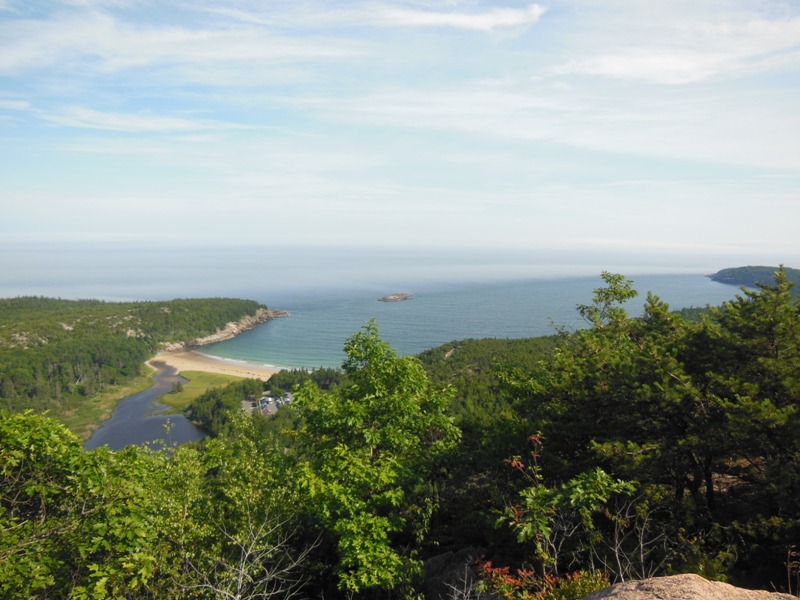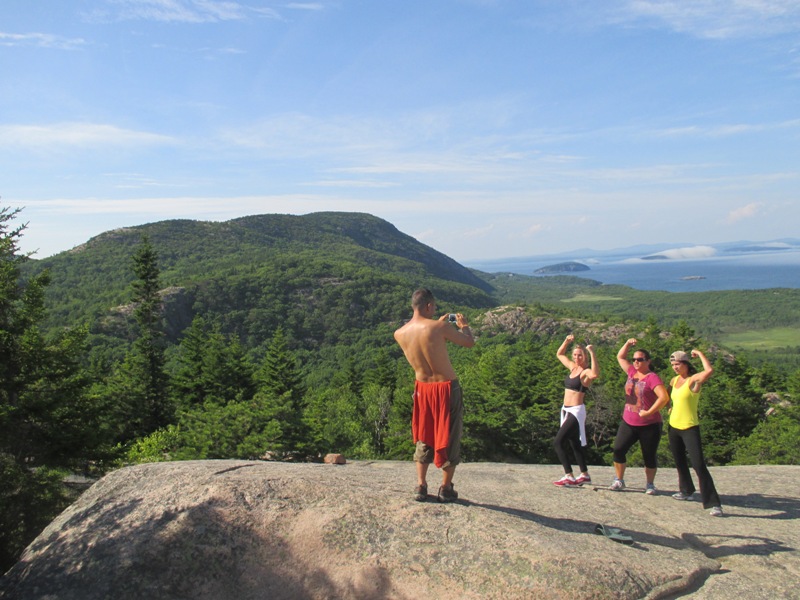 The fog was rolling in around Otter Point and Otter Cove, which are just south of Sand Beach.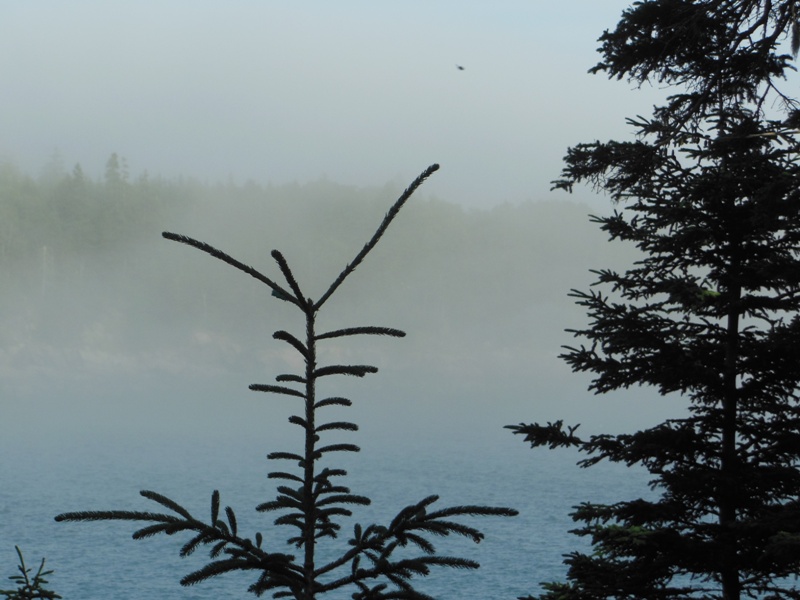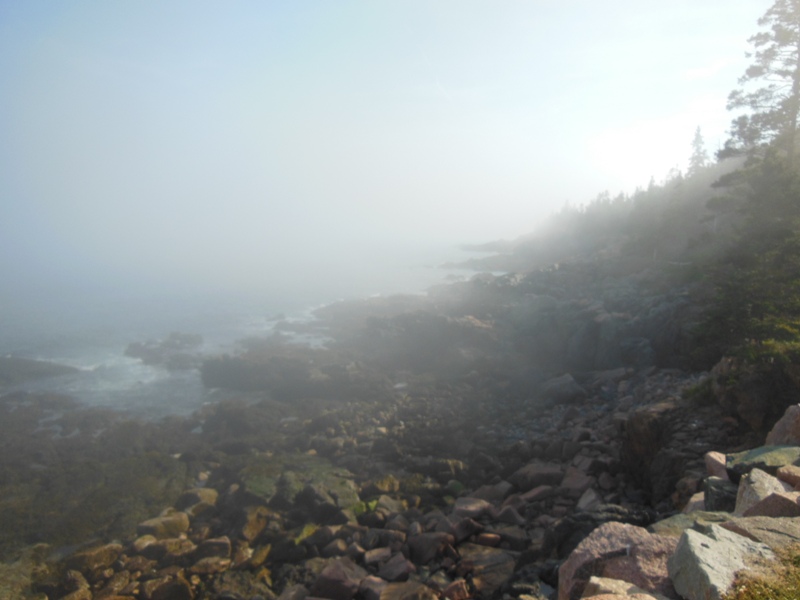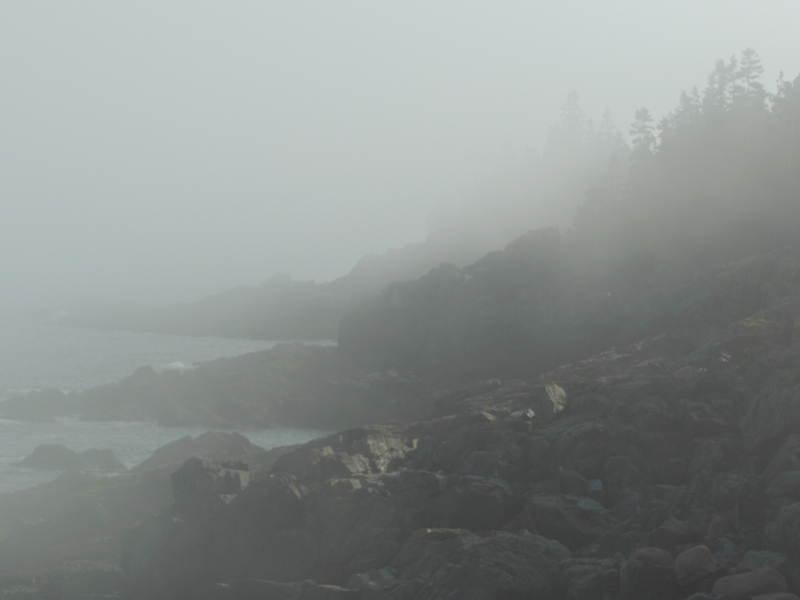 Back at camp, we set up a nice fire...
...and made delicious pork chops...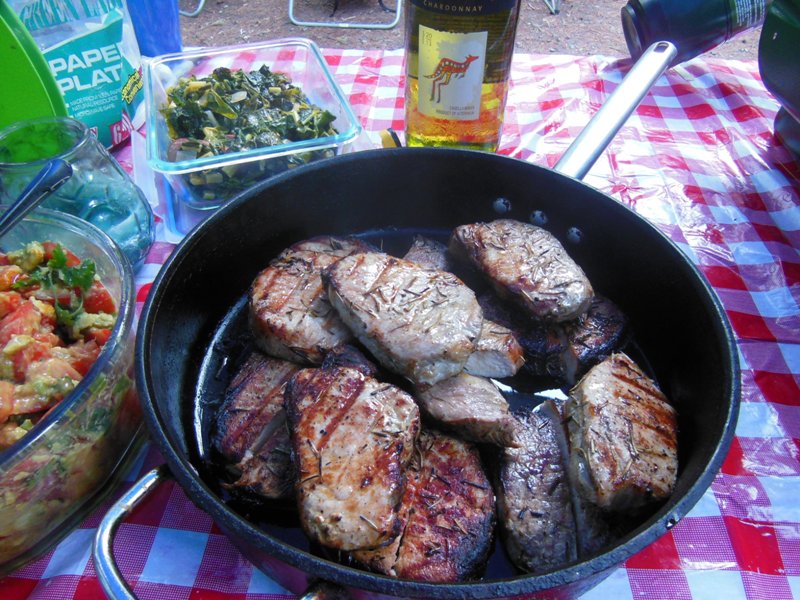 ...with fresh salsa and some kale with sausage. Mmm!