The Nagasawa Family Photos July, 2014
Acadia National Park
July 12: Portland, Maine: Lunch at Duckfat Restaurant
July 13: Eagle Lake, Cadillac Mountain
July 14: Sand Beach, Beehive Hiking Trail, Otter Cove
July 16: College of the Atlantic, Thunder Hole
July 17: Bar Island, Wonderland Tidepools, Sand Beach
July 18: Sunrise on Cadillac Mountain, breakfast, Jordan Pond, driving home
Eagle Lake has a nice gravel bike path around it.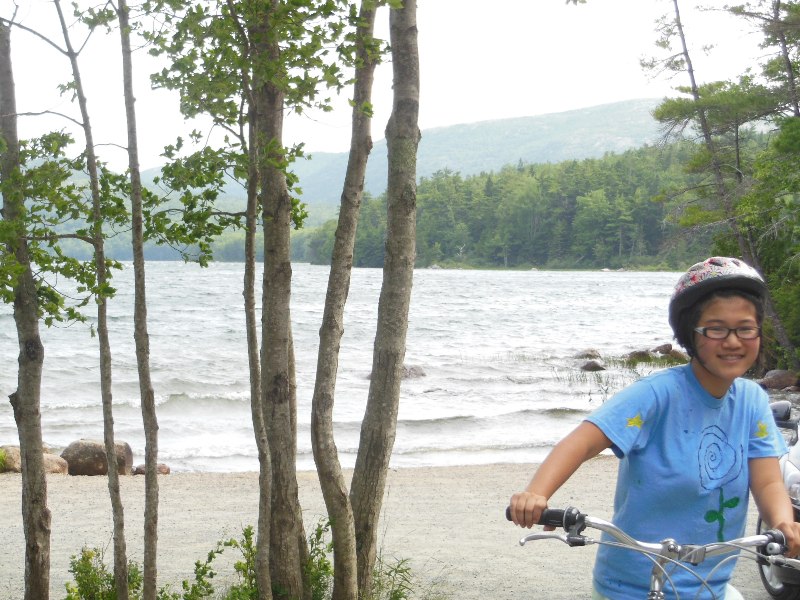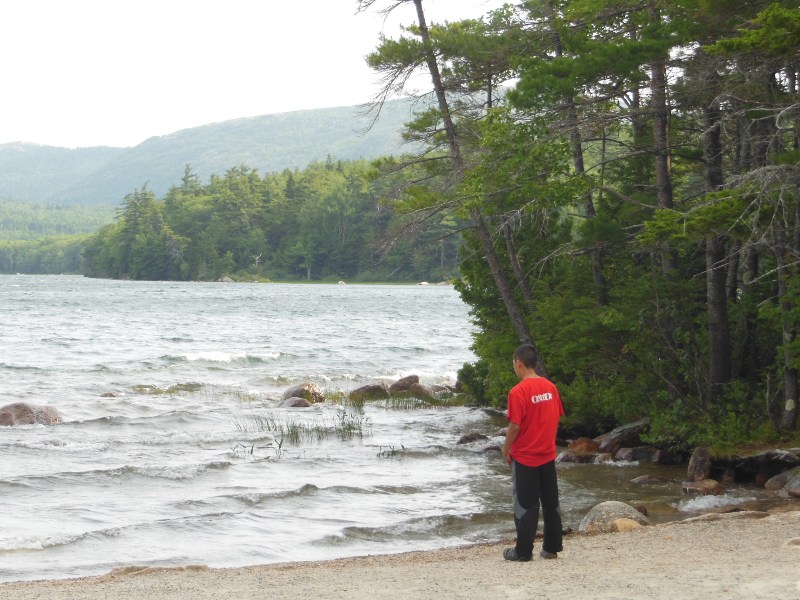 After working up a sweat with the bike ride, we went to Mt. Desert Island Ice-Cream, which has some unusual and delicious flavors!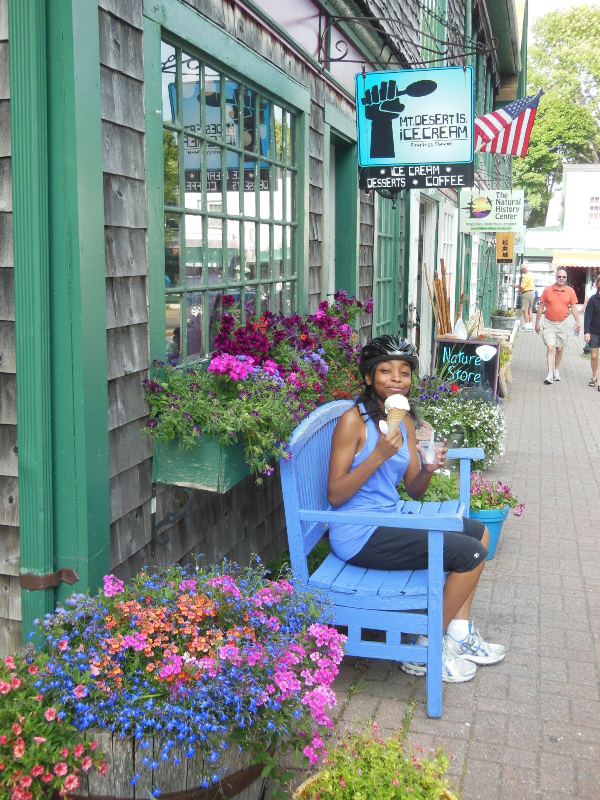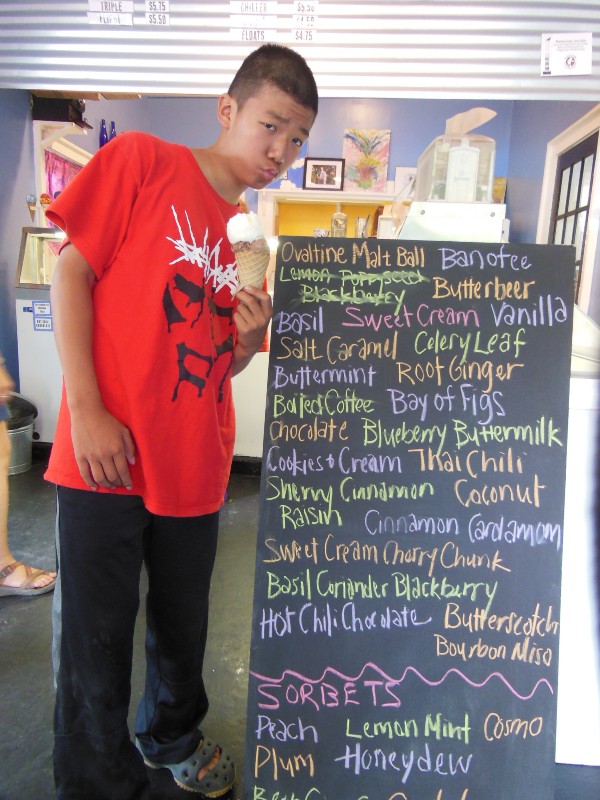 Then we drove around the coast back to camp.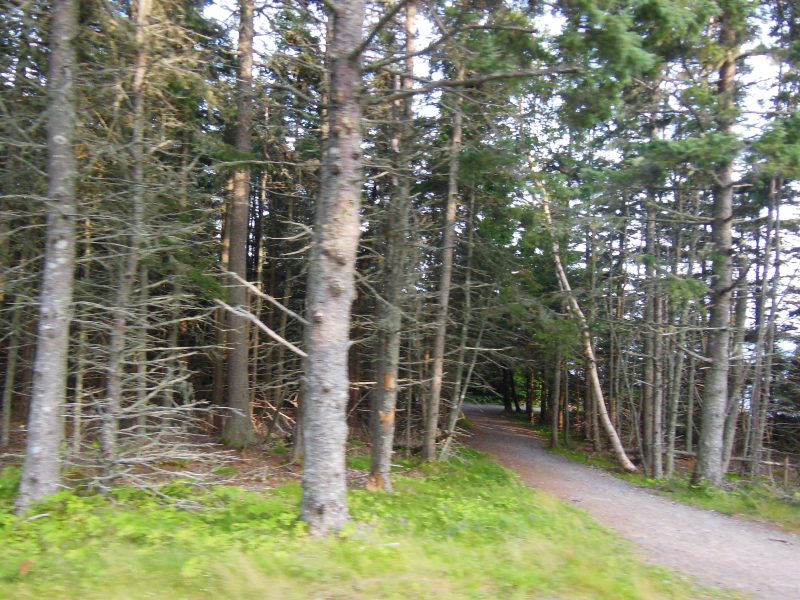 In the evening, we went to catch the sunset at the top of Cadillac Mountain. Unfortunately, some clouds were rolling in. It was super windy!
Notice how windy it was!
So windy it was hard to hold the camera still.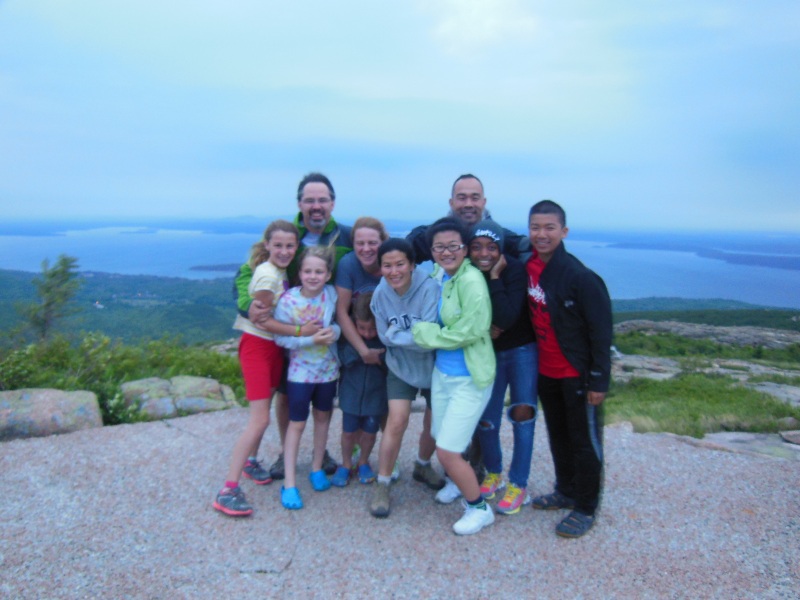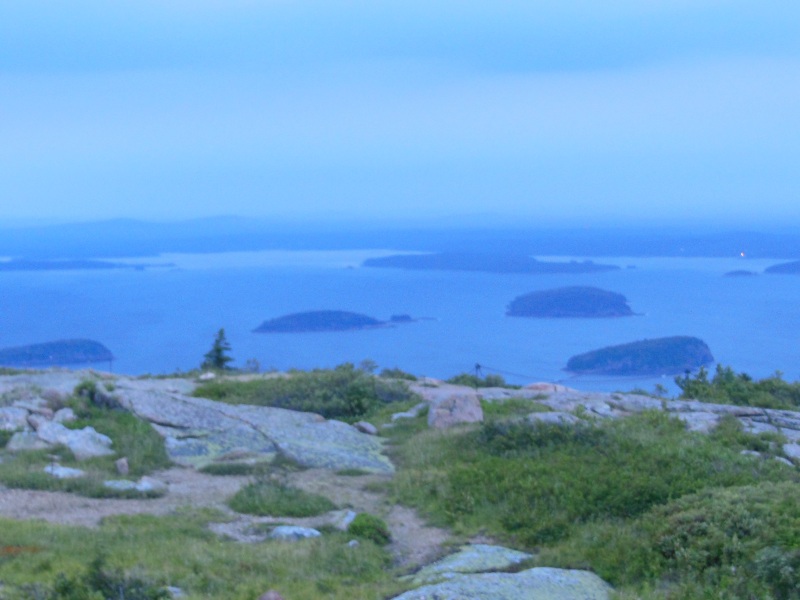 The girls could lean back into the wind and almost have the wind stop them from falling down.