The Nagasawa family trip to Niagara Falls and the Berkshires:
July 31st - August 4th, 2012
Main Page, Niagara Falls and the Berkshires trip July - August 2012
July 30-31
Niagara Falls
Aug 1
Berkshires: camp, biking
Aug 2
Berkshires: hiking, swimming
Aug 3
Berkshires: museum, musical
Aug 4
Berkshires: bridge of flowers
The Nagasawas took a trip to visit Grandpa and Grandma Wei in North Canton, Ohio. Driving back, we stopped off at Niagara Falls, NY and the Berkshire Mountains in western MA.
On August 3rd, the Nagasawas stopped at the Susan B. Anthony birthplace museum. This is the house that she was born in. She was born to a devout evangelical Quaker couple. They were an amazing family.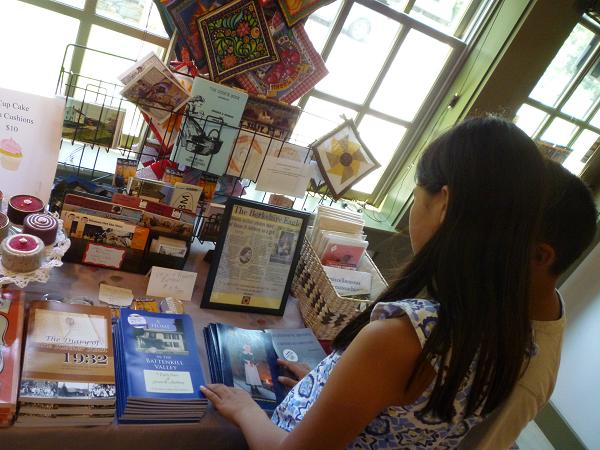 This is a small shop that Daniel Anthony, Susan's father, operated. One day, Daniel saw slavery first hand when another merchant brought two African slaves with him. Daniel decided that he would become an abolitionist. That legacy of activism was inherited by Susan B. Anthony.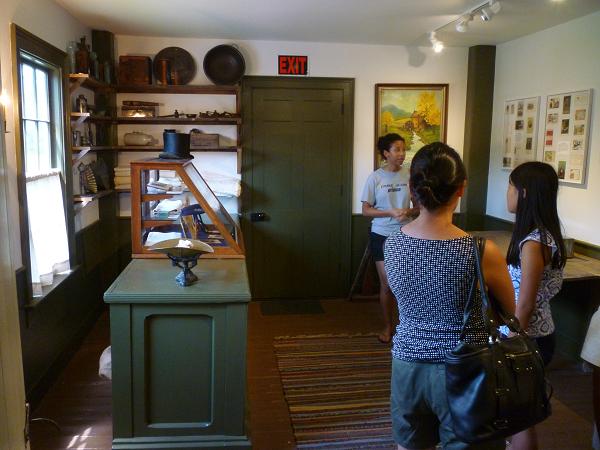 In women's rights
In abolition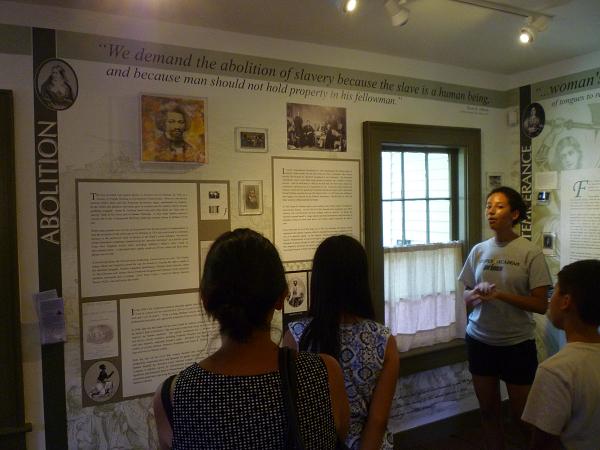 In opposing abortion, then called "restellism"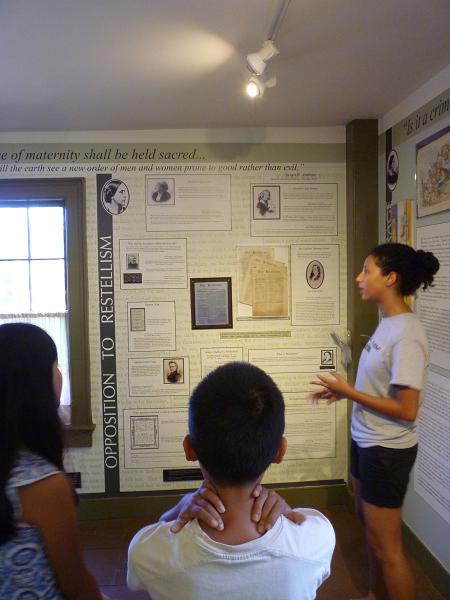 And opposing alcoholism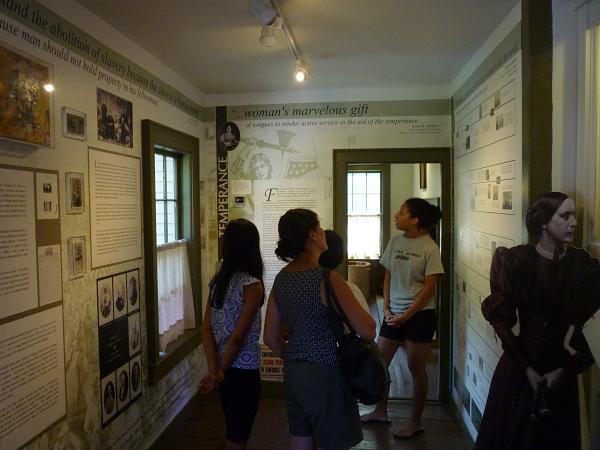 This shredded wheat company, before it was bought by Nabisco, was on the side of women's suffrage.
The kitchen of this Quaker family
Then we drove to Williams College. Ming had found a family fun night hosted by a drama company. They taught us how to be in a musical.
They taught us "Seize the Day" from the musical (and Disney movie) Newsies.
And dance moves to match while we sang!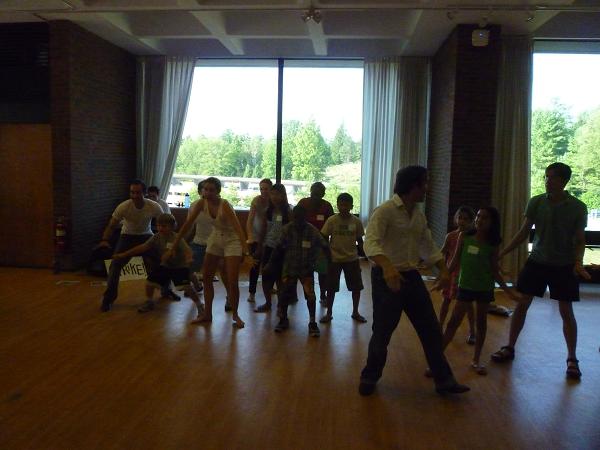 The closing, when the news boys go on a strike against the raising of the price of newspapers.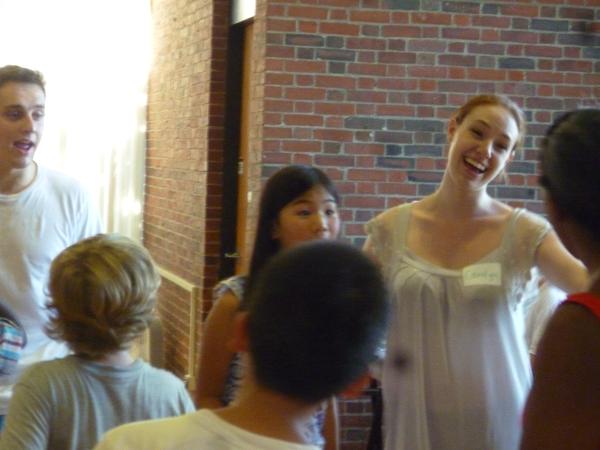 Then we walked a block over to The Purple Pub in Williamstown. The purple cow is the mascot of Williams College.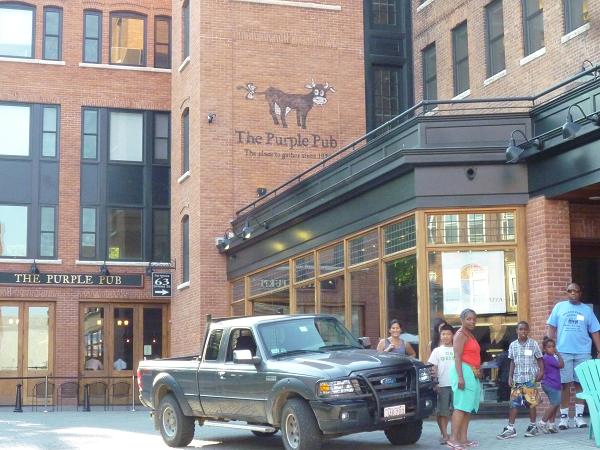 Harriet loves cows.
Laura and Grandpa Jim enjoying cold drinks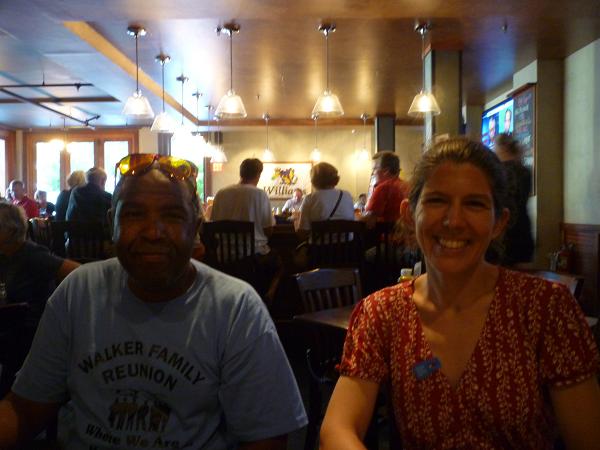 We sipped pear cider
Sunset on the drive back.