The Nagasawa family trip to Niagara Falls and the Berkshires:
July 31st - August 4th, 2012
Main Page, Niagara Falls and the Berkshires trip July - August 2012
July 30-31
Niagara Falls
Aug 1
Berkshires: camp, biking
Aug 2
Berkshires: hiking, swimming
Aug 3
Berkshires: museum, musical
Aug 4
Berkshires: bridge of flowers
The Nagasawas took a trip to visit Grandpa and Grandma Wei in North Canton, Ohio. Driving back, we stopped off at Niagara Falls, NY and the Berkshire Mountains in western MA.
We drove over to Mount Greylock and started up one of the paths of the Appalachian Trail as it wound its way through the area. Mount Greylock is the highest peak in Massachusetts. It is between 3900 and 4000 feet.
Ming walked with Tiffany.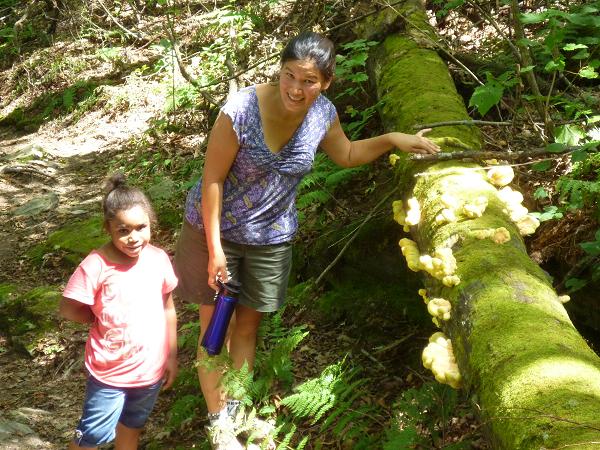 Tiffany was victorious in climbing the mountain.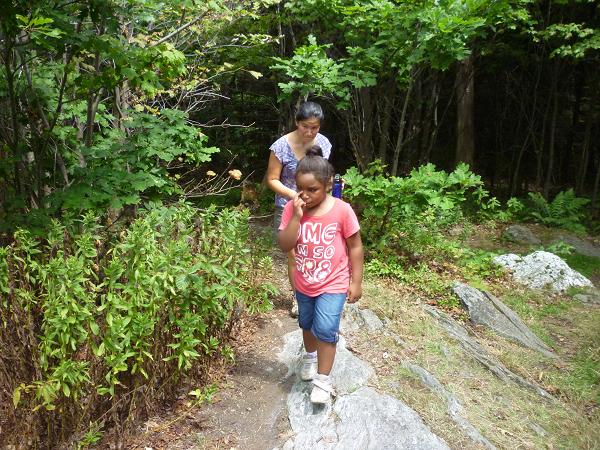 We were rewarded with a beautiful view, but realized that we didn't climb the actual Mount Greylock!
So we stopped to have lunch, and waited for Miss Harriet to pick us up in her car! We were too tired to climb the rest of the way - 3.3 miles.
This was the actual top of Mount Greylock.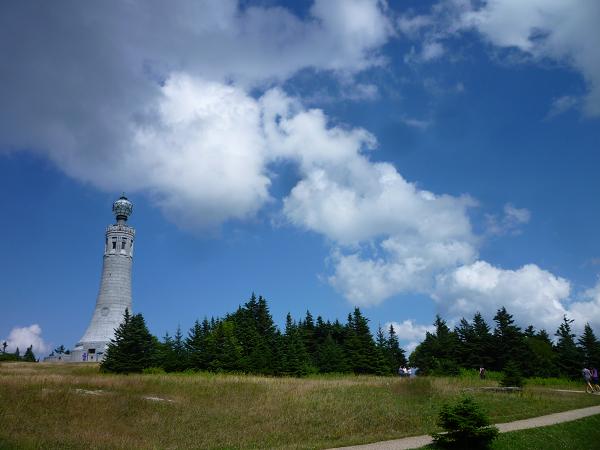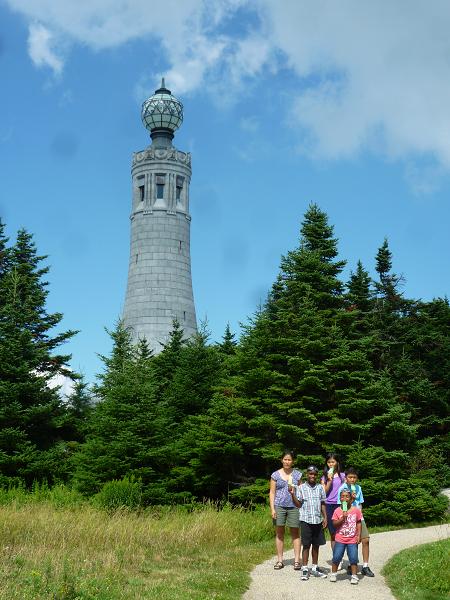 Then we went to Lake Onota to swim!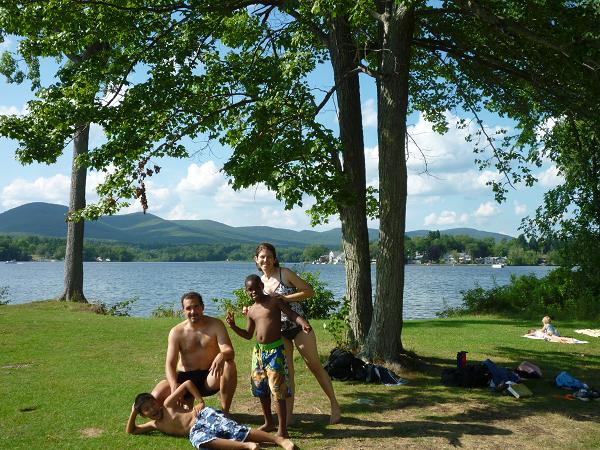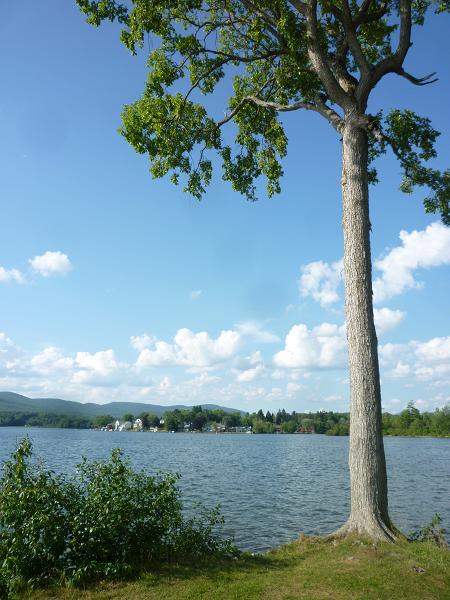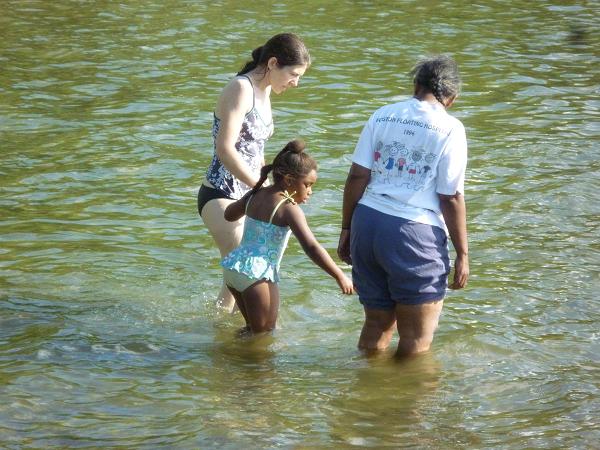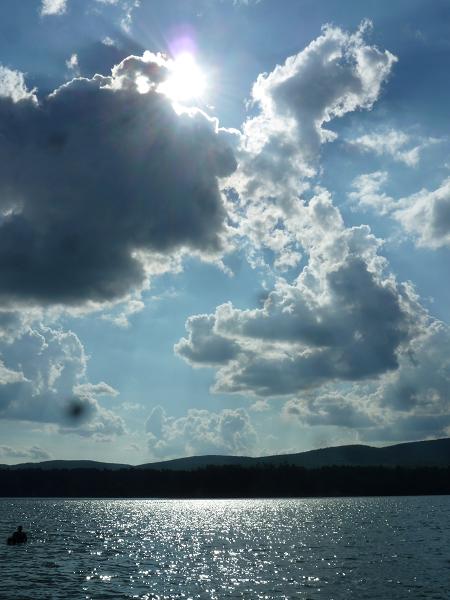 On our drive back, we stopped at a lookout point called 65 Mile View.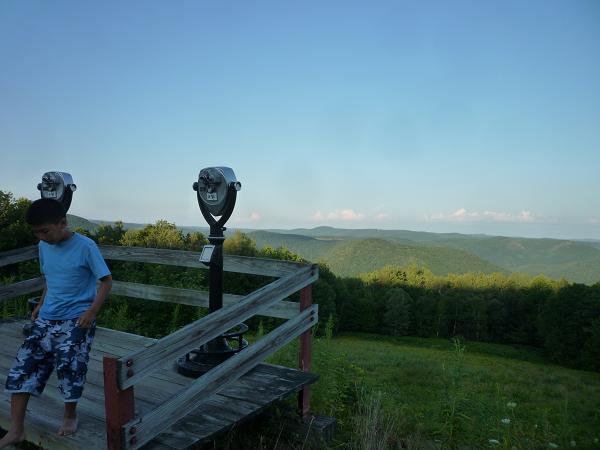 And back at camp, we made a gourmet meal.
Laura and the kids told fireside stories.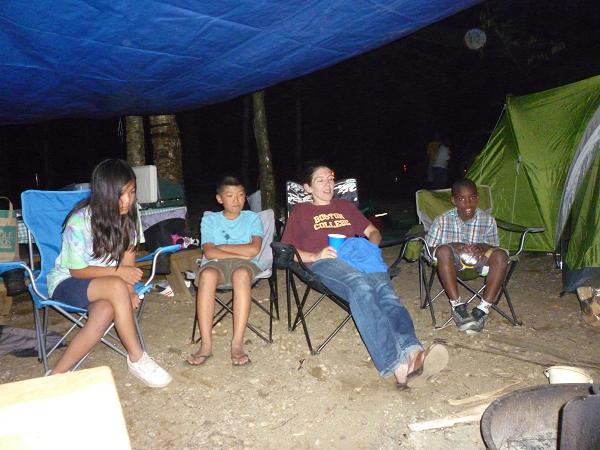 The river next to our campsite. 60 second exposure.