The Nagasawa Family Photos
June, 2014: Mako in Haiti and the Dominican Republic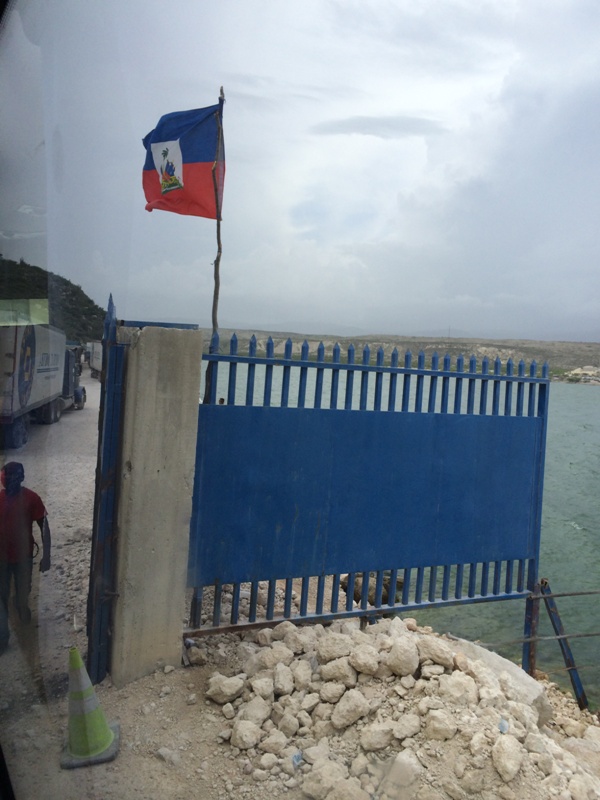 During the month of June, Mako went on a summer missions trip with InterVarsity-USA students, joining students from ADEE (Asociacion Dominicana de Estudiantes Evangelicos) in the DR.
My condensed trip summary to supporters and friends can be found here. Also, I wrote a poem about this trip, called "Sweat".
Tuesday, June 3rd
Above is a picture of a border checkpoint between the DR and Haiti. We drove by bus from Santo Domingo to Port-au-Prince on June 3rd. Then we met folks from Haiti Partners, who got us a smaller bus from Port-au-Prince to Darbonne, in Leogane, one hour west of the capital. Leogane was basically the epicenter of the January 2010 earthquake. On this bus, Haiti Partners staff Jonathan Chan struck in our hearts the fear of the mosquito-borne chikungunya virus.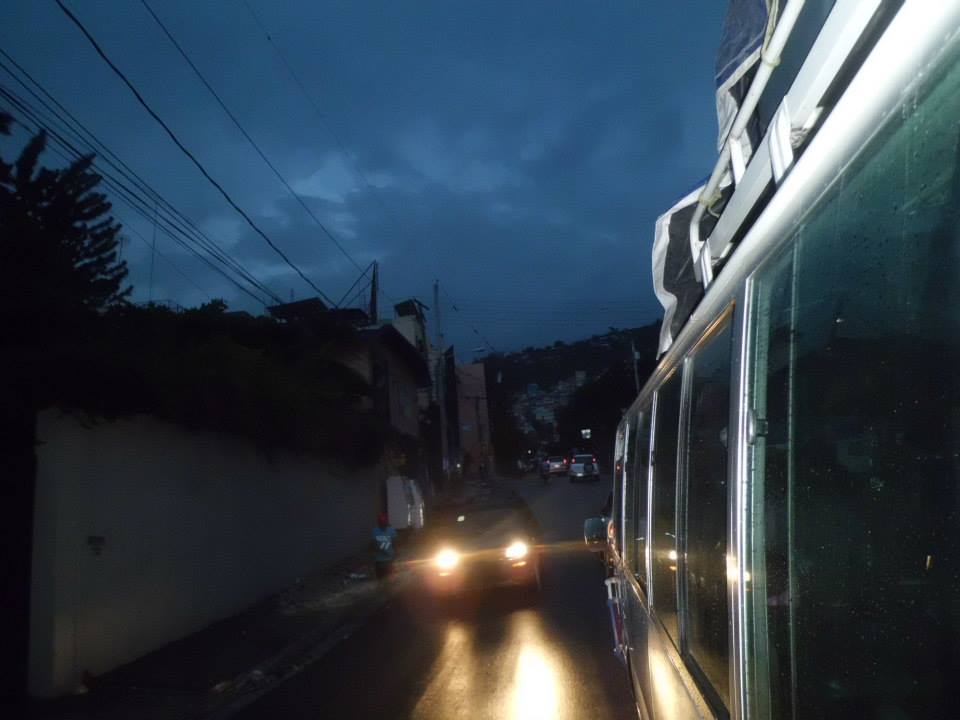 Delicious Haitian food!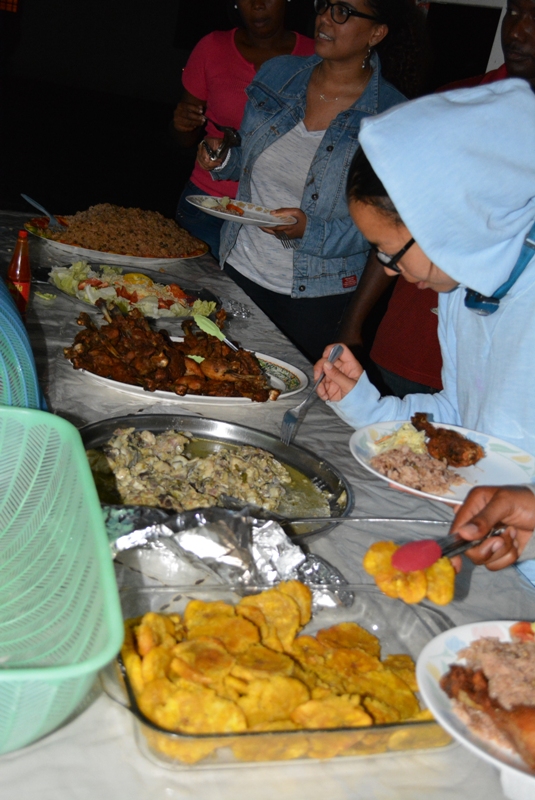 Notice how warmly dressed our team is? The night was fairly warm, and most of us were sweating. But we were deathly afraid of the chikungunya virus!
Wednesday, June 4th
Our team started with Scripture study and lesson planning.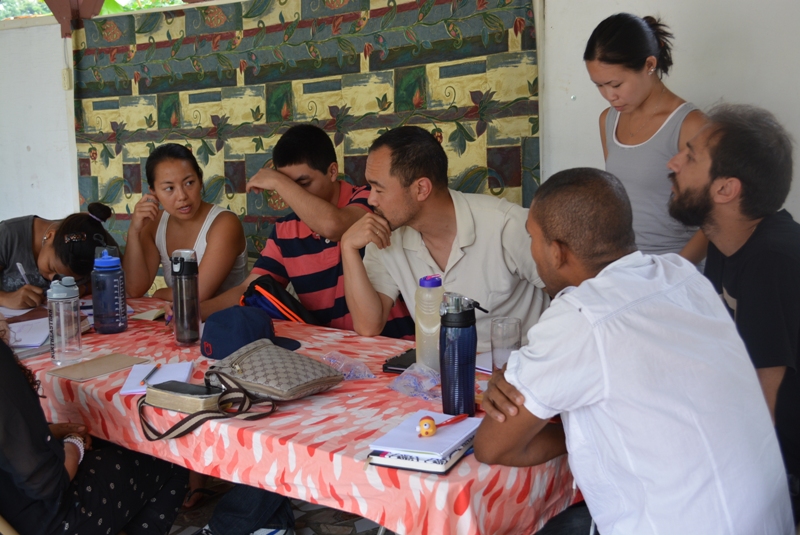 This school is called Institution Mixte Nao Community School (IMN), founded in 2002. Kindergarten through 6th grade, 13 teachers, 7 administrators, 2 custodians, 224 students. It functions in Haitian Creole. Haiti Partners partnered with IMN in January 2010, soon after the earthquake irreparably damaged the school. With help from generous donors, IMN was able to provide emergency assistance to its staff and students, build three new buildings, cover staff salaries and reopen the school only two months after the earthquake.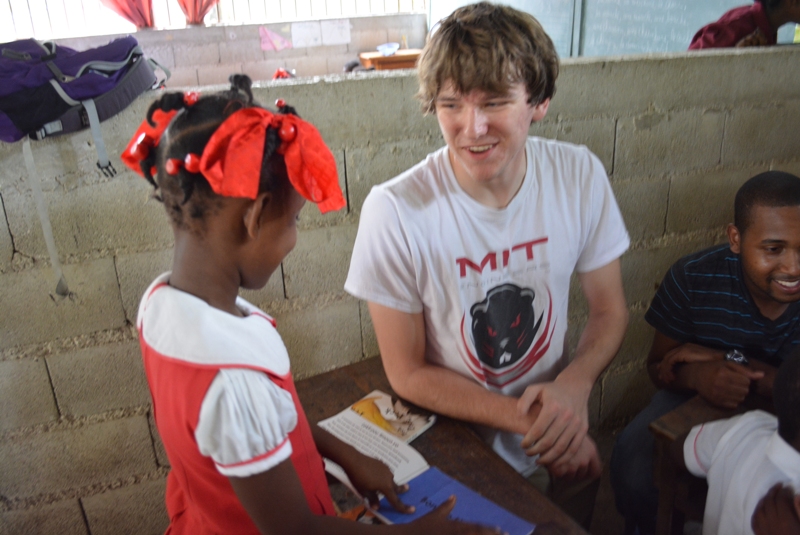 Haitian food. Amazing.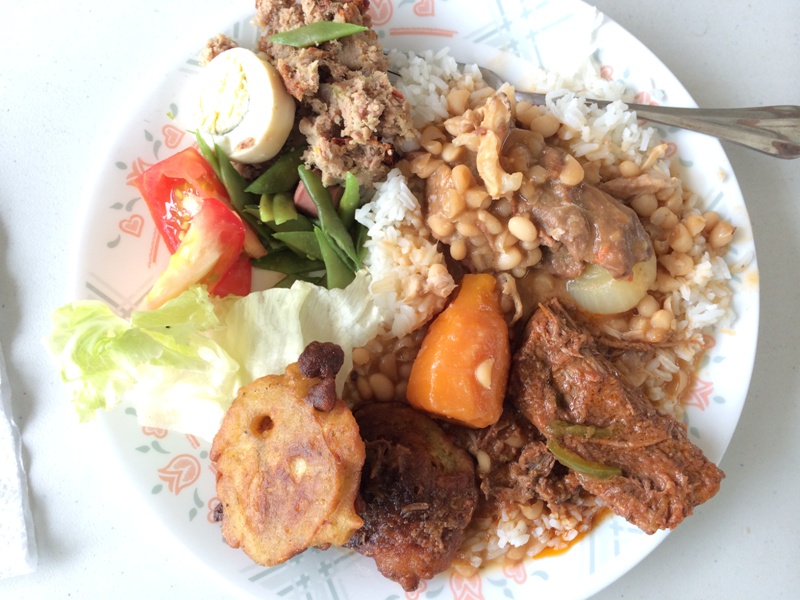 Haiti Partners helps to start social businesses to financially support the schools in the community. This way, local Haitian communities can support the education that their children receive. In Leogane, Haiti Partners helped start this chicken farm.
Haiti Partners also assists with community development and organization, especially conflict resolution. In this picture is a community meeting. This community has about 400 families. The houses were built by WorldVision after the January 2010 earthquake. But WorldVision had to stop relocating people to this area when conflict emerged within the community. Haiti Partners and some Christian leaders stepped in to set up meetings and processes to do grassroots peace-building here.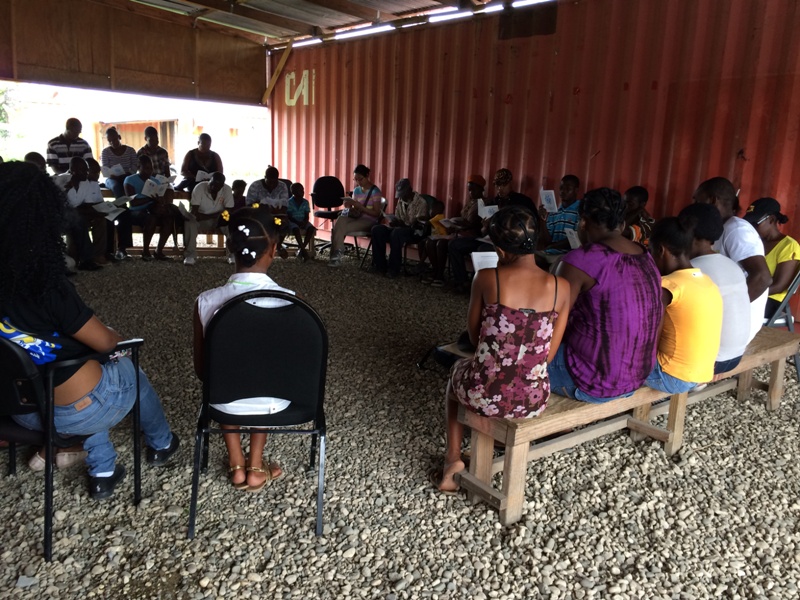 This is our team walking to another school, called Anonsiyasyon.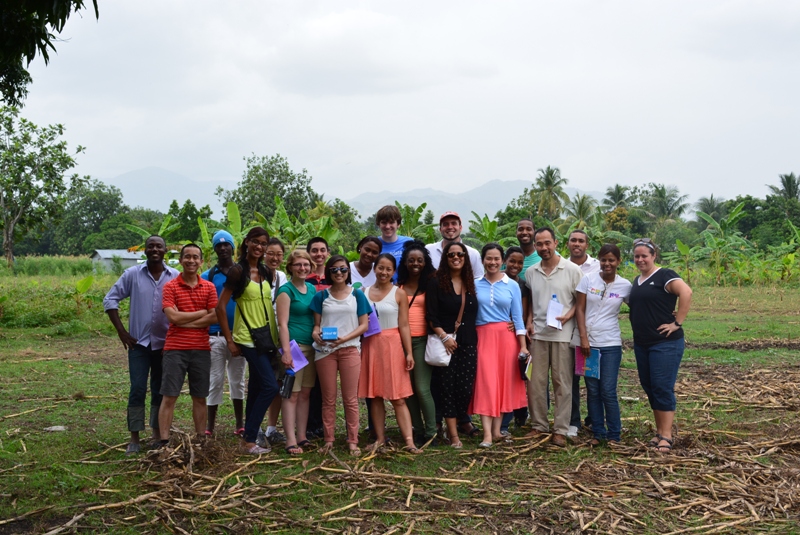 Anonsiyasyon Community School was founded in 1996. Its vision is to permit underprivileged students from the community – especially those in child servitude (restavčk) – to learn to read and write, and to find a quality education which will allow them to develop their skills and talents. Preschool through 6th grade; 6 teachers; 4 staff; 1 volunteer; 135 students.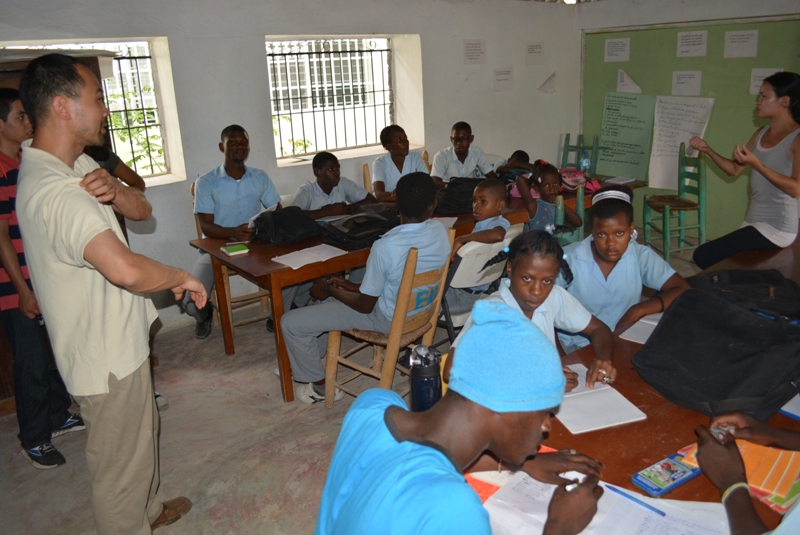 'Restavec' is a French term that means 'staying with.' In Haiti, restavecs are children who can sometimes be considered enslaved. Poor families in the countryside hope to give their children opportunities in the capital city, Port-au-Prince, so they give unofficial 'custody' of their children to 'stay with' families in the city. These children are generally neglected or abused in some way. One autobiography by Jean-Robert Cadet illustrates the potential and often actual dangers of this practice. Estimates vary but this is a widespread problem. When we taught English and Spanish at this particular elementary school, we noticed that the students were sometimes over 18 years old – an indication that being a restavec means that one is, at the very least, not given the same opportunity for education that biological children are given.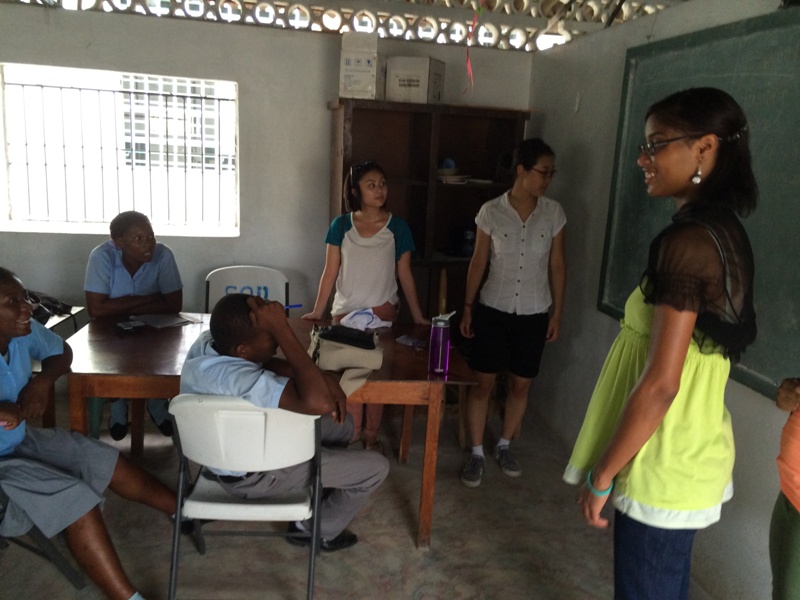 Thursday, June 5th
This school is right next to the ministry guest house where we stayed. It is called the Henri Christophe, named for one of Haiti's Revolutionary founders. 1st through 6th grade; 10 teachers; 6 staff; 2 volunteers; 188 students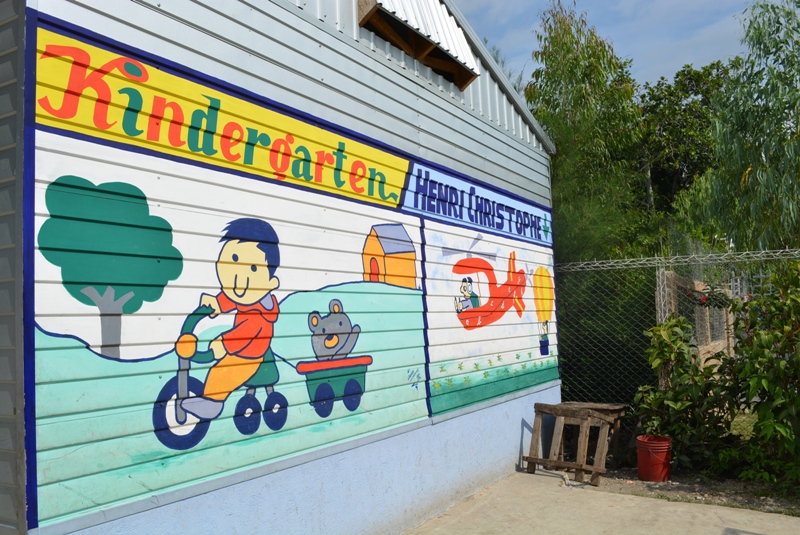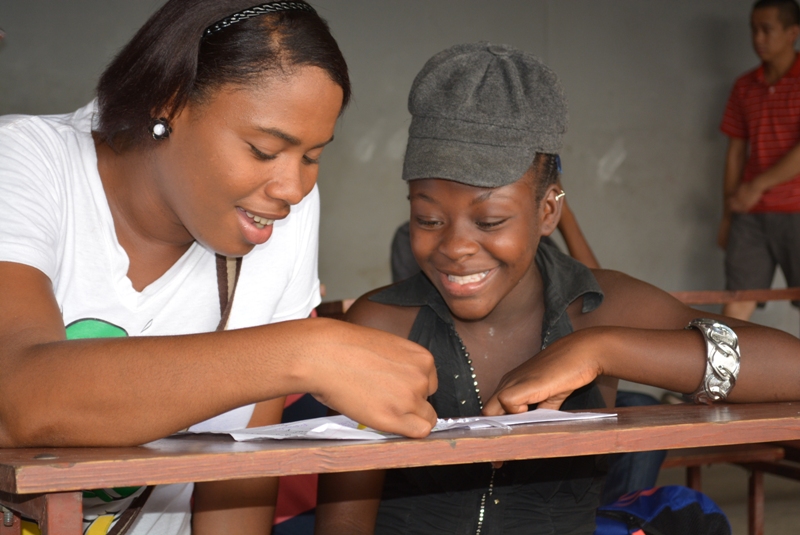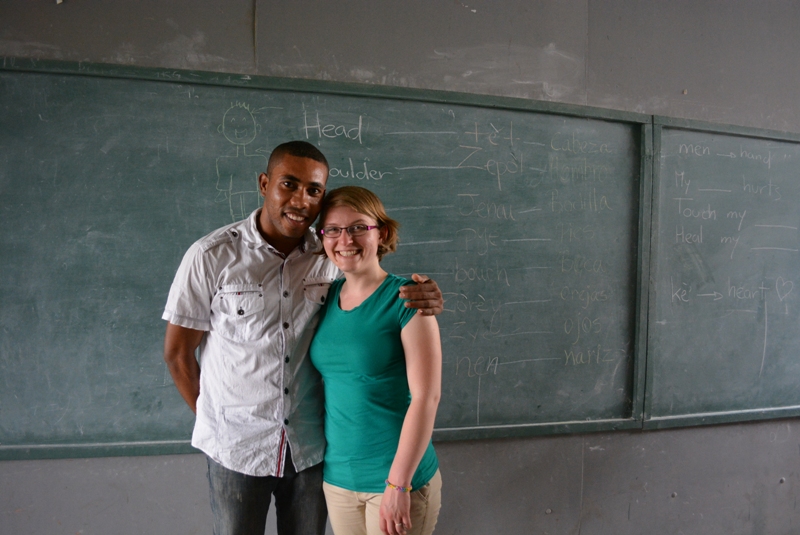 Passing by a well on the way back from Anonsiyasyon school in the evening.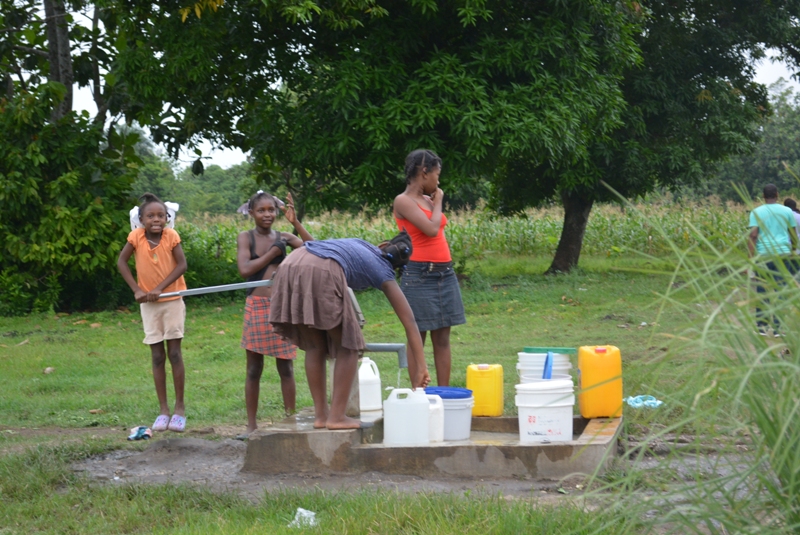 Most rice eaten in Haiti comes from the U.S., not from Haitian farmers. The U.S. Farm Bill lumps together food stamps with lopsided agribusiness subsidies to stabilize our food prices and oversupply our markets. So a subsidized 55 lb. bag of rice from the U.S. costs about half the price of a Haitian bag of rice. This drives Haitian farmers out of business and they have repeatedly called for the U.S. to stop this practice even after the earthquake, when they asked for cash to buy local food and support local farmers instead. Many migrate to the Dominican Republic or to Haiti's capital, Port-au-Prince, looking for work but finding mostly poverty. This migration has caused tension in the D.R.
I challenged the U.S. students to do something about this when we returned to the States (since internationally, this contributes to hunger in other poor countries). Our teammate Henrico, who is Haitian studying in the D.R., expressed his thanks that we were talking about this issue. He also really appreciated our decision to work with Haiti Partners, a Christian organization engaging with Haiti's challenges in a non-paternalistic and very admirable way. I cannot understate how important it was to me, as a co-director and co-planner of this project, to have a brilliant, sincere Haitian Christian like Henrico enjoy the trip, not only relationally but intellectually. It also reminds me that true reconciliation involves doing social justice on behalf of the oppressed.
Friday, June 6th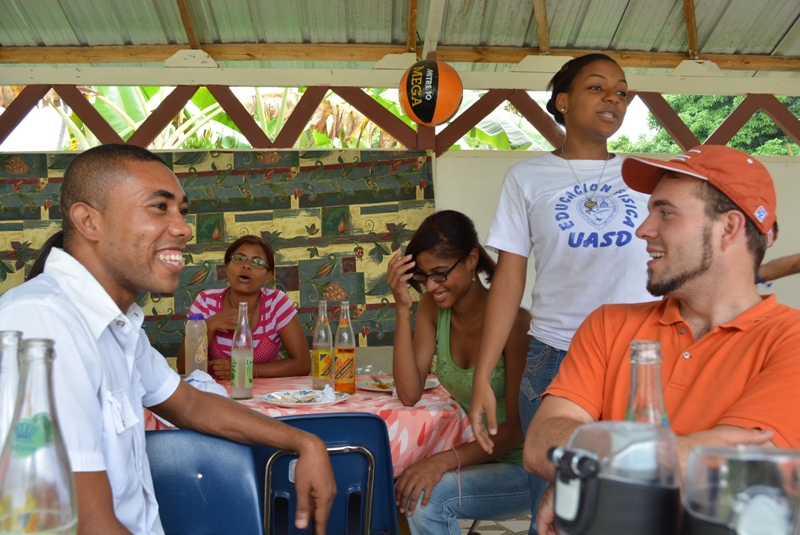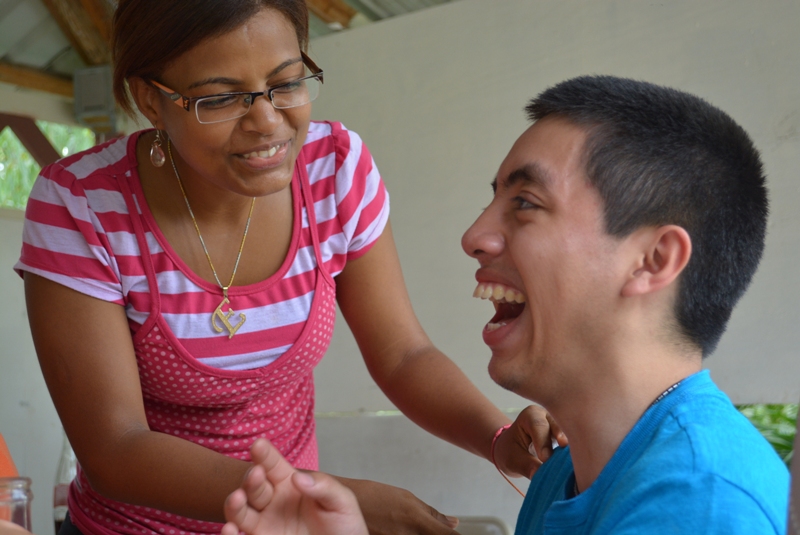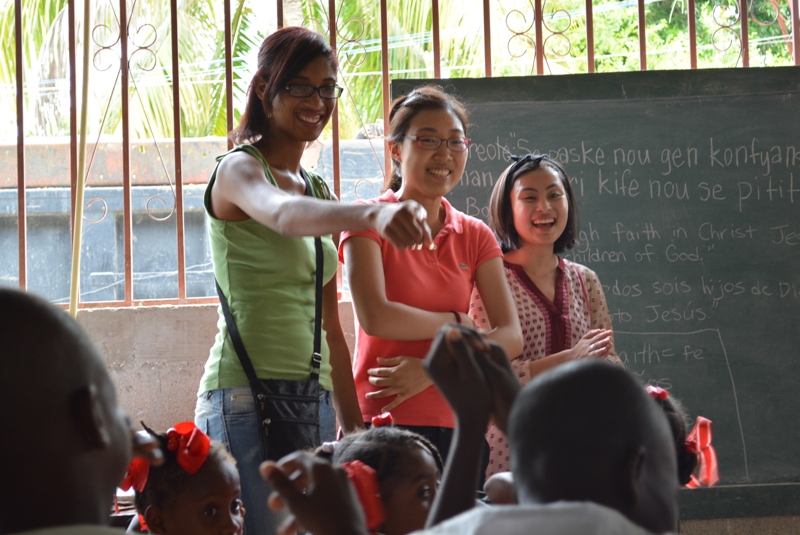 A vodou shrine, with interesting art work.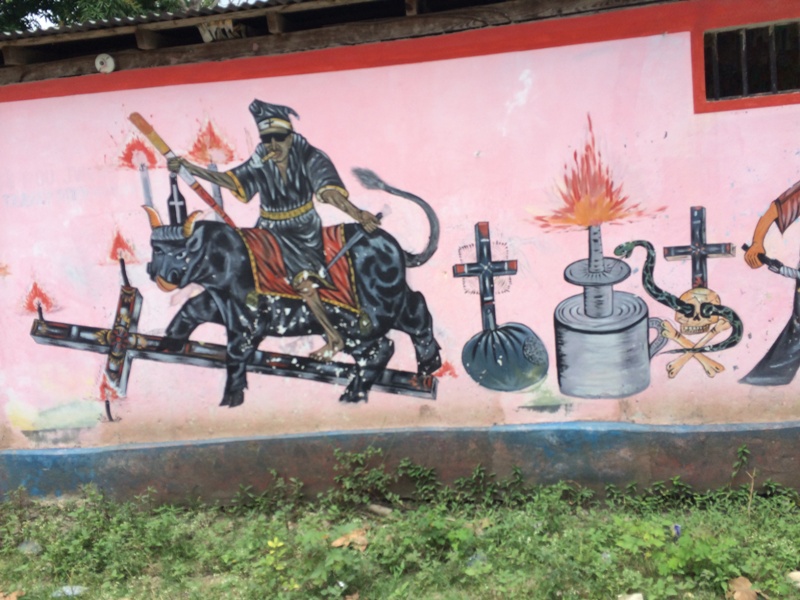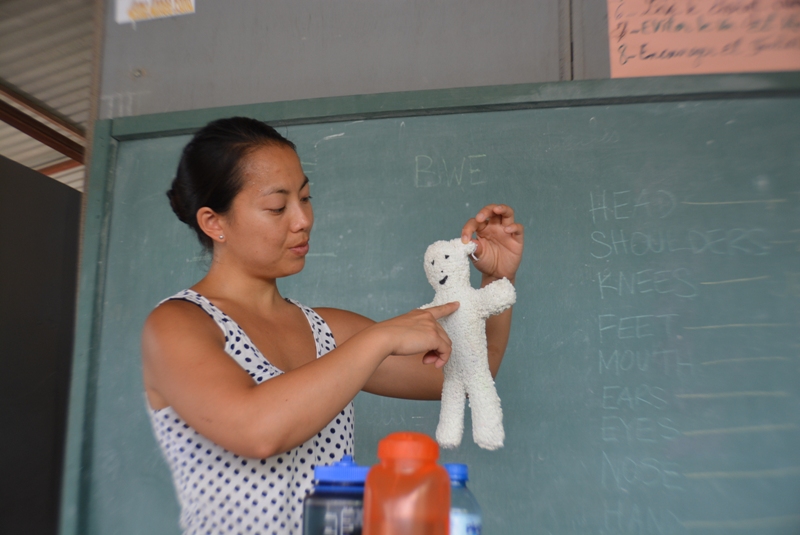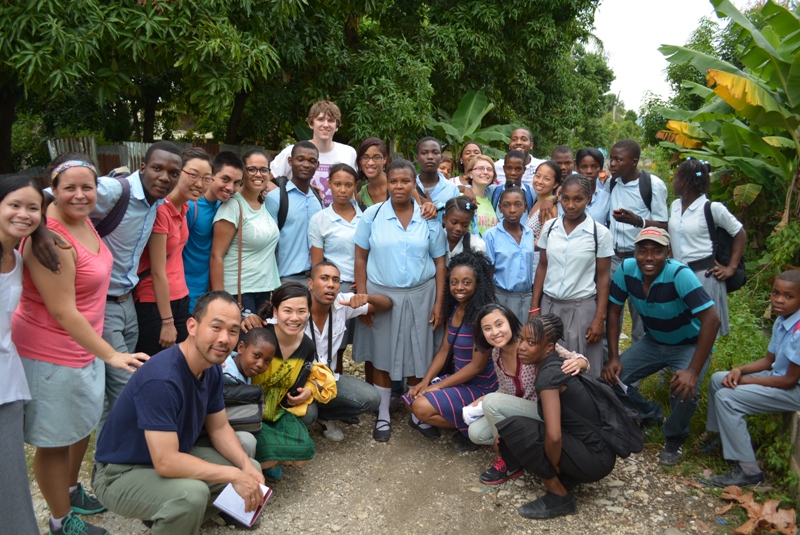 Watermelon punch!
Saturday, June 7th
We took a hike through very lush areas to a small mountain from which we could see miles around
A vodou shrine.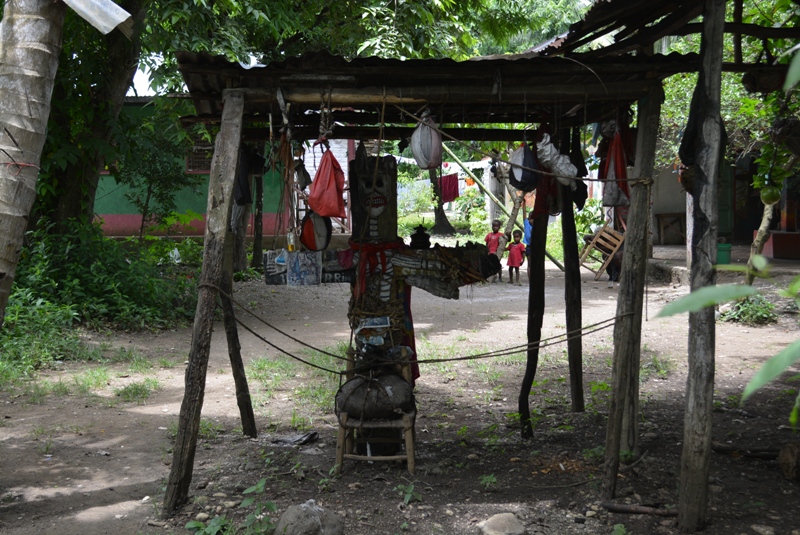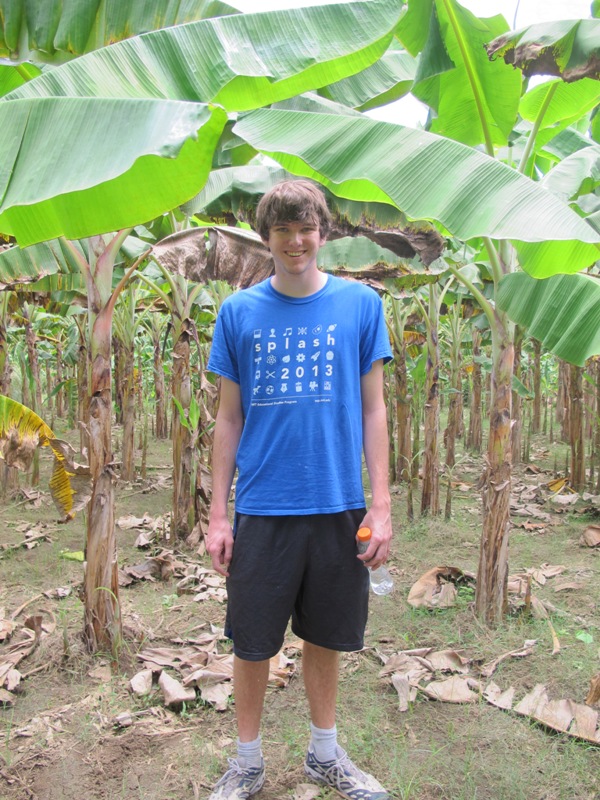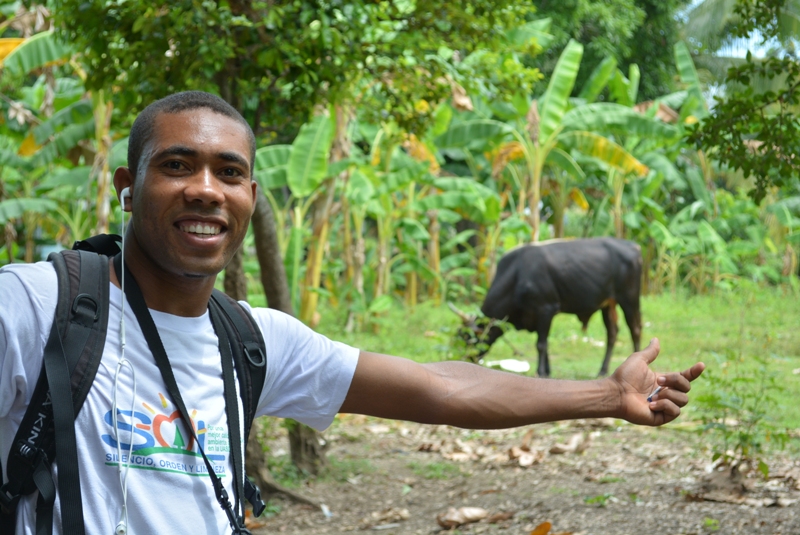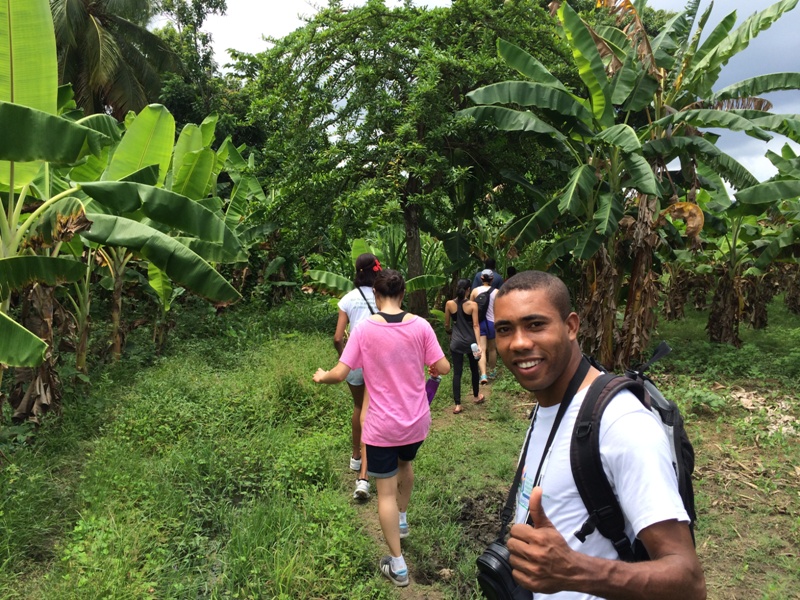 We encountered these men sawing wood. Very clever, and hard working.
We couldn't really pull this off. Oh well.
The students from ADEE (Asociacion Dominicana de Estudiantes Evangelicos), plus Laura Abrams, IV staff working at La UASD as part of IV Link.
The whole team plus Jonathan Chan and Benaja Antoine from Haiti Partners.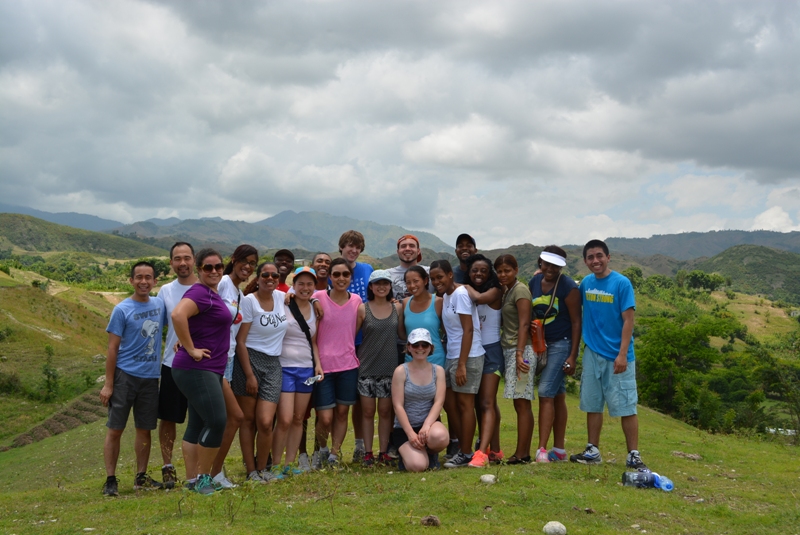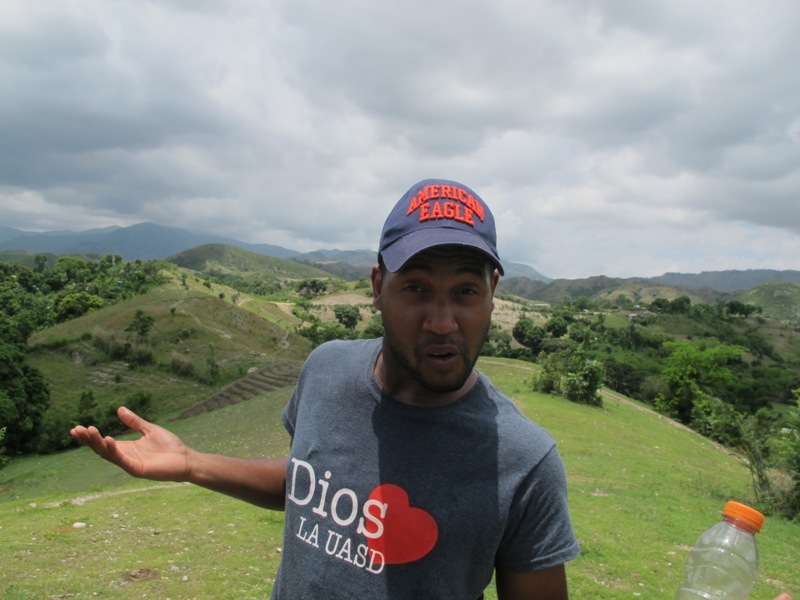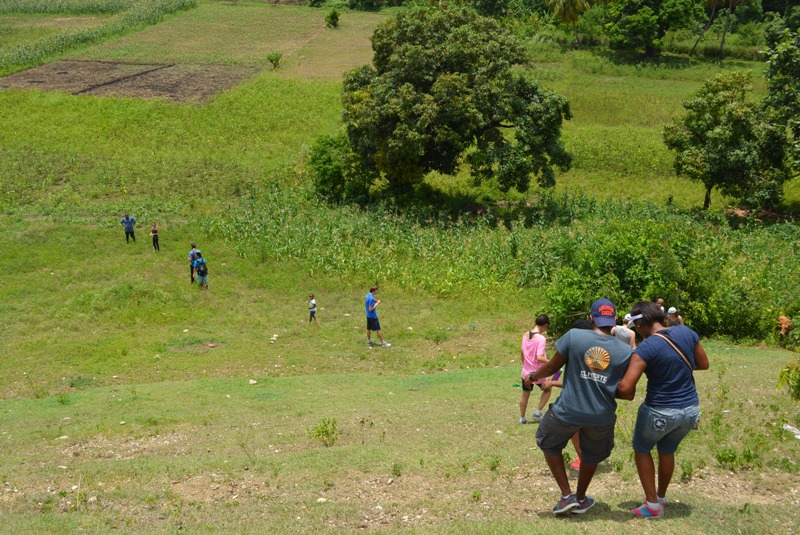 Isabel enjoying mango on a the sweaty hike down the mountain.
Sunday, June 8th
I got ready for the day and put my shoes on. I felt like my sock was bunched up at the toe. But I was wearing sports socks and was sure that I had not left my sock bunched up. I took out my foot and out came this tarantula!!! Ahhh!!!
This is our energetic, devoted, and outrageously funny team. We are getting ready to attend a worship service at a Haitian Pentecostal church, along with new friends from Haiti Partners. Charles just put ice down Kaitlin's back.
Worshiping in a Haitian Pentecostal church. Laura and I introduced our team...
and then we were invited to sing a couple of songs!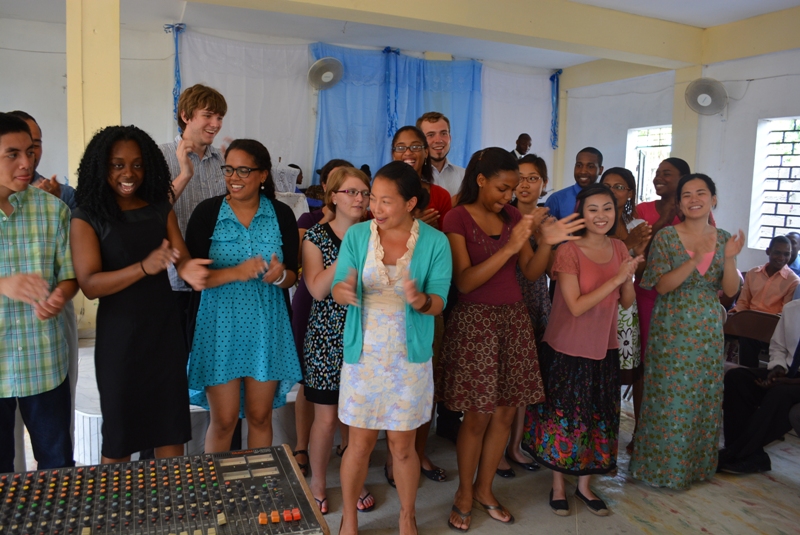 In Haiti, on short rides we traveled in "tap taps", the name for the taxi pickup trucks. To stop the taxi, you would tap tap to signal the driver.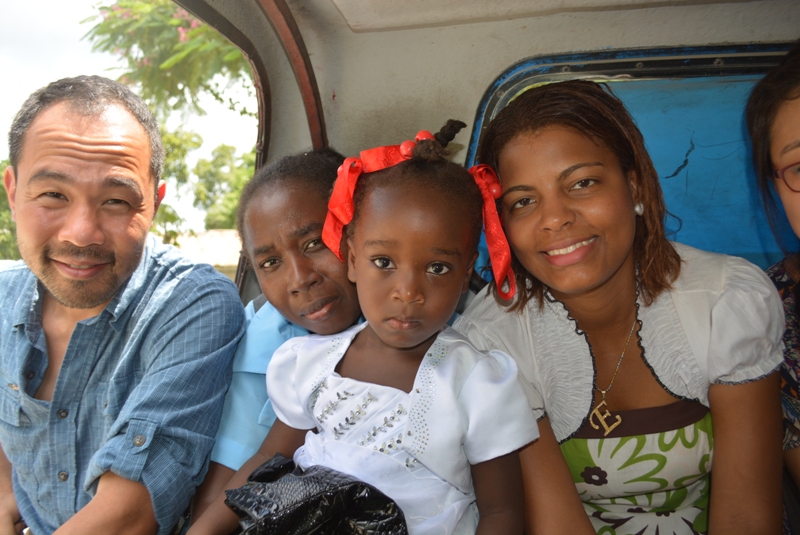 In the afternoon, we drove for about 30 - 40 minutes to get to this beautiful freshwater creek. It was really refreshing.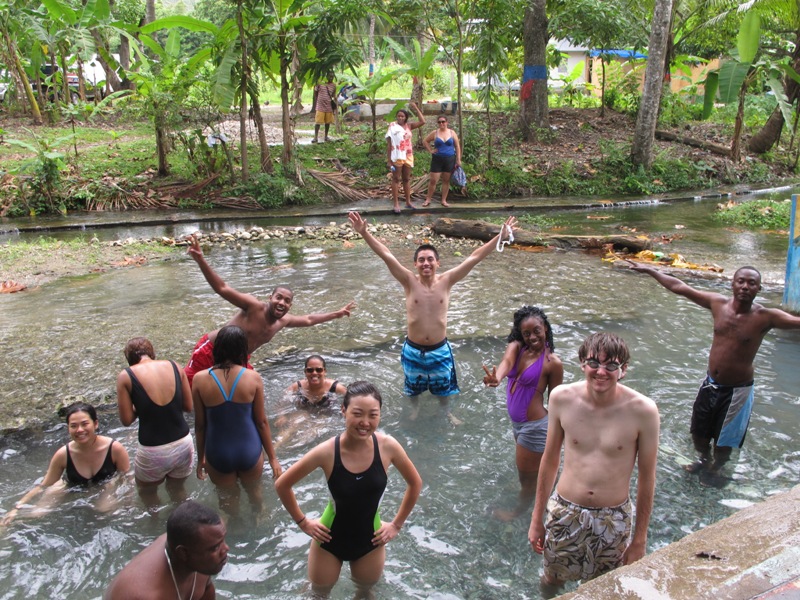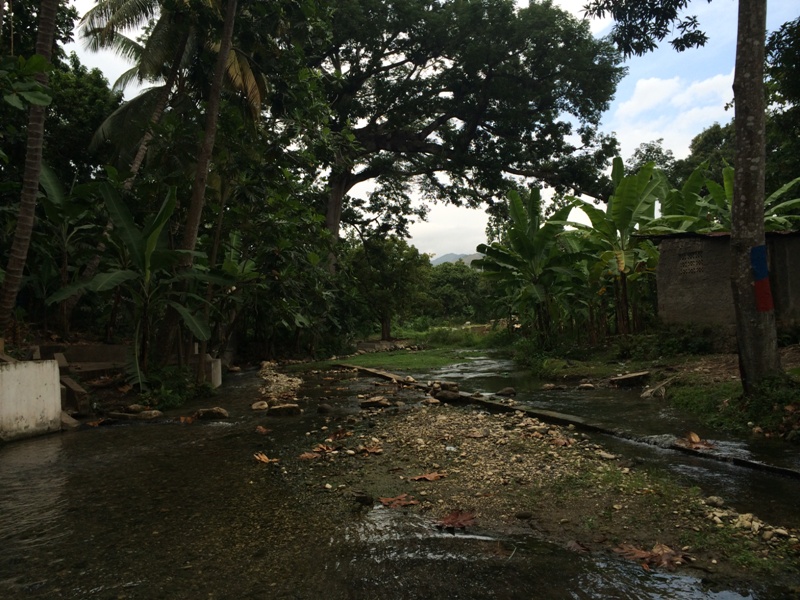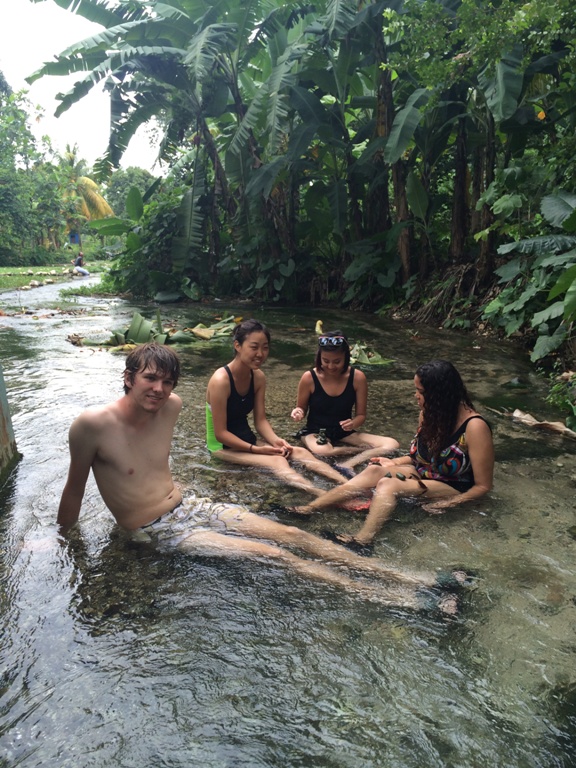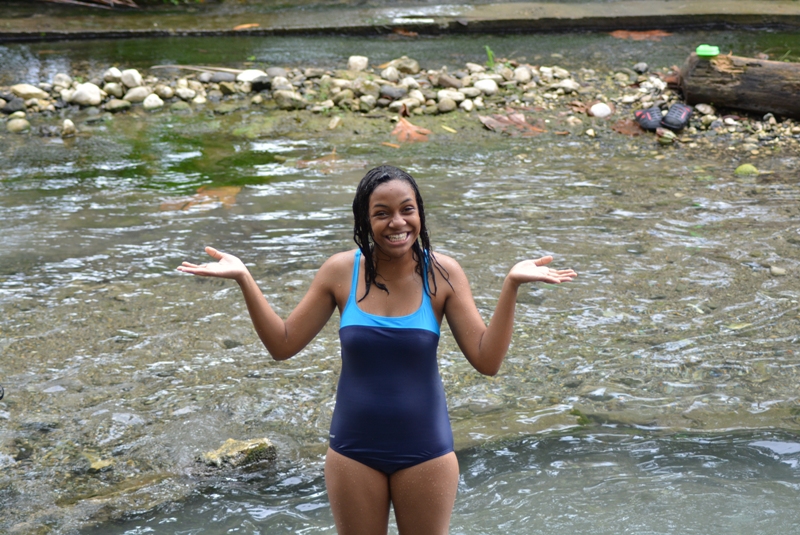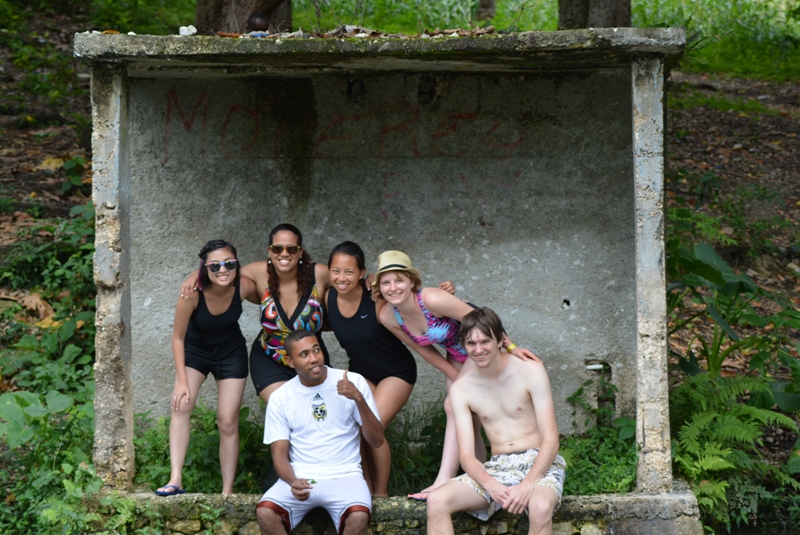 Then back at the guest house...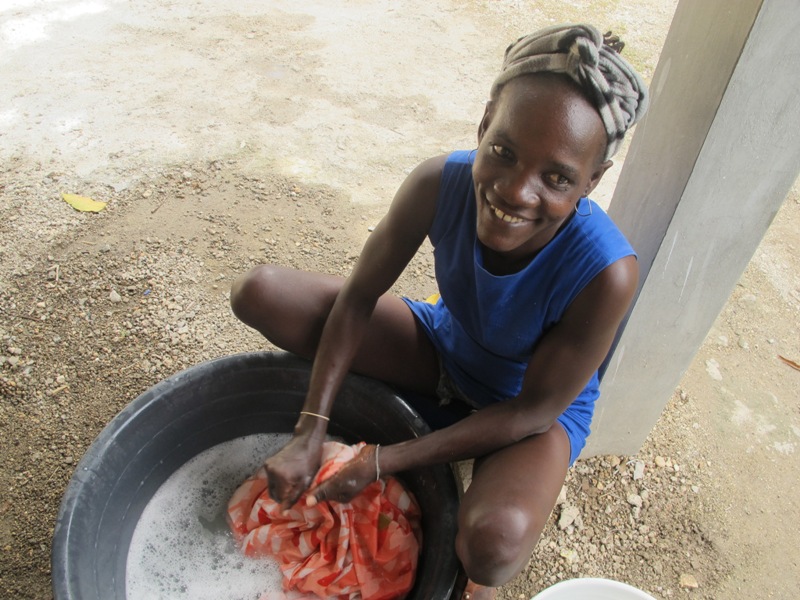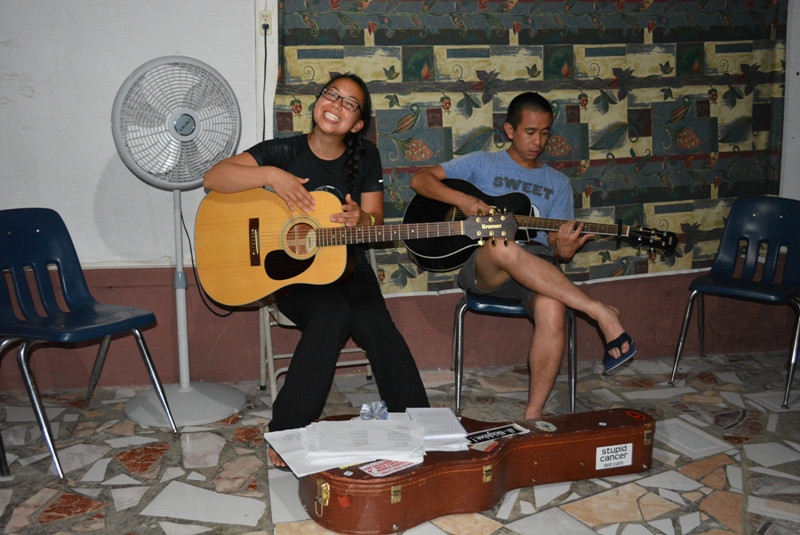 Monday, June 9