The Nagasawa Family Photos
Nov - Dec 2021
Zoe joined the Radcliffe Choral Society, and they held a concert while masked. We went, but sadly forgot to bring proof of our vaccinations! So we tuned into YouTube for the live broadcast. Here is Zoe with her purple-dyed hair.
Here's the whole choir.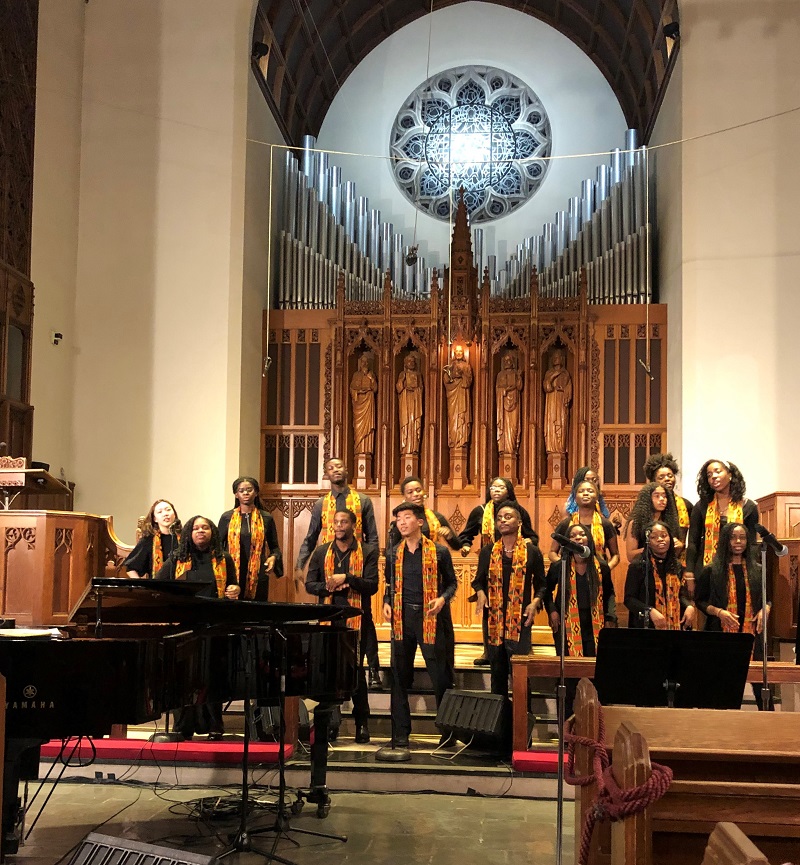 John joined the Inner Strength Gospel Choir at BU. They had a concert this month, also. BU's Marsh Chapel is quite a cool venue.
On Thanksgiving Day, we ran the 5k in Franklin Park. Our friend William Cole-French -- who is John's age and runs track at UMass Lowell -- came in first place with a time of just over 15 minutes! We were well behind him. John clocked in at 26 minutes, and I finished at 37 minutes. I'm glad that my knee wasn't in pain for longer than a day!
We had a Thanksgiving lunch with my mom and dad. Then in the evening we had a "friendsgiving" with our housemates and some vaccinated friends.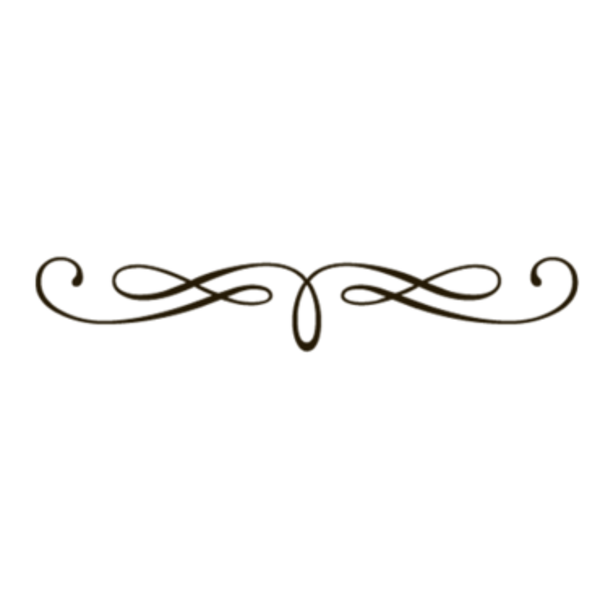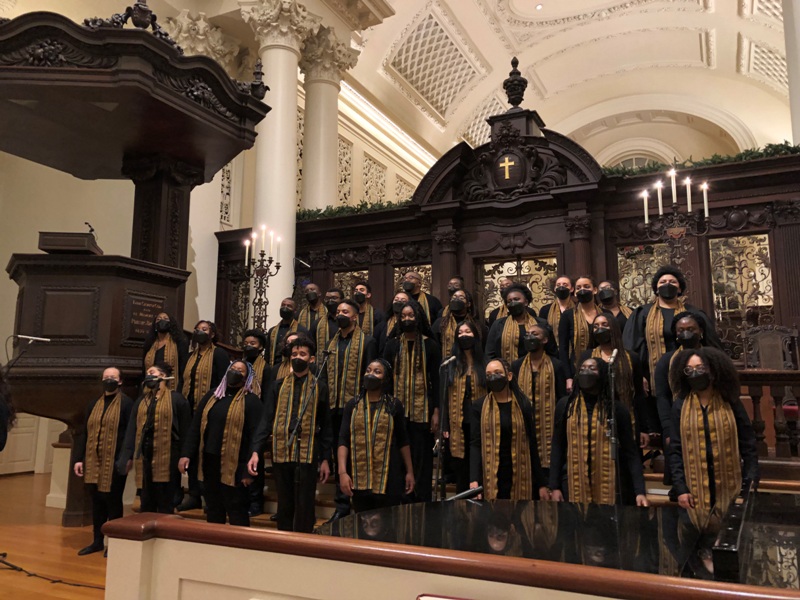 Zoe joined the Kuumba Gospel Choir at Harvard, and they held a concert while masked.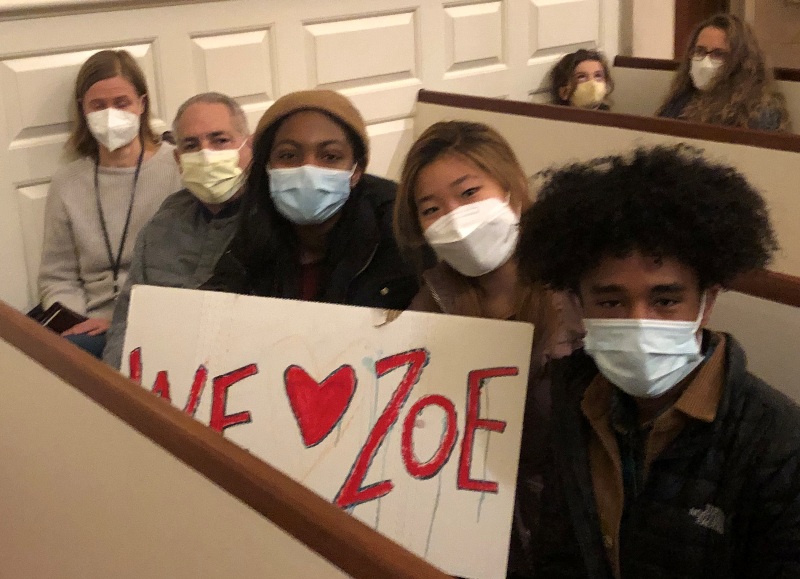 Here are two of Zoe's roommates and a dormmate (not the two adults on the left!).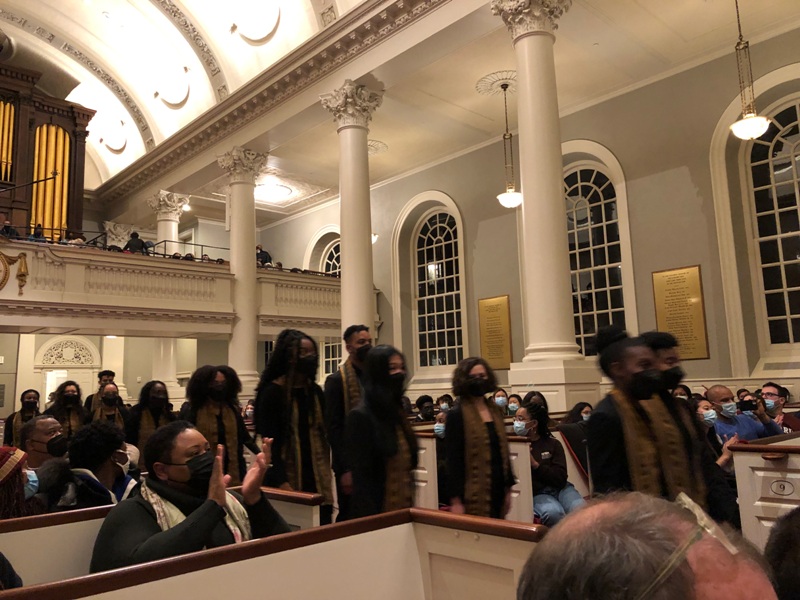 The Gospel Choir processed in.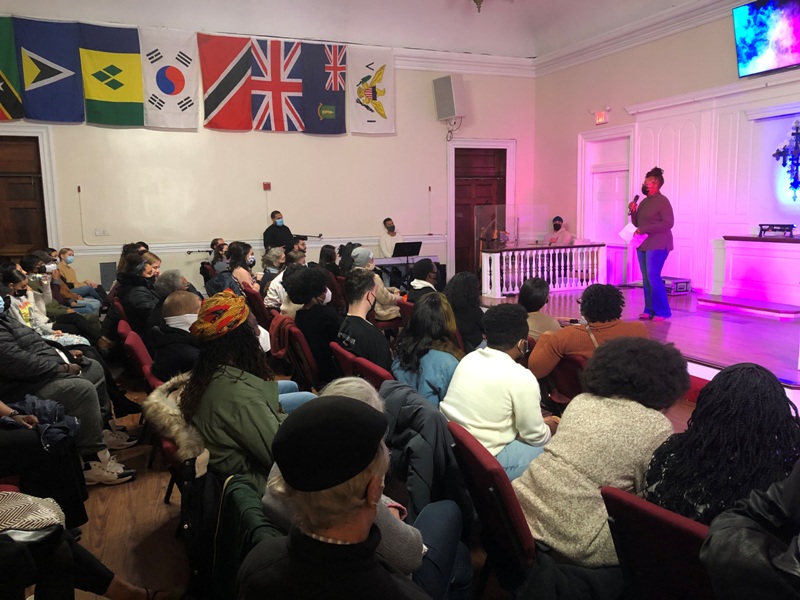 In December, Christian rapper Caleb McCoy organized a concert to showcase some people representing what God is doing in the city of Boston. Here is Pastor Valerie sharing a brief word about God being at work to bring shalom despite our challenging times.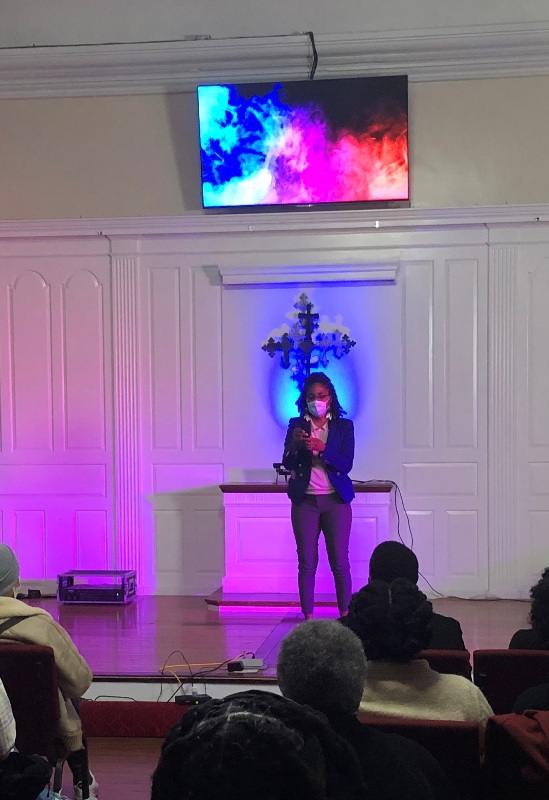 Here is Nakia Reyes, who is a Montessori teacher who started Neighborhood Montessori School. Nakia shared an amazing story of Jesus working in her life from the time she was young, even though she was separated from her mom and placed in foster care. When Nakia was 10 years old, Jesus spoke to her about becoming a teacher. This gave Nakia incredible love, energy, and meaning, and a desire to bless children. If you'd like to listed to a podcast when Nakia shared on another occasion, click here.
Neighborhood Montessori is now located in the first floor of 274 Norwell. That space is also shared by two friends who live there; they attend Neighborhood Church. The house itself is owned by Dustin and Rachele Gardner, who are also part of Neighborhood Church.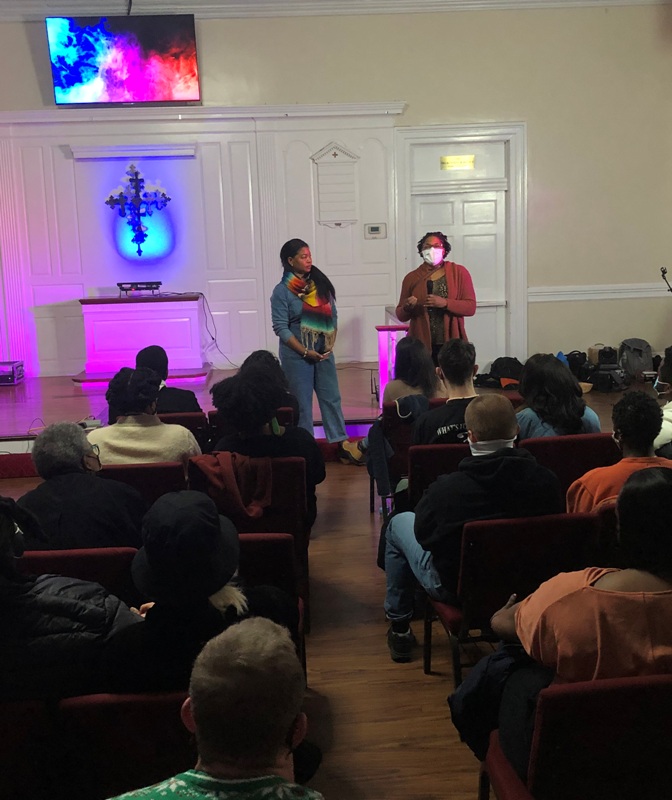 And here are Carla Booker (left) and Leslie Moore (right), talking about Traction House and the housing and entrepreneurship activities that they coordinate. Her latest venture in Pawtucket, Rhode Island, got a nice write-up in a local paper. Leslie is investing in spaces that will be repurposed for black businesses, artists, and community meetings.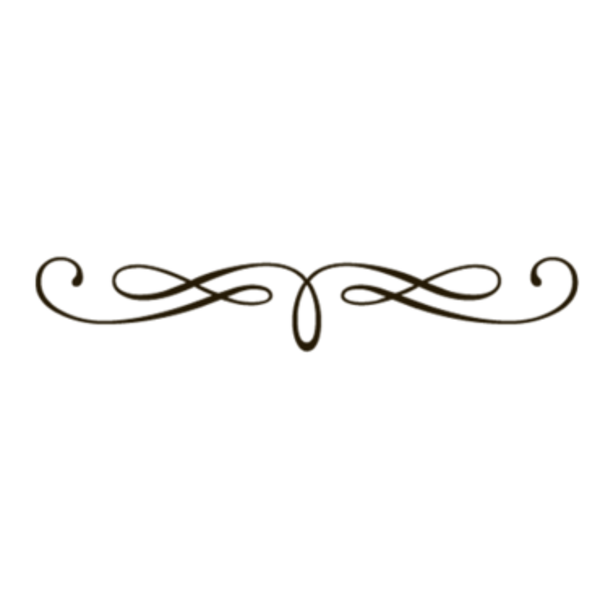 I took my dad to the Brookline Senior Center on one of their chess afternoons. There is a small group of men who gather to play, and he seems to have enjoyed it.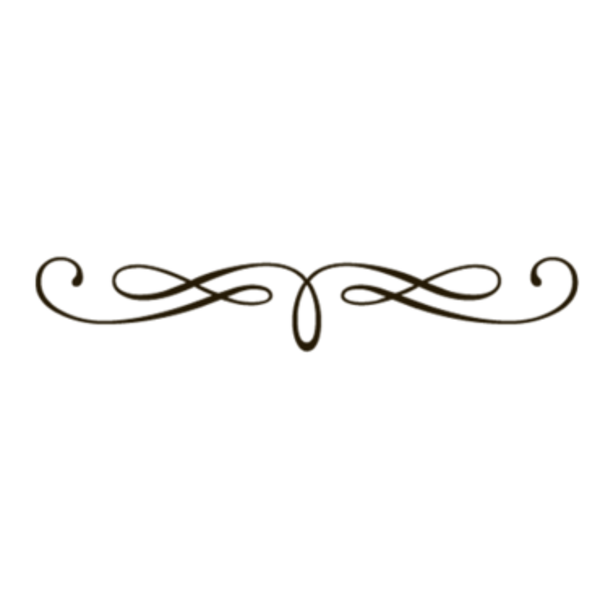 Here are some pictures from Christmas morning. We did our traditional gift-opening with our housemates, Carla and her mom Donna.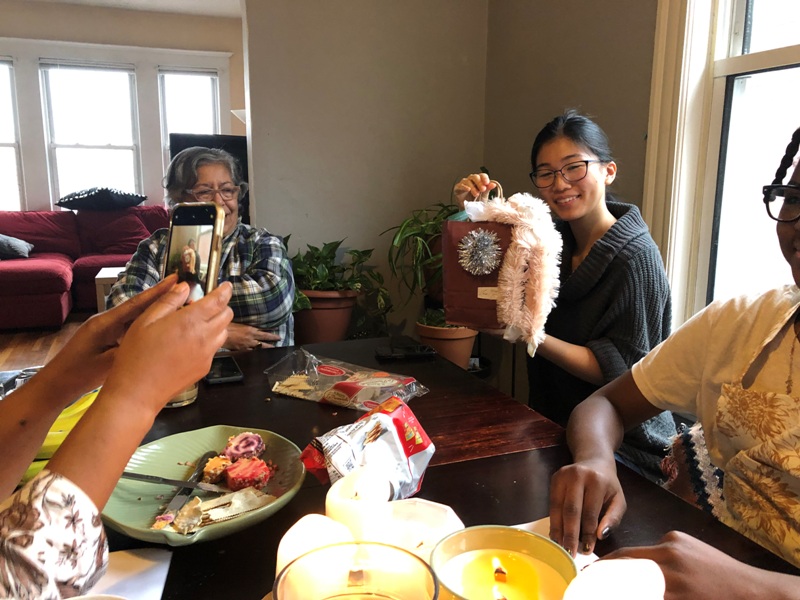 Carla got John a lesson of Brazilian Capuera, a martial art and dance. In the days of slavery in Brazil, the slaves disguised their martial art as a dance.
Carla bought me a gift certificate to Paris Creperie in Brookline, a place that serves delicious savory and sweet crepes.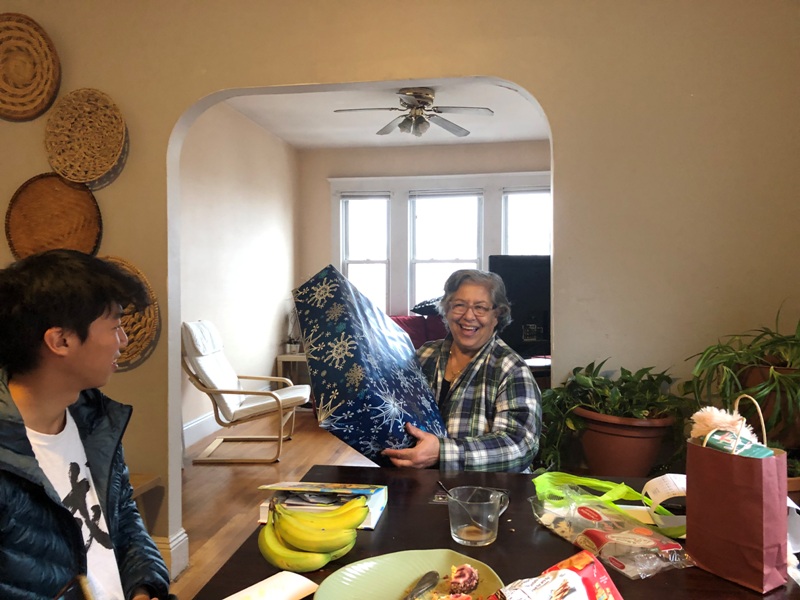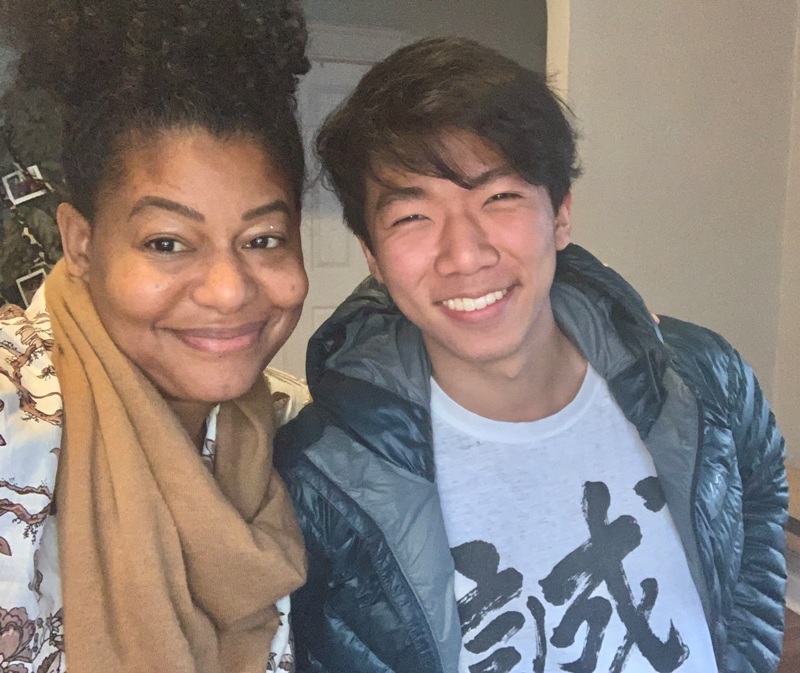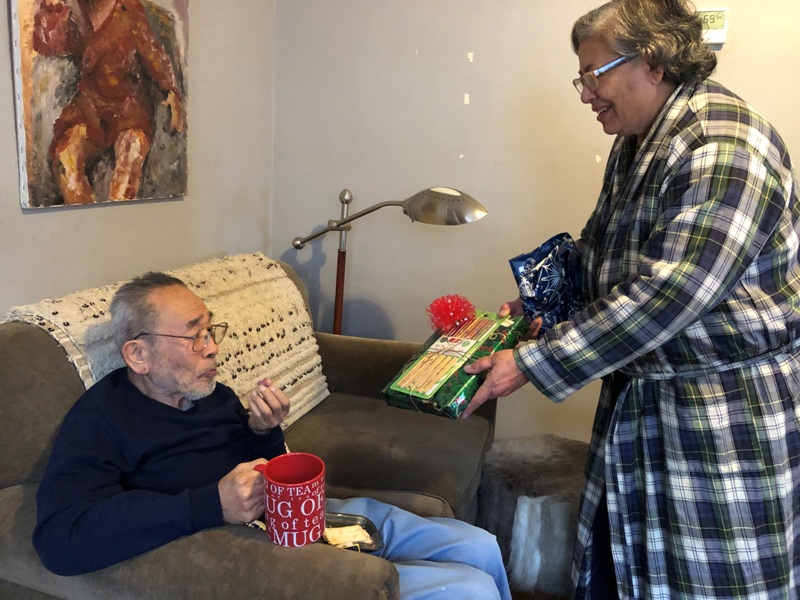 Very touched that Carla and Donna thought of my dad. Madison also bought my dad a 2x2 Rubik's Cube.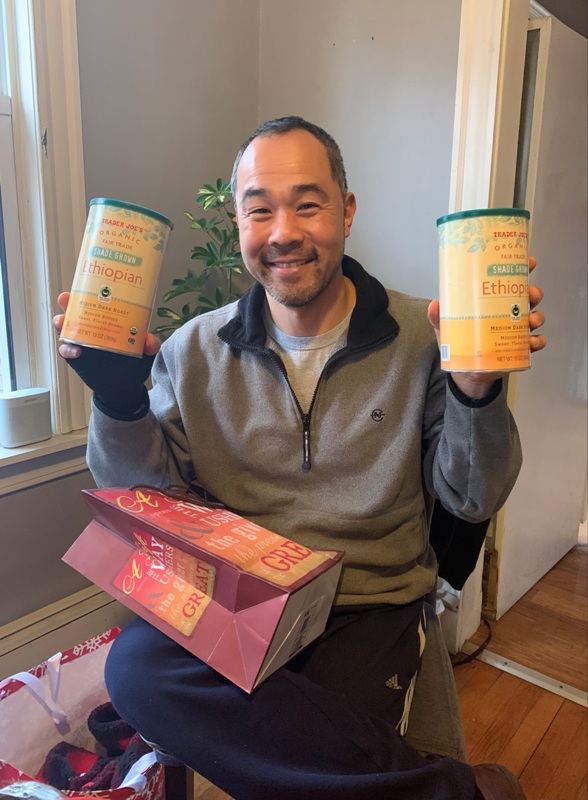 Ming got me my favorite coffee, Ethiopian!