The Nagasawa Family Photos
August 2017
Eclipse Hunting
Zoe loves astronomy. So we wanted to be in the path of totality for the eclipse on August 21st. On Friday, August 18, we flew into the airport at Knoxville, TN and then drove 90 minutes to the Nantahala National Forest in the Smoky Mountains in North Carolina. This was a lookout point on the drive through "the Tail of the Dragon" - an 11 mile stretch of 300 switchbacks that motorcycle lovers ride on.
This was the house we rented!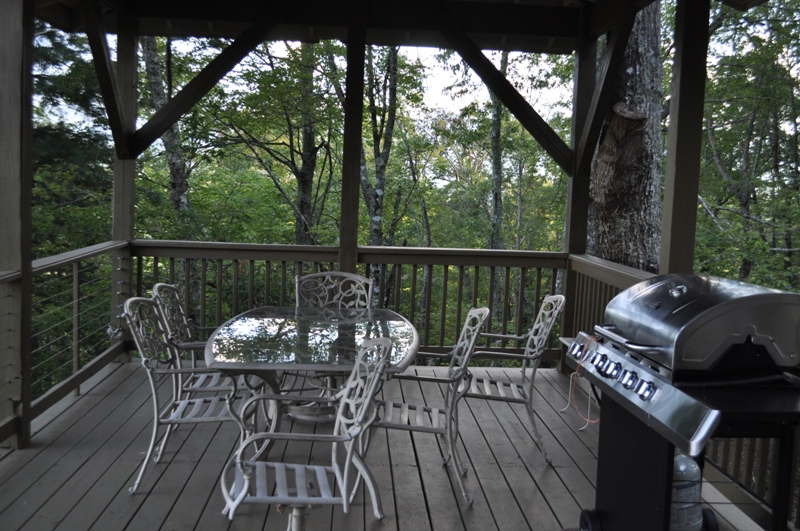 It had an awesome view of the Eastern Tennessee River, which is behind a reservoir.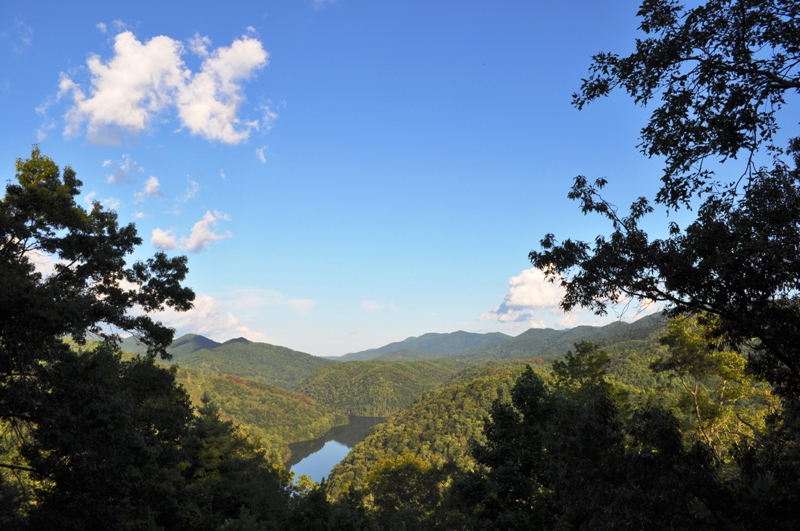 Saturday, August 19th: Morning dew on the spider webs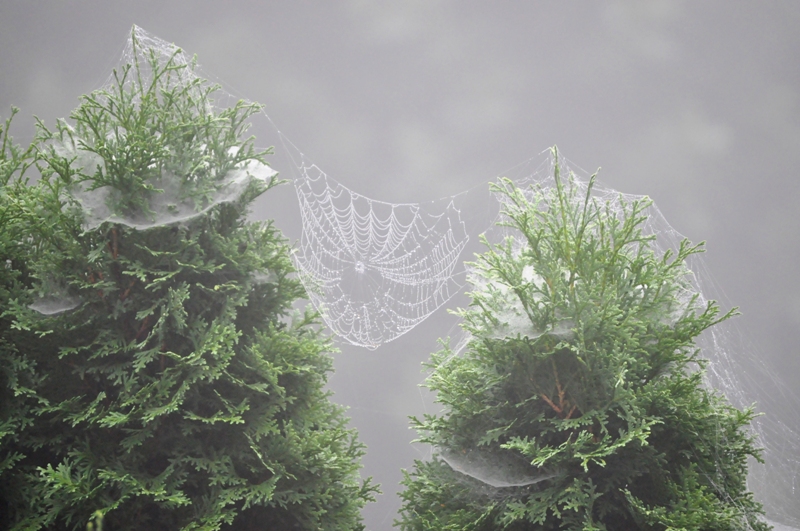 When the morning mist cleared up
Ming, Madison, and I went swimming in Lake Santeetlah.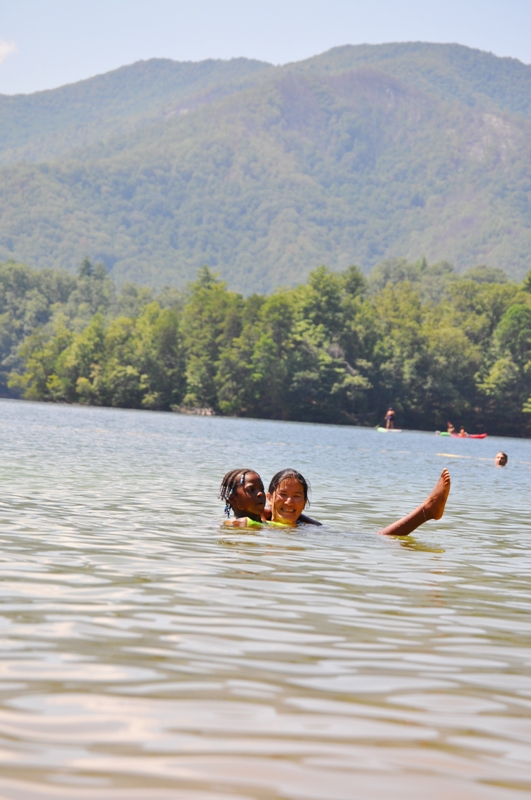 Meanwhile, John and Zoe were doing their school summer reading. John read a biography of J.R.R. Tolkien by Humphrey Carpenter. Zoe read 1984 by George Orwell.
Dinner! Grilled chicken with olive oil, garlic, salt and pepper; on pasta with sharp cheese and basil; lettuce and arugula salad with peaches and small cuts of grilled pork and goat cheese sprinkled with balsamic vinegar. Mmmm...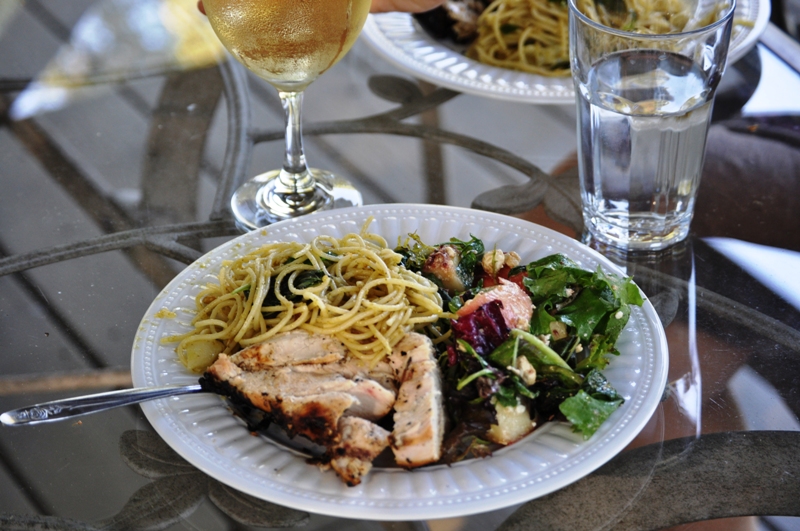 Sunday, August 20th: The morning fog was more scattered
Zoe woke up early to take these shots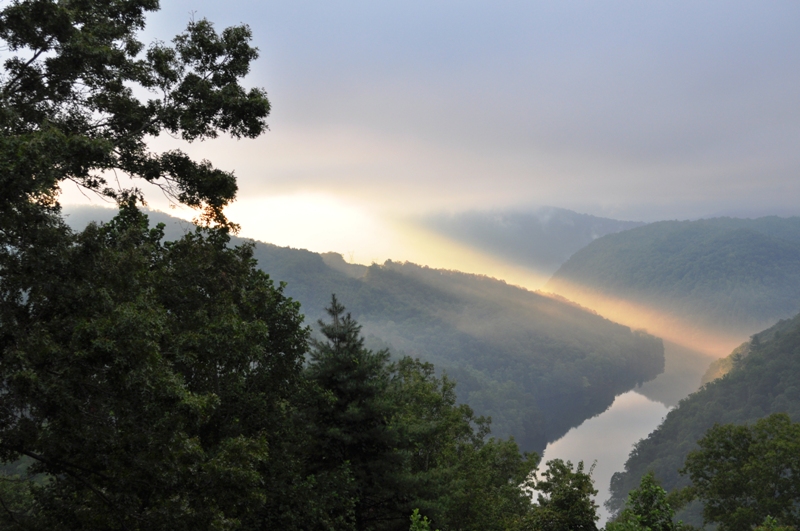 We went for a short hike nearby at the Joyce Kilmer Memorial Forest, named for a World War I army soldier who was killed in battle.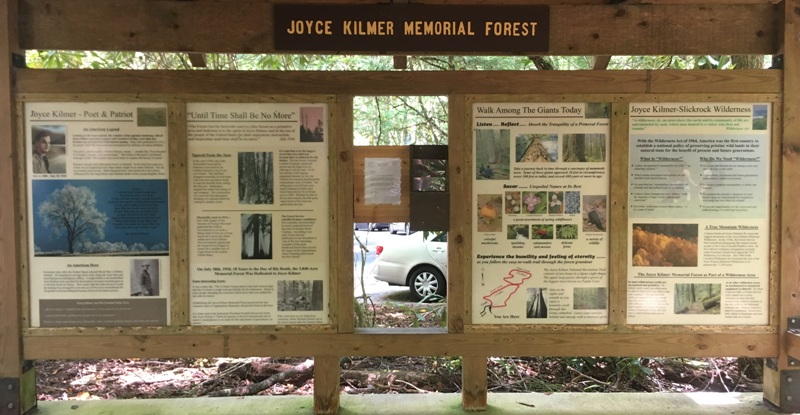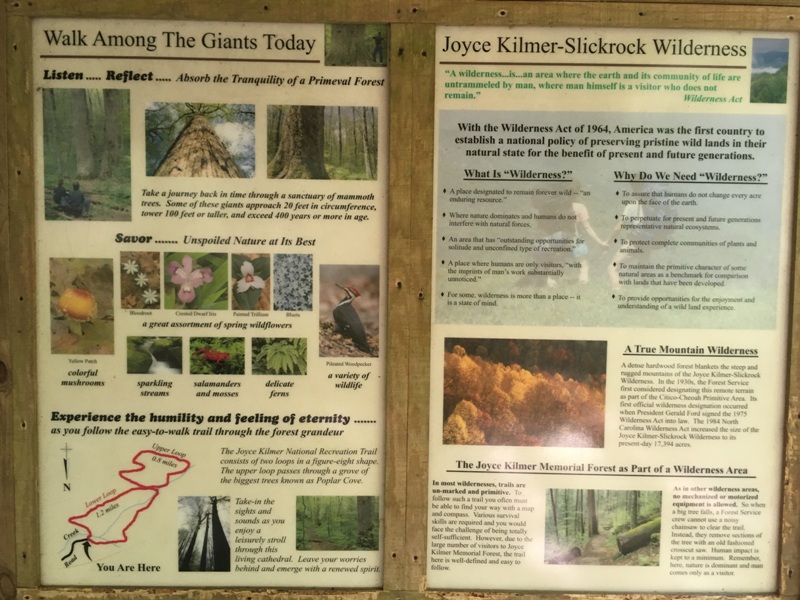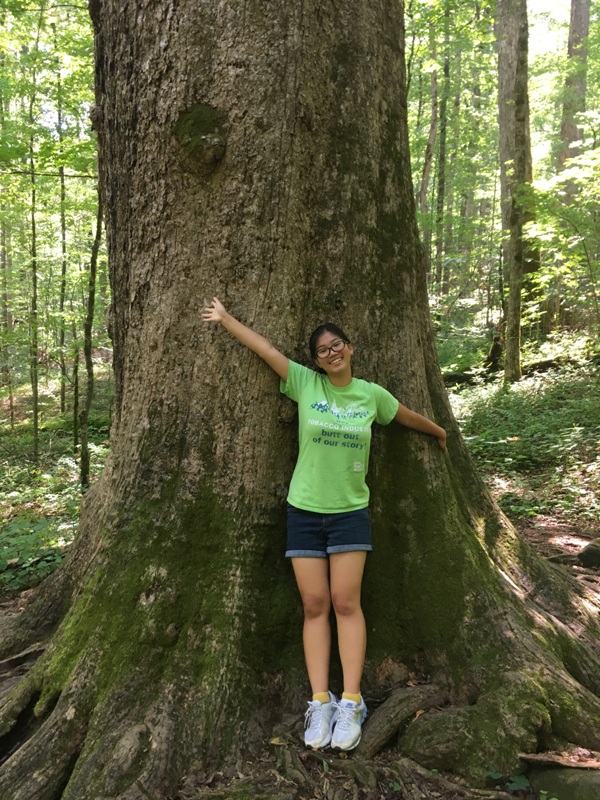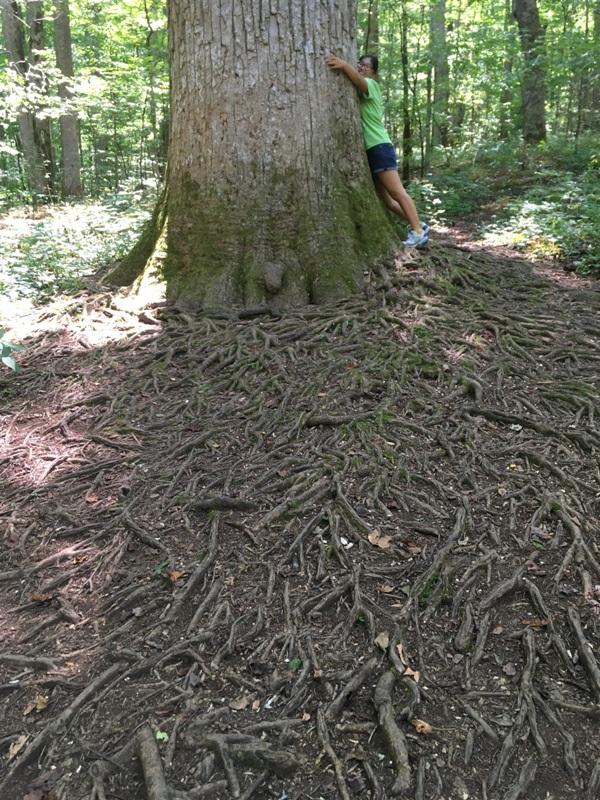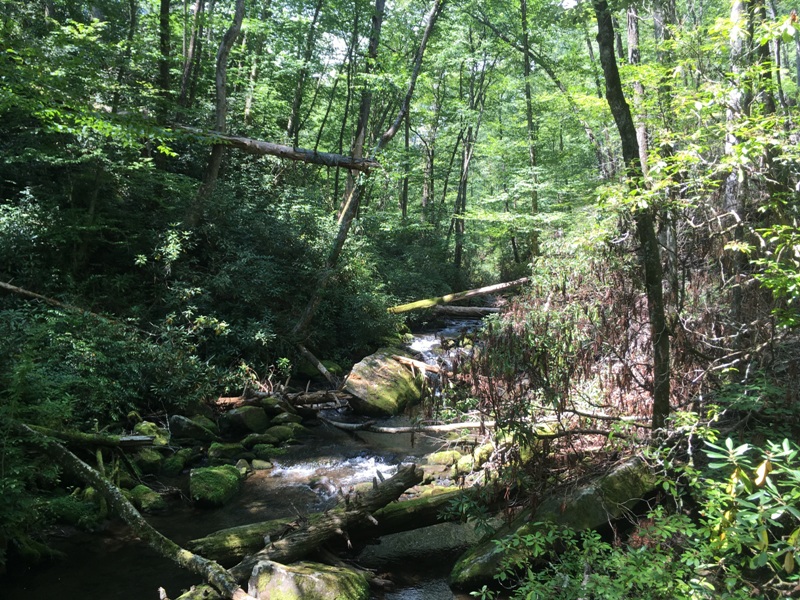 Then we rented a canoe and kayak on a different part of Lake Santeetlah.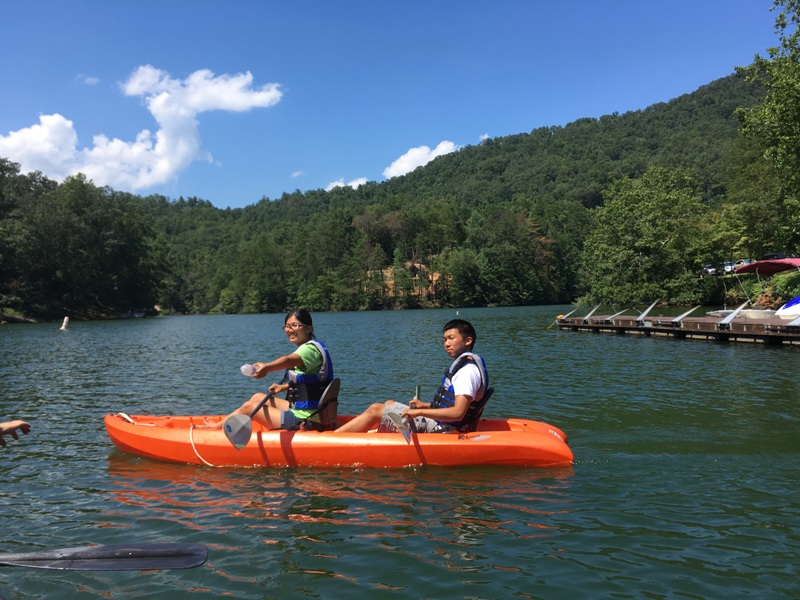 Madison had an unexpected surprise, when we discovered some families playing on a floating mat.
The afternoon sun on the Eastern Tennessee River. View from the back deck of the house we rented.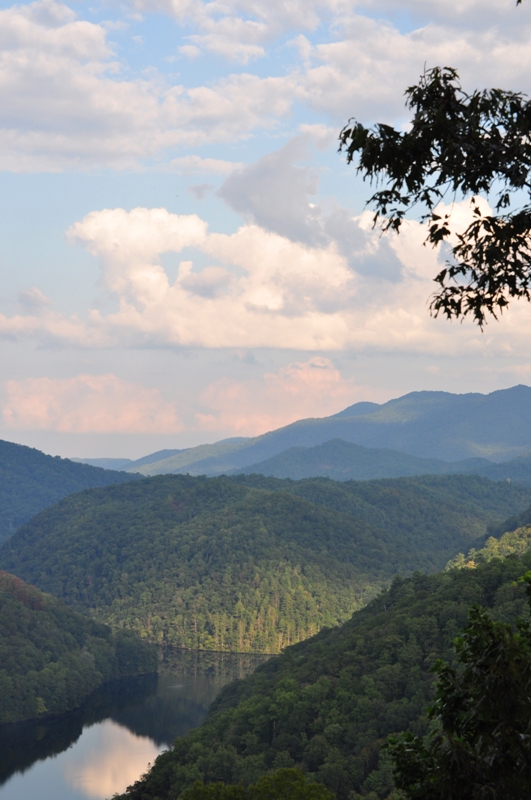 Monday, August 21st: This was the big day - the day of the eclipse! The weather was good...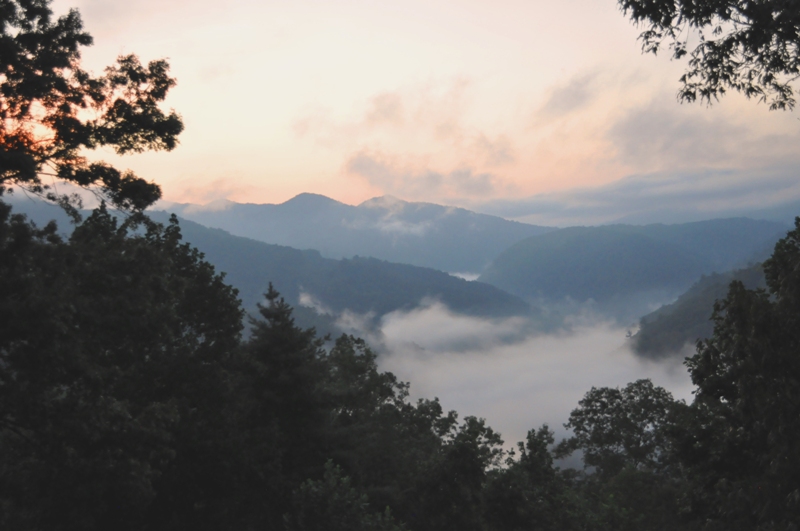 We walked around and met some residents who were throwing an Eclipse Party. They were kind enough to invite us! Photo taken from a drone.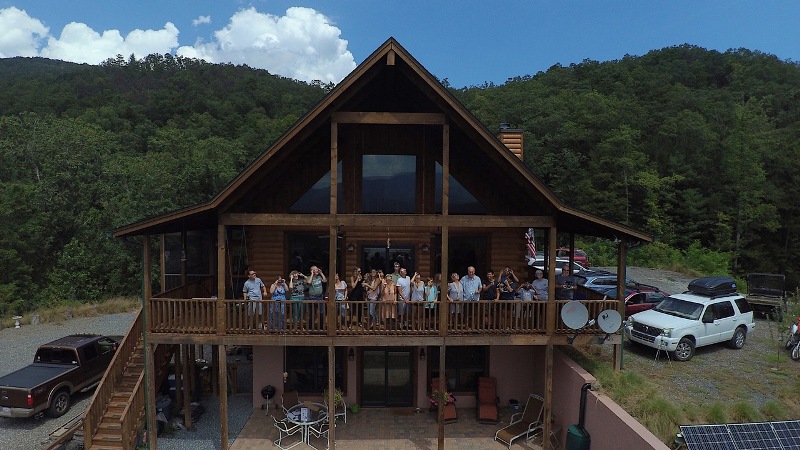 Here we are on their porch, watching the eclipse start.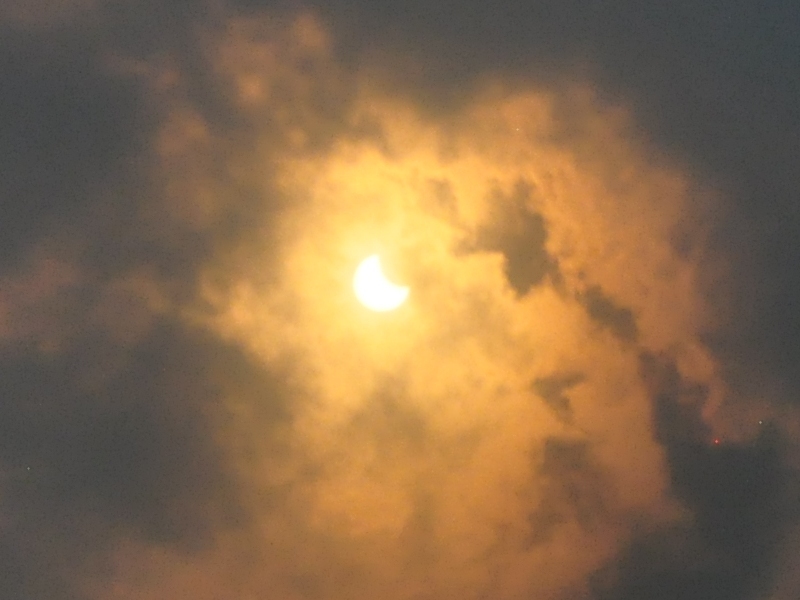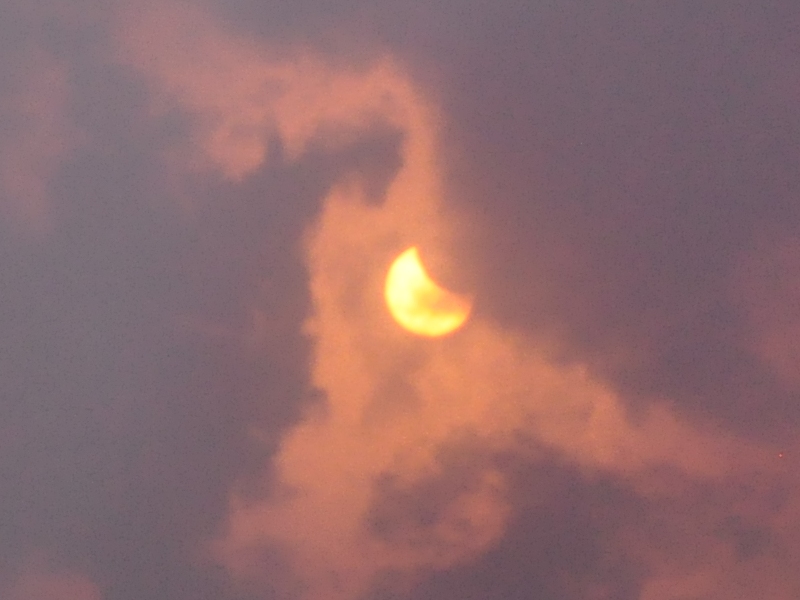 Had some camera troubles at this point... Grrr...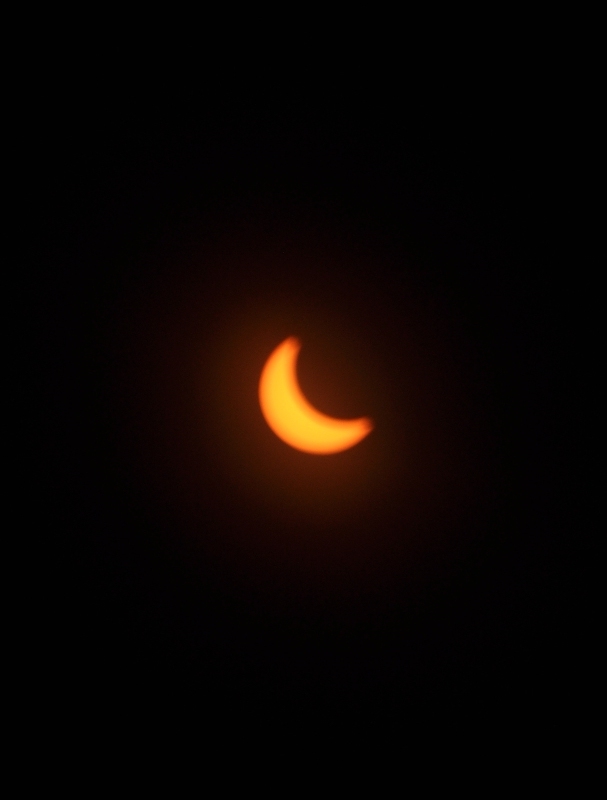 Totality! This was spectacular. The cicadas (which usually sing during the day) stopped singing and the crickets (which usually chirp at night) started chirping. We could see Jupiter in the sky, but it wasn't as dark as night, so we didn't see other planets or stars. It felt more like a strange, dusky evening where sunset colors sat far on the horizon.
The best part might have been when the sun was just coming out behind the moon, forming the "diamond ring." Too bad for the light cloud cover, but the thin clouds did give the eclipse a neat effect.
Afterwards, Ming and John went to relax by a small waterfall nearby.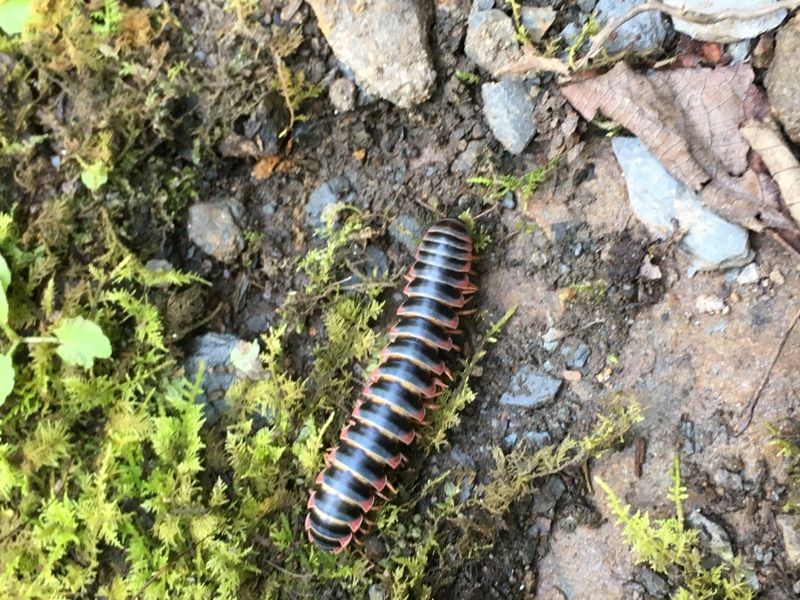 Here's looking ahead to April 8th, 2024, when the next eclipse happens! The path of totality will come through Dallas, TX and stretch over Lake Erie, Niagara Falls, and parts of Vermont and Maine. Plan a trip with us, anyone?