The Nagasawa Family Photos
July 2017
Our friends from church, Roberto Reyes and Nakia Souffront, got married on July 4th. Ming did the flowers...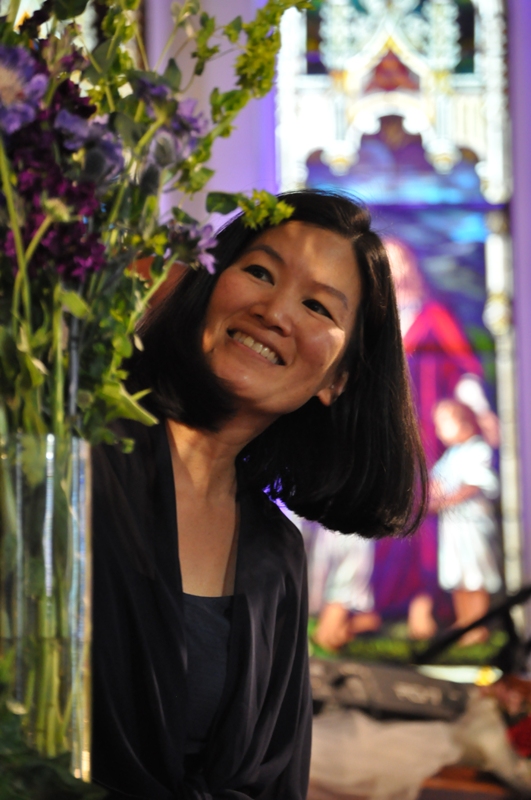 I officiated their ceremony (and both Ming and I did their premarital counseling)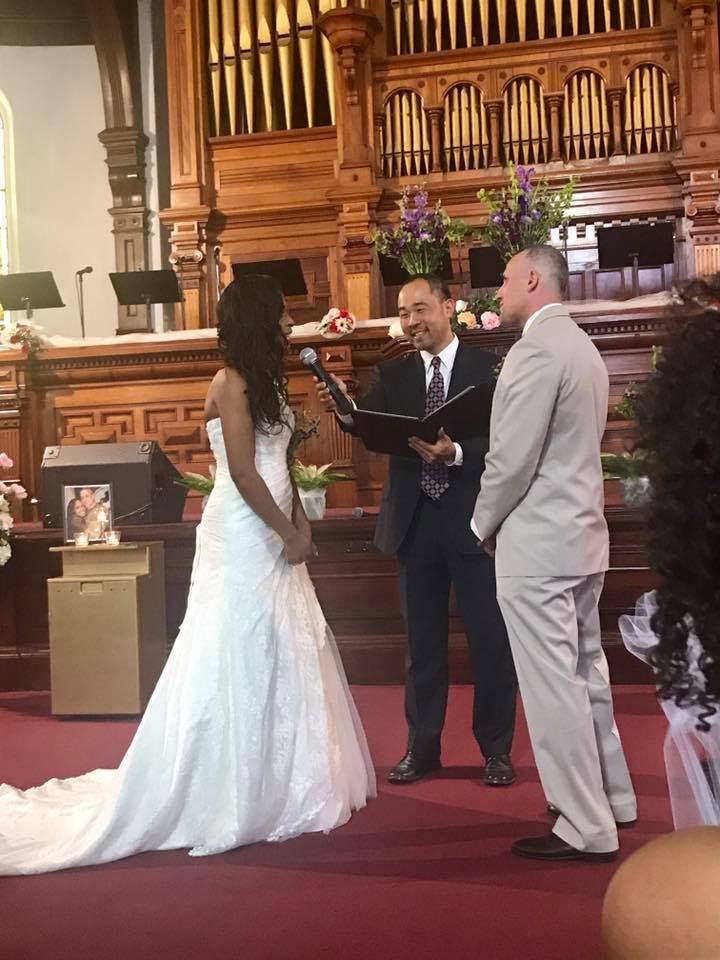 At their reception, I snapped this picture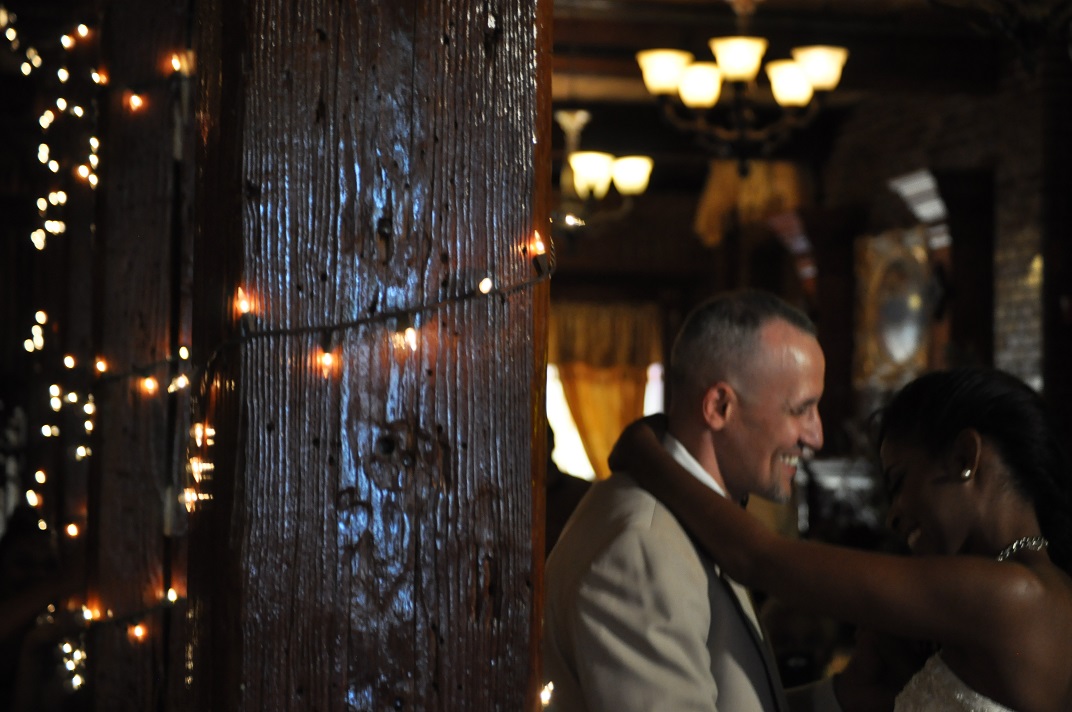 John played keyboard at the reception, for some background music...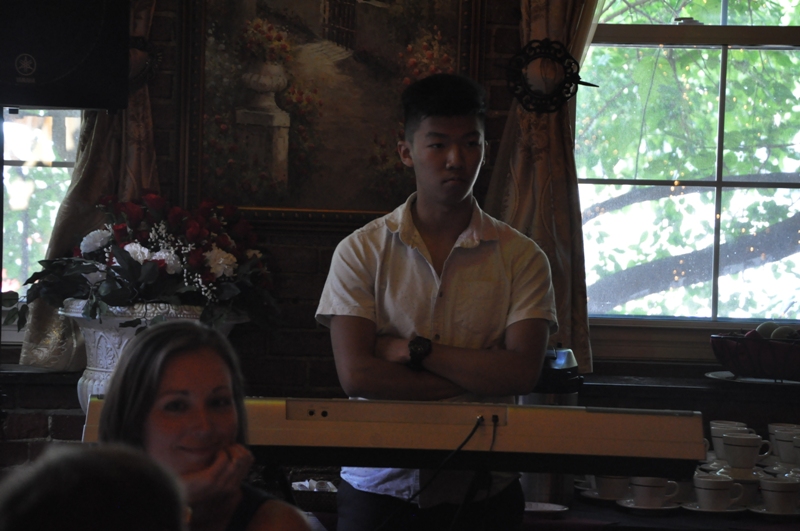 and also for a song performance!
On Thursday and Friday, July 6th and 7th, we went up to Lake Winnipesaukee in New Hampshire. Our friends Jared and Marissa (Maren) Baragar were vacationing with their families there. Marissa is a Tufts alumna, which is where I (Mako) met her when I was doing campus ministry there. So glad we've stayed friends throughout the years, especially so we could celebrate Marissa and Jared getting married last year in NYC.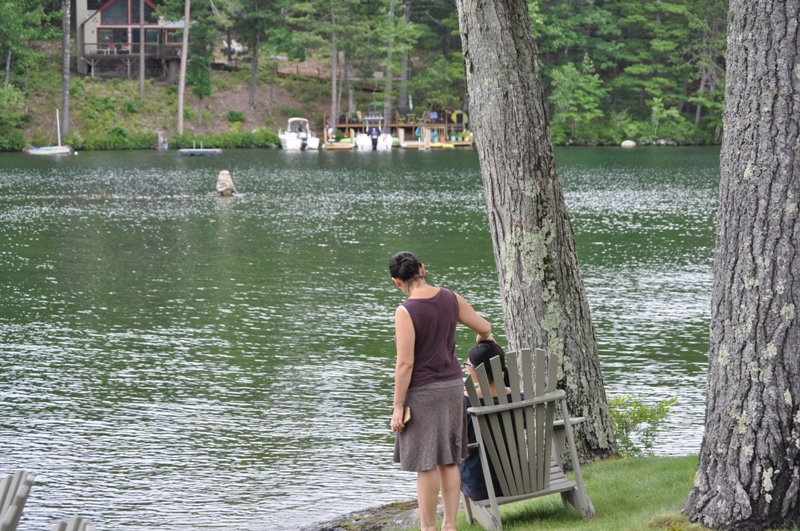 Marissa and Jared rented two boats.
We cruised over to Weirs Beach on the Lake.
Maddie was having a fun time, and so was Xzavien, another friend from church.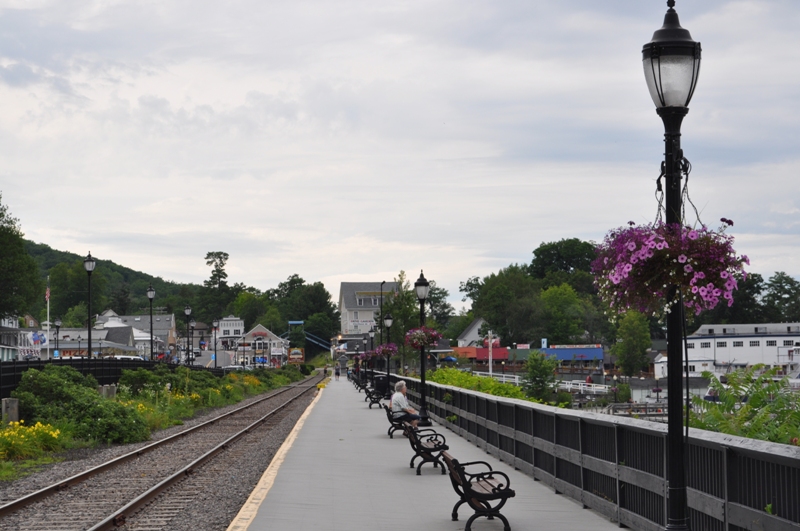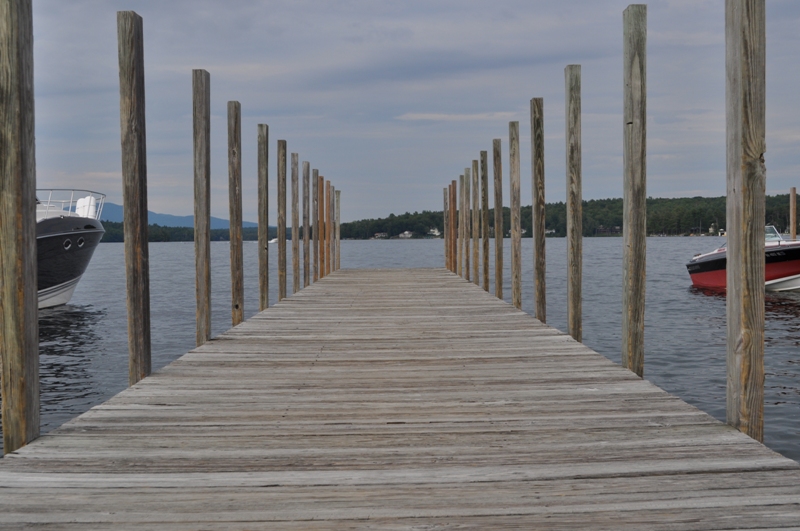 John got a little lesson from Jared's dad about how to tie and untie a boat.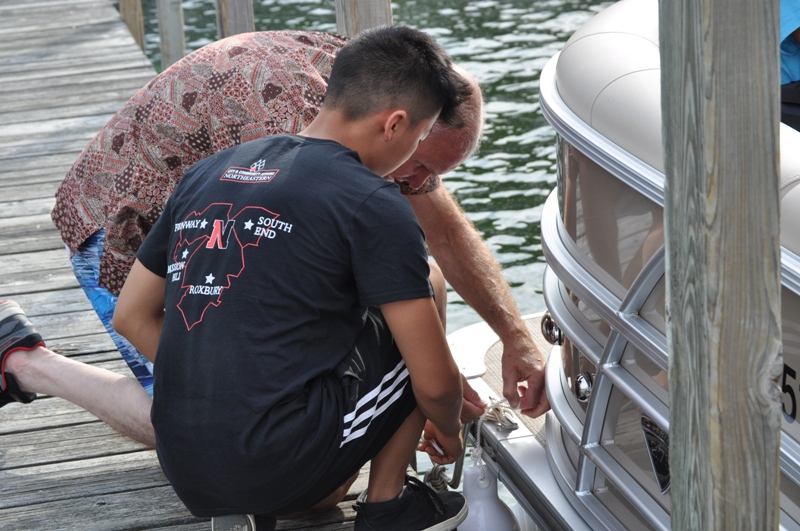 After getting back to the rental house, we did some fun Lake things.
The four of us, on a paddleboat.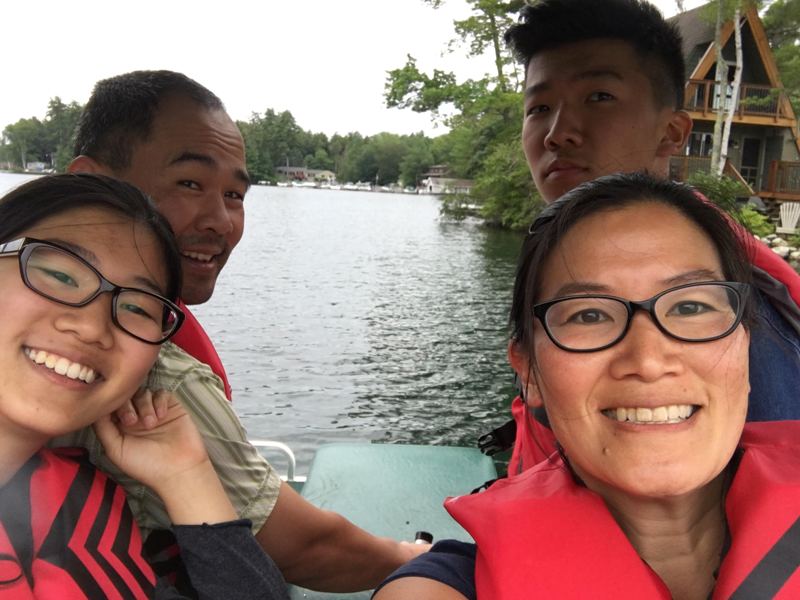 Zoe snapped this sunset shot.
The next day, we tried waterskiing for the first time! This was John's first try...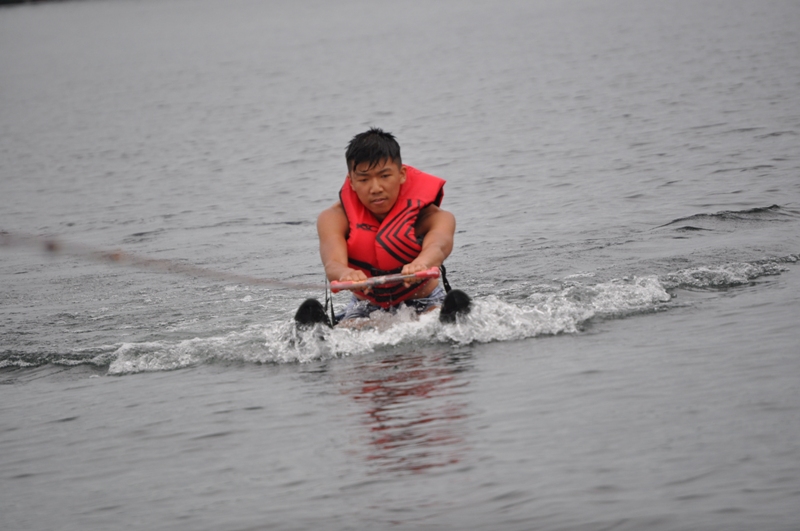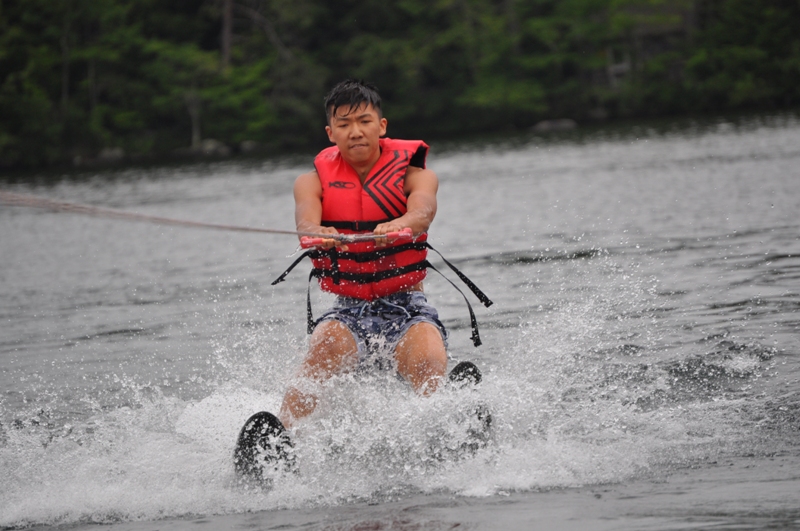 And he stood on the first try!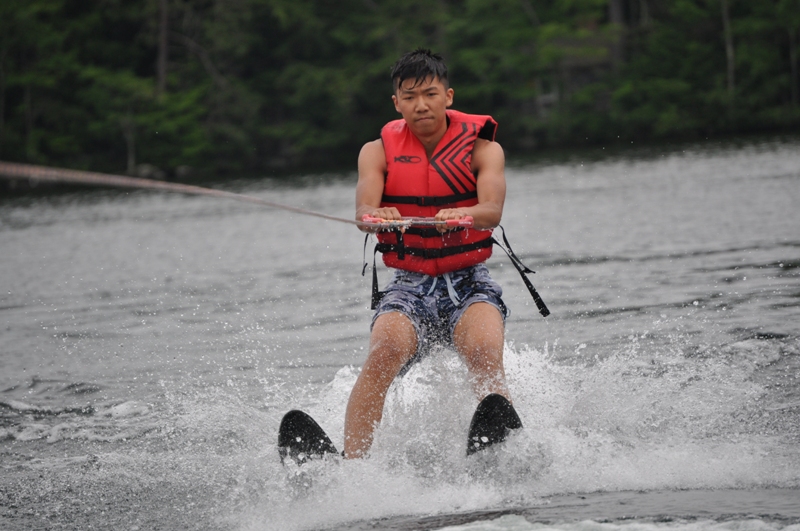 John even crossed over the boat's wake, on his 3rd try.
The little ones, meanwhile, went tubing.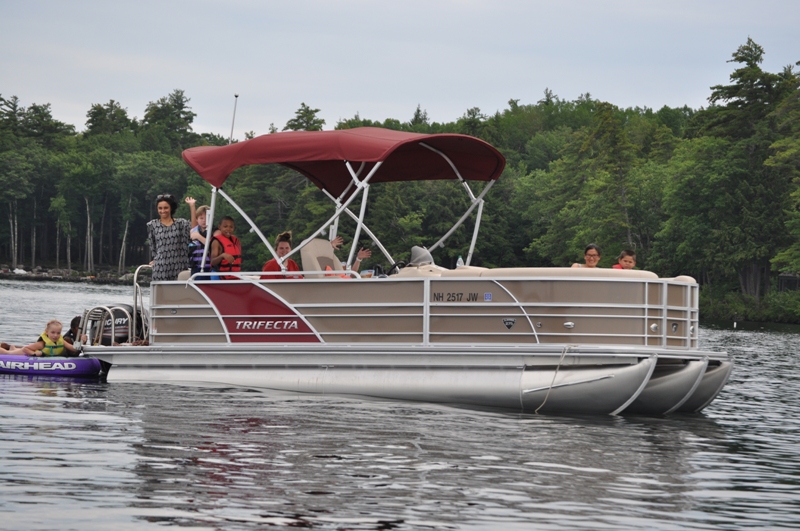 Discoveries in the front yard...