The Nagasawa Family Photos: January and February, 2014
On New Year's Day, my mom made us a traditional Japanese New Year's breakfast, lunch, and dinner. We just left the food on the table all day and kept eating.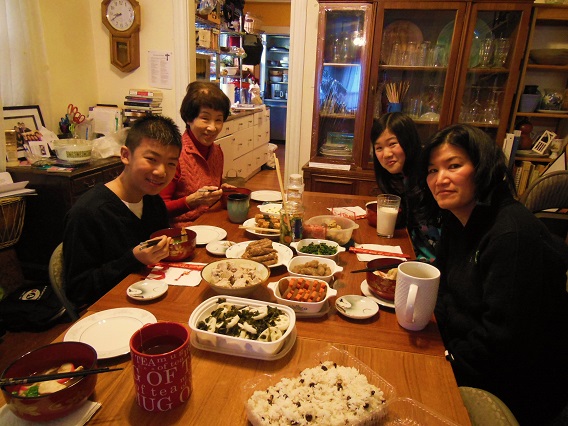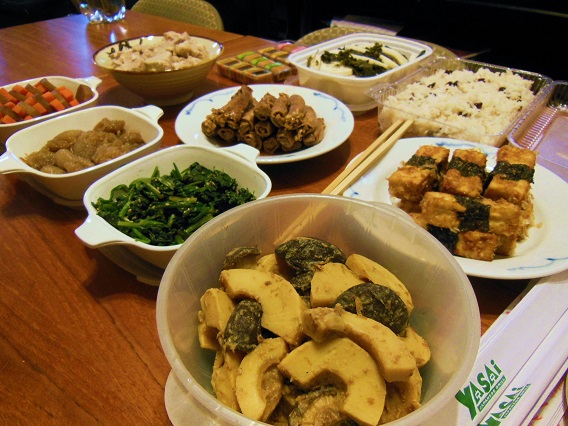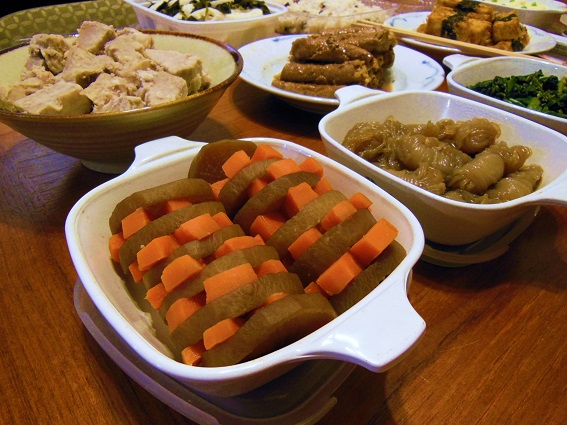 Probably one of the last times that I can get a picture of my kids sleeping in the same bed.
"Do you want to build a snow-bear?"
Then we went out to a restaurant in Cambridge for my mom's birthday.