The Nagasawa family photos July 2010
In the morning, we got up and toasted bread and the mushrooms over the fire.
Then we made sausages and bacon, along with eggs flavored with thyme and cheddar cheese.
Cesar and Jacob enjoyed the conversation.
We drove to beautiful Ogunquit, Maine. It's a coastal area. The weather was perfect, or at least started off that way.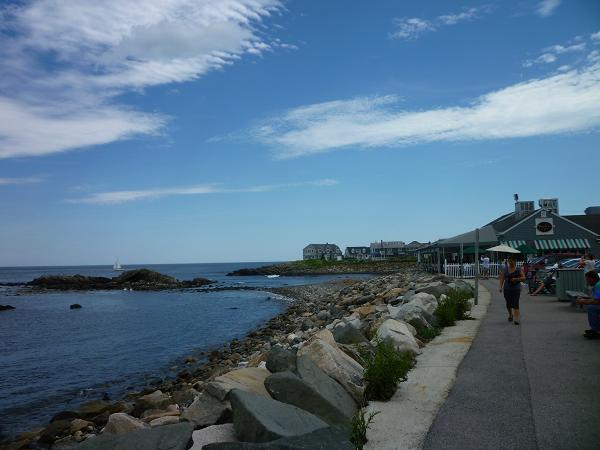 We walked around the trail that followed the coast to the left.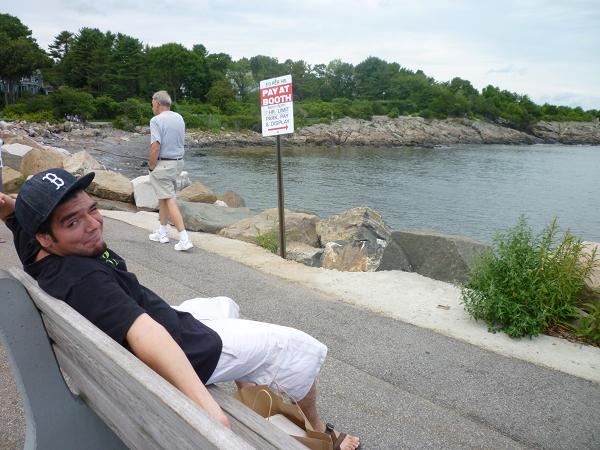 We picnicked not too far along the walk, right next to some of the rocks and the water.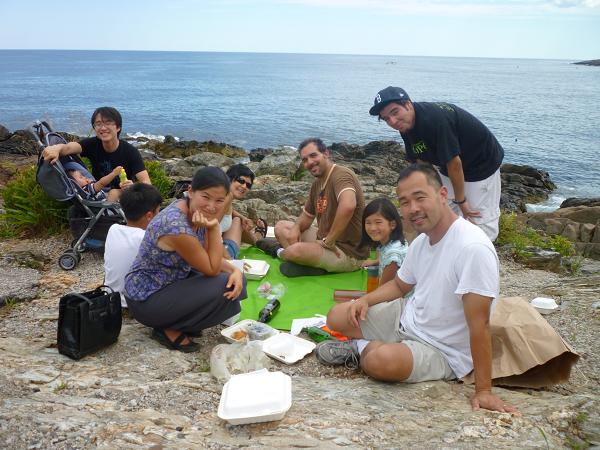 Zoe had a lobster flatbread pizza. Yum! We also watched some kayakers round the rocks into the cove area.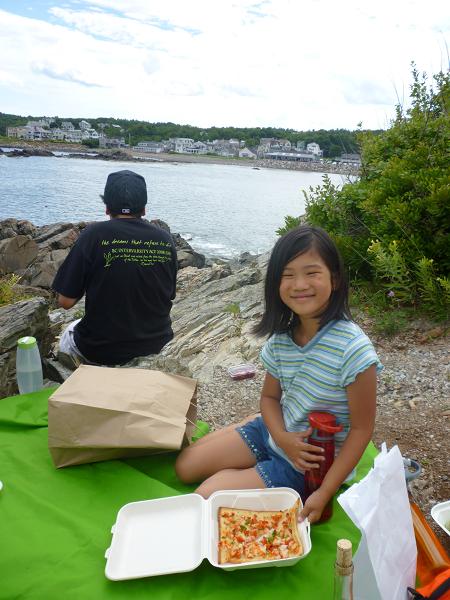 This shot looks back on where we parked and started walking.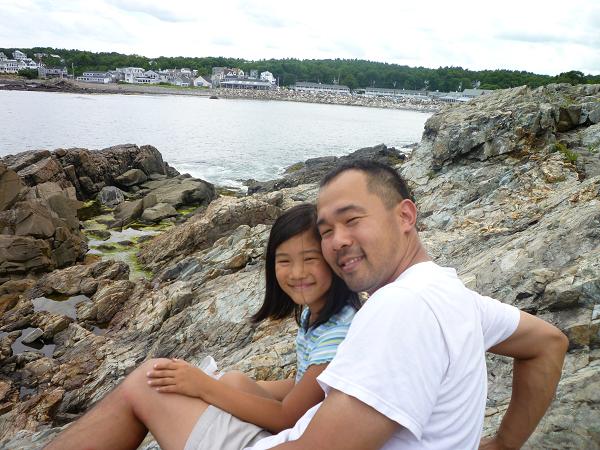 The trail led in front of some very nice houses. A few staircases led down to small sandy beaches where the rocks opened up.
This small little sandy beach is virtually someone's backyard!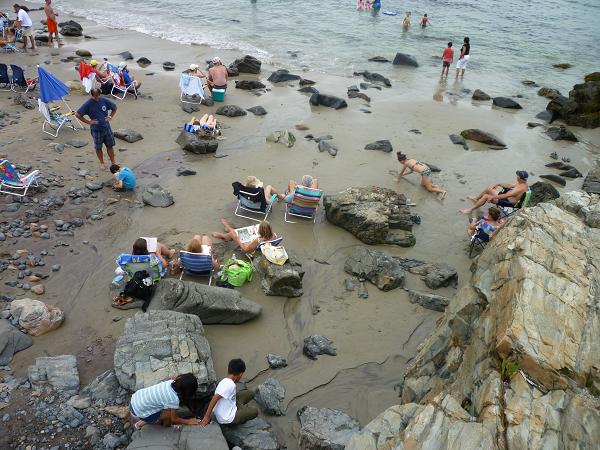 While Ming and Zoe wet their feet...
...John went tidepooling. He's been interested in tidepools since Aquarium camp at the beginning of July.
There were some beautiful tidepools here.
Jose meanwhile dove right in and did some swimming.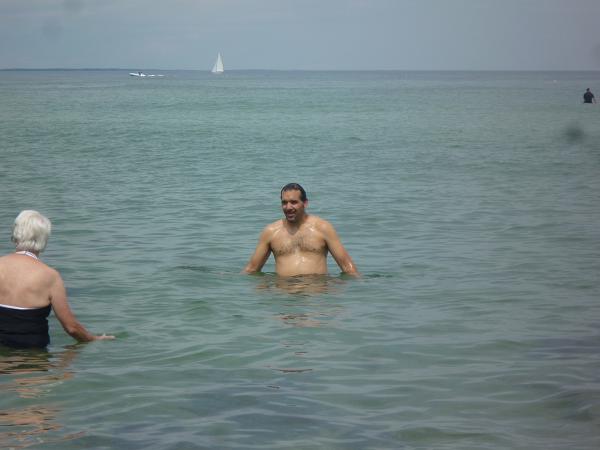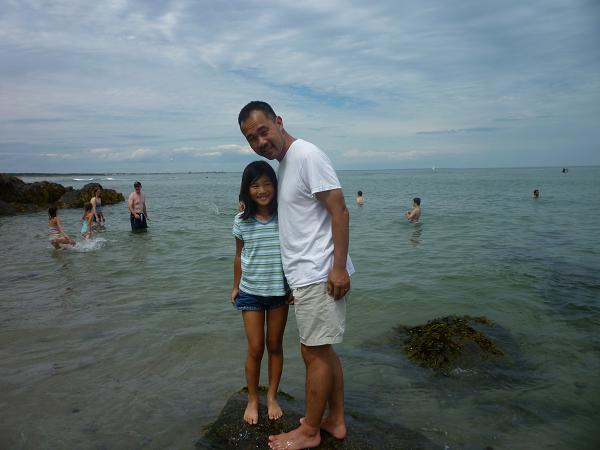 Then Cesar, John, Zoe, and I joined Jose out there in the beautiful clear water.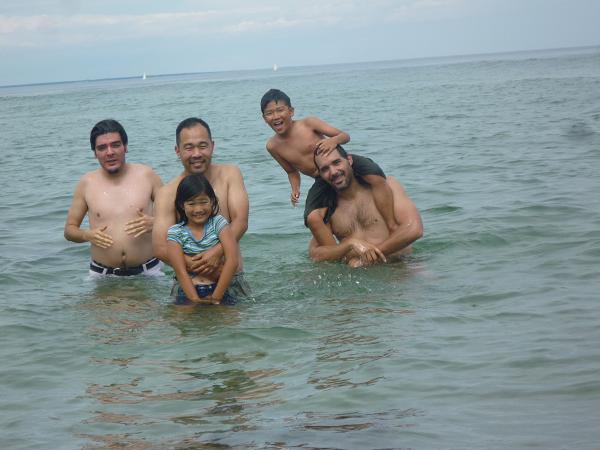 During our walk back, the clouds started coming from the north.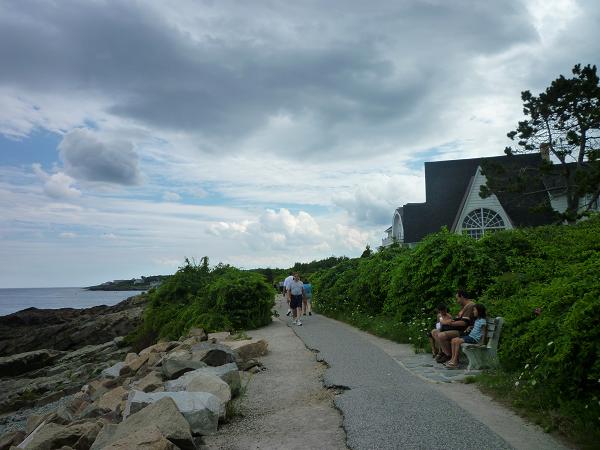 Liza remembered to give Cesar a ride.
We drove a few minutes to Portsmouth, NH to the Common Man restaurant.
And then we went to Annabelle's natural ice cream a couple blocks away.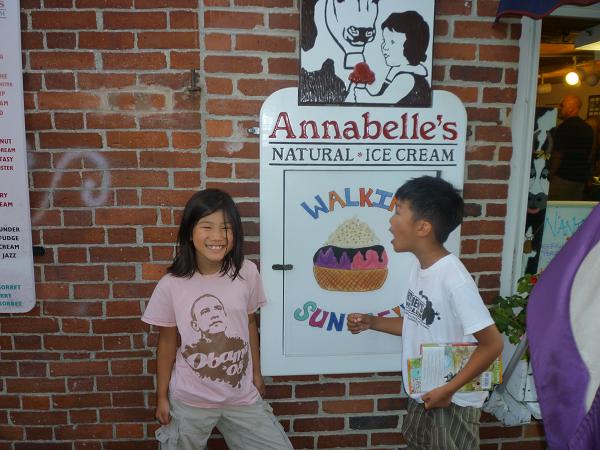 Portsmouth was a charming little town.
We sat on a dock overlooking some boats.
I think John wanted to ask Cesar about "Pinchey" the lobster one last time.