The Nagasawa family photos Oct of 2009
A big bunch of us went hiking to Mount Monadnock in NH. The foliage was awesome.
Carla and Sukhai got the sun peeking through the clouds just for this picture.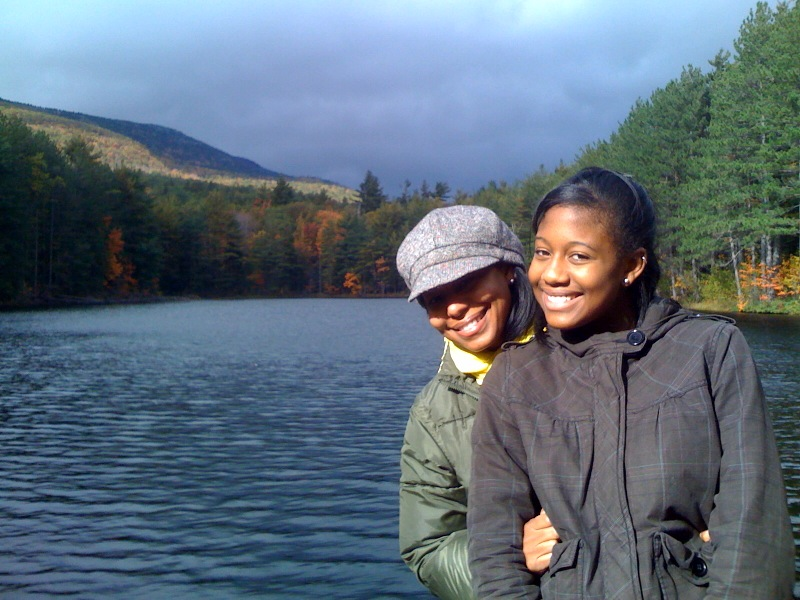 Then the sun disappeared for Ming and Zoe.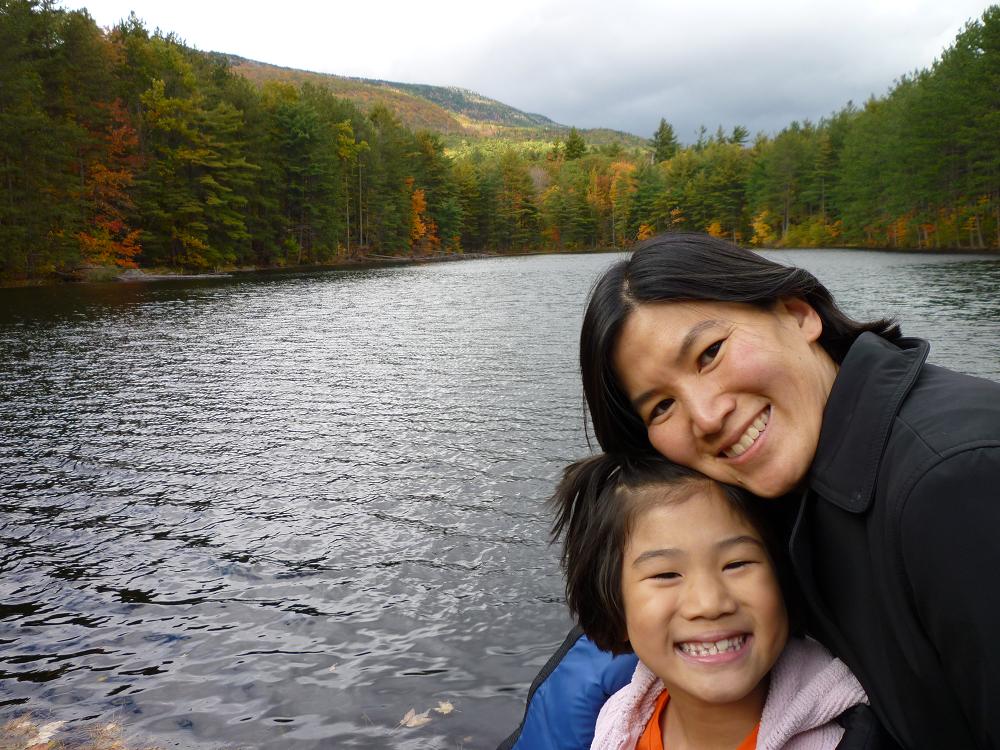 Sukhai with John and Zoe doing a photo shoot next to nice foliage.
Mama and son walking through the woods.
Papa and kids next to a small reservoir, spilling water over.
This was a nice spot.
Mako surprised Ming with cupcakes from our local Irish bakery, Greenhills. It was her 39th birthday!
The two of us went out for Ming's birthday to Ten Tables, a nice restaurant that uses only ingredients that are grown locally and within biking distance. They literally have ten tables.
We regretted ordering the horsdeuvres, or however you spell it. They were teeny.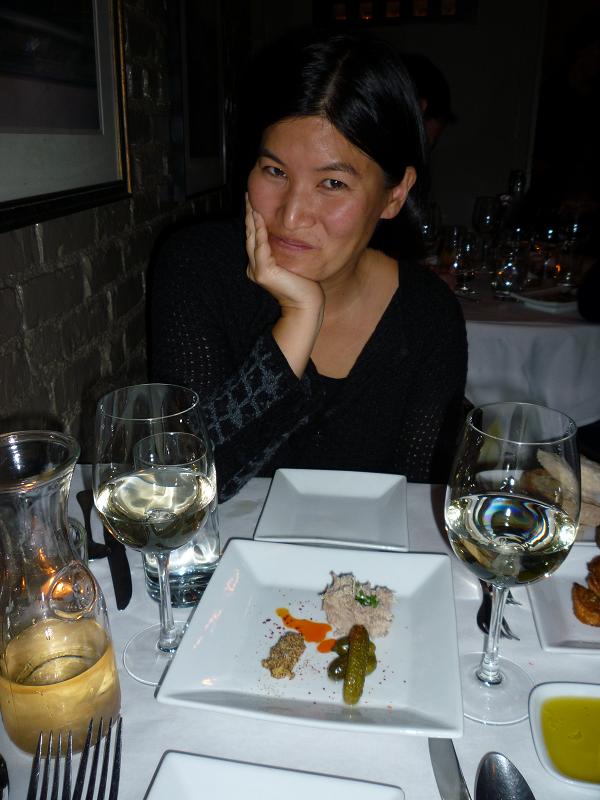 Mako's dinner: Swordfish over beans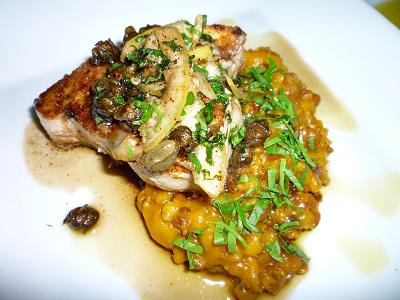 Ming's dinner: Salmon with onion
Ming's dessert: Chocolate brownie with vanilla ice cream flavored with basil
Mako's dessert: Peach cobbler with berry ice cream. Note - the restaurant was so dark, we couldn't see our own food unless we took pictures of the dishes.
Mako's mom came out to visit for a few days. We had a great time hanging out. Grandma went to France first to visit Mari, Richard, and little Lucas. Then she got to see her other grandkids John and Zoe!
Zoe had her 7th birthday party. They made crowns.
Wearing their crowns, they went outside. The girls chased John.
Then we all went to Boston Bowl to play video games and win little tickets.
We came back home to eat cupcakes.
Not sure what Zoe wished for.
Maia, Korena, and Zoe now have their front teeth in. The last picture they took all together, they all had their front teeth missing!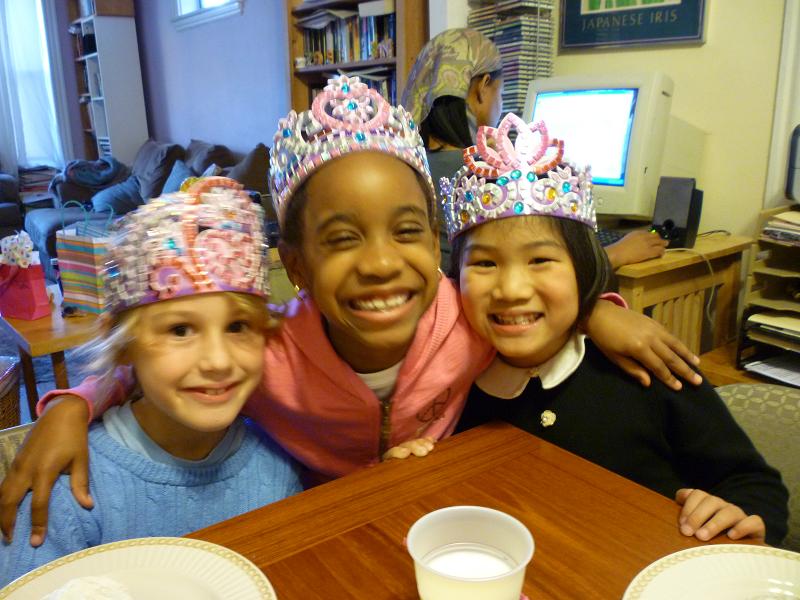 For Halloween, Zoe was a Native American girl. John was Captain Jack Sparrow.